The self-balancing scooters are a new development to the preexisting model of scooters. They are designed with horizontal 2-wheel tires that give the rider more balance and support.  
The Airwalk brand is most especially known for delivering second to none self-balancing scooters over the years. From Deck to wheels, the entire product is designed with top-notch quality products that provide utmost comfort and durability.   
Airwalk Hoverboard Reviews

 
Looking for a self-balancing scooter that can ride at very high speeds? The gorgeous Airwalk self-balancing scooter is specially designed to meet your speed requirements. With its 600W hub motor, you can ride at a maximum speed of 18mph. With this speed, you almost feel like you're flying on top of the world.  
The wheels of this Airwalk hoverboard are designed to provide solid traction. The deck likewise, is designed and patterned to prevent your feet from slipping while riding the board. The board is very flexible such that with just a few movements by your feet, you can perform several riding tricks and styles. However, be careful with those tricks if you aren't perfect with them because of the flexibility of the board.  
The battery of the Airwalk hoverboard is very strong and long-lasting. Thanks to its advanced technology, it saves a lot of energy while in use which makes it perfect for long travels and mileage. Though the battery may take about 4 hours to charge fully, it is definitely going to last you longer than you are expecting.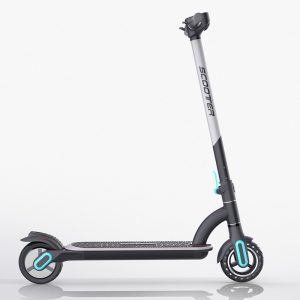 Another bonus to this hoverboard is the installed standard and quality LED lights. These LED lights help you to feel safe if you have to stay out till late at night. The light gives you the vision and allows you to be seen by other people.   
Key features 
600W hub motor

 

LED lights

 

15 degrees' inclination

 

18mph speed per charge

 

Quality battery

 
Pros
Cons

Flexibility for different styles
High speed
Suitable for long trips
Energy conservative
Time-saving
Available Bluetooth

 

Not suitable for kids

Long time charging

 
The 8" self-balancing hoverboard is designed to fit all kinds and sizes of people. The decks' design is made with a slight curve for the perfect sit-in of your feet. It is also patterned to prevent slips while riding to ensure the safety of the rider. Still, on this deck, it has foot grips on both sides that are made with pure rubber material. These foot grips help to hold the feet in place especially when trying out tricks and styles. 
The wheels are actually big and beautiful. They are very tough and are designed to provide a noiseless ride even when riding on rough asphalt. Another important and beautiful feature of the wheels of this Airwalk hoverboard is that despite riding on rough terrains, it is designed to absorb all the vibrations. In other words, you feel little or no effect of the roughness of the road on your body. 
The hoverboard is powered by a 300W hub motor. In the advertisement, it says that the hoverboard can go a distance of 8mph, however, in reality, it can go about 6mph conveniently in one full charge. The battery can run for approximately 4 hours but it takes 2-4 hours before it charges fully from a flat.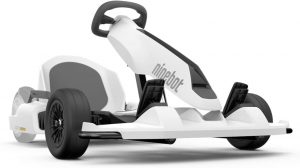 Get everyone's head-turning with your hoverboard as you ride past them during the day and enjoy your cruise at night without being bothered about hitting someone or being hit. Thanks to the rear and head LED lights. 
Key features 
Rear and Headlights

 

Durable Battery

 

Incombustible frame

 

Rugged wheels

 
Pros
Cons

Moderate to 

high speed

 

Beginner friendly

 

Long lasting battery

 

Bluetooth compatibility

 

Time and energy conservative

 

Lightening at night

 

Not suitable for more than 220lbs

 

Long charging duration

 
Airwalk Self-Balancing Chargers
The Airwalk self-balancing scooters usually come boxed with their chargers. The Charger is 36V and can charge the scooters within 3-4 hours. Though it depends on the amount of battery power left in the scooter before plugging it to charge. The charger meets the Australian standards and optimizes the standard alternating current (AC) adaptor set up. On the power, brick is a LED indicator that lets you know when charging is complete to avoid over-heating. Once you notice that the charger is heating up, unplug it and allow it to cool before you continue to use it. The charger is also compatible with other best hoverboards and self-balancing scooters that have 3-pin holes. Plus, it charges really fast and efficiently.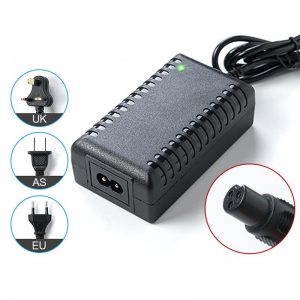 C
ommon Problems of the Self-Balancing Scooter
 and How to Fix Them
Many times, while cruising and having fun on your self-balancing scooter, you notice the red light blinking. At that moment, your adrenaline level drops drastically and your brain tells you there is a problem. The next thing you think of is how to fix it as soon as possible.  
Here, I would share some tips to quickly resolve some of the problems.
Faulty battery
Eventually, all batteries go down. When this is the case, the only solution is to replace it. Preferably, get a UL battery. They are more reliable and durable. However, ensure it matches the model of your scooter.
Loose cables
In this case, you unscrew the board from the bottom and remove the lower part. Check the motherboard and find the loosed or worn cables, try reconnecting if they are loose. If they are worn out, you might need to get a new motherboard.
Wheel Motors
They are tiny devices that are connected from the motherboard to the wheels. To be sure that this is what has the issue, on the side of the battery, you would notice a red blink 5 times and 4 times on the motherboard side.
Here, you will need to buy a new motor. The process is actually easy because they come preassembled. So, all you need do is replace and attach to the bad wheel.
Conclusion

The Airwalk self-balancing scooters are designed with to meet the contemporary demands from users and have a good customer care relationship. If you've always been skeptical about owning a self-balancing scooter, I would advice you try out one from the Airwalks. You're never going to regret it!