Electric scooters have gained immense popularity in recent years due to their eco-friendliness, convenience, and cost-effectiveness. One notable model in this segment is the Megawheels S10 Electric Scooter. In this review, we will explore the key features, performance, user-friendly aspects, and more to help you make an informed decision before purchasing the Megawheels S10.
Introduction to the Megawheels S10 Electric Scooter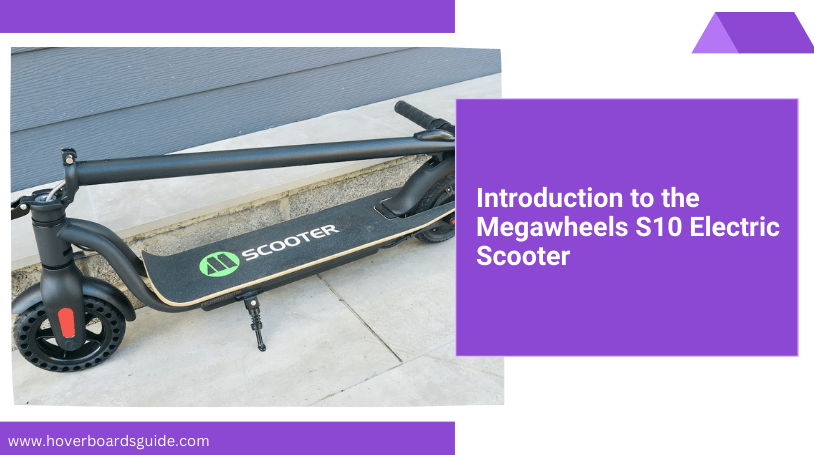 The Megawheels S10 is a sleek and modern electric scooter that aims to provide a reliable mode of transportation for short commutes and urban travel. With its compact design and powerful electric motor, the S10 offers a convenient alternative to traditional modes of transportation.
Let's hop to this article and I assure you an experience that will be no less than performing a performance test. As we review after a full performance test. (Mega Wheels S 10 Electric Scooter review 2021)
Megawheels Electric Scooter Specifications
Unfolded Dimensions: 108cm x 43cm x 115cm

Covers 17 to 22 km in one charge

Fully charged in 4 hours 

Scooter Weight 12.1 kg
Megawheels Key Features
Offers Great Value

Powerful 250-watt motor

17 to 22 km range coverage

Product Weight 12.1 kg

Fenders For Front & Back

Unified kickstand

Light for both front and back

Weight limit hundred kg

Perfectly foldable

Easy storage

1-year warranty (limited and only from authorized dealers)

Mode selection
The MEGAWHEELS Electric Scooter is a versatile and durable option, suitable for adults, teens, and kids alike. With a 3-gear system and a maximum speed of 15.5mph, this scooter boasts a range of 12-17 miles thanks to its 7.5Ah/5.0Ah powerful battery and 8″ tires. It can support a weight capacity of 220-265 lbs and is easy to store with its foldable design.
Key Features
 Detailed Review Megawheels S10 
Welcome to the most comprehensive yet most e-scooter review of mega wheels S10 available online. The very first impression which I would like you to settle in your mind about this lovely e-scooter is its low cost. This low-cost scooter is highly effective in providing you with all the features which you can just imagine with any other expensive scooter.
It offers beautiful and functional LED lights for both the front and back. That improves your visibility during the night and even makes you visible to the other riders. This is an exotic e-scooter while being only 12 kgs it offers you a weight limit of 100 kgs. 
This fact assures the quality of its manufacturing and the solidity of its building. As it is a powerful beast that can support more than 8 times its original weight. When I had a ride I was amazed at its built quality which makes it truly terrific. If you want to dig a bit deeper into its other features follow me for a further review.
 Speed, Motor & Range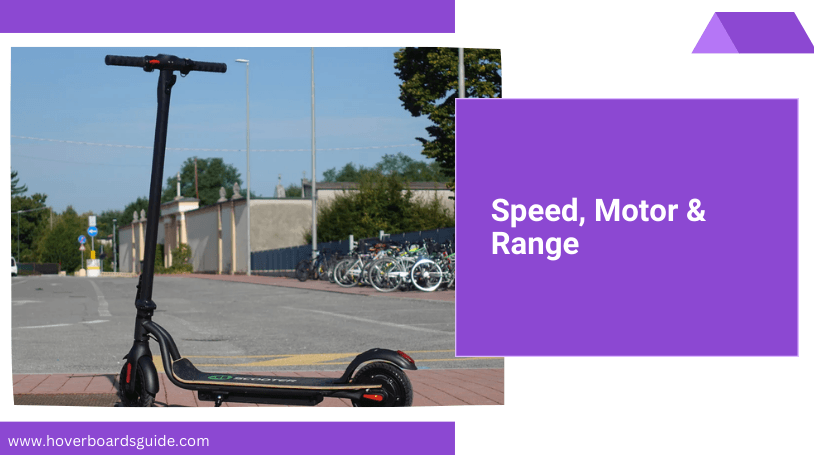 Though it offers a 250-watt motor that supports its engine, again like its weight capacity it is a surprise. Because the performance this e-scooter offers is impressive. The rider is allowed to decide between three riding modes. All those riding modes provide you with different acceleration and speed levels.
Moreover, when it comes to its speed levels it offers a good deal for safe riders, enthusiasts, and even thrillers. With a speed range from 12 kilometers per hour to 25 kilometers per hour. For a less expensive e-scooter and only 250-watt engine, it is a good deal.
Now when it comes to its ba very it is equally as good as its build and motor. As in a single charge, it provides you an opportunity to ride almost 22 kilometers. The riding time depends upon your speed, your track, and the rider's weight. Well, Megawheels S10 again doesn't disappoint you in battery range as well.
If you are a casual commuter for short distances it will be a nice selection, even though I think for beginners this scooter is worth a buy. Because it can train you with maximum fun until you can get the next best. because buying the fastest scooter for the first time is not the right decision. It might cause you more than the price of the scooter as it can bring your safety at stake.
Speeding Modes
It's all 3 speeding modes are fun:
1st is Economy Mode and its speed limit is 12 kph

2nd mode is Normal mode and its speed limit is 20kmp

3rd mode is fast and thrilling mode and its speed limit is 20kmp
Best for Which Age And Weight?
It's best for teenagers to adults no more than 220 lbs. 
Expected Distance Range of Megawheel S10
It is between 17 to 22 km
 Battery Time & Charging Time 
The next important thing which we are going to review is its battery and charging time. Moreover, how long that battery lives after charging once? As mentioned earlier in the specifications this electric scooter offers a powerful lithium-ion battery of 7.5-ampere hours. Besides being powerful it is capable of fast charging as well. Just give it 4 hours of charging and it is ready to move again. For shorter intervals, you can charge it for less time as well.
Its charging time is quite fast as compared to other competitors who are even taking 8 to 12 hours in complete charging. Despite fast charging still, this battery can cover for you almost 17 to 22 kilometers that are equal to more than 10 to 13 miles.
Moreover, you can easily keep notice of your battery time by having a check on the display. That keeps notifying the scooter's speed, mode battery status, and lots more.
Charge Time Of S10
Its full charging time is four hours and that is truly tremendous compared to its price.
Read Our Reviews:
 Design Attractions 
Let's check its design dimensions and ergonomics. This e-scooter is not only exceptionally lightweight but also very easily foldable. So it can easily transform itself into a very convenient size to carry along on any transportation. Its weight of 12kg makes it very easy for the user to carry it and move around.
Unlike other scooters it offers fenders for both front and back, so keeps you safe from rainwater and mud spills while you are riding. Moreover, at times rocks roll and hit you hard if the fenders are not functional. But with this e-scooter, you are perfectly protected from such mishaps.
Moreover, its kickstand is also unified which makes it very easy for shortstops and standing in the way. As we already mentioned its display is very clear and convenient. So you can stay updated about your riding speed, your remaining battery, and your applied mode. 
Along with other features, its riding experience is also great. With this package, it is offered at a very nominal price. You can say it's the best budget scooter for beginners.
 Part Replacements and Accessories 
Though this MegaWheeel S10Megawheeland is durable and built, still when you are going to use it as your daily commuter it will require maintenance. But don't worry as Megawheels provide a nice range of spare parts as well. In case you need to replace its brakes you can easily get an original replacement. The same is the case with wheels, handles, throttle, even tubing, and so many other parts.
You can even get some accessories from the original manufacturer to maintain or even upgrade your e-scooter Megawheel S10. To get a full list of Megawheel accessories you just need to hop to Megawheel's official website.
 6 Material And Built Quality Of Megawheel S 10 
As we already discussed this e-scooter owns a very sturdy, strong, and lightweight frame. That needs an ultra-strong but lightweight material. For that purpose, they have used Aerospace quality aluminum that is too strong and lightweight. Along with that, it has rubber tires and perfect-quality Led lights.
Note: This scooter can easily work as a simple scooter if your battery ends the last few km you can conquer with kick support.
With its high quality built the manufacturers are fully confident of their production so offer a one-year limited warranty. So the buyer can relax about their purchase. Its cockpit is also very ergonomically designed and convenient to use. The combination of electric brake buttons with perfect grip handlebars makes it safe and easy to ride.
With such an economical price it's a brilliant buy!
Missing Features
If you are a Bluetooth fan or want to connect your scooter with a mobile app. You better look for some other electric scooter as Megawheel does not offer these features.
 Road Experience & Safety 
In all the two-wheelers more than any other feature what matters the most is safety and riding experience. Though Megawheels is a very good scooter for smooth tracks but don't misinterpret it as an off-road scooter as it is not. This scooter is possibly too good for pavements but its speed is not enough to match the cars.
Its lights are also up to the mark for night riders as it offers good vision even in the dark. This model offers good grips and nice stability. But still wearing safety gadgets is always recommended. 
Note: the manufacturer doesn't specify anything related to waterproof qualities.
  Discount Deals For Megawheel S10 
As it is already a discounted deal as it is always a low budget & best hoverboard. We searched for some Black Friday deals and some deals on Cyber Sunday to get some discounts on Megawheel S 10. But we didn't find any such deal that is valid for its discounted purchase. Moreover, they don't have a track of offering discounts. But you never know they might surprise us by offering some discounts in 2021.
Note: Even without any discounts this  e-scooter is probably the most economical one in its breed.
Feature Review Of Megawheel S10 Scooter 
Handlebars
Its handlebars are designed elegantly in straight and slim style, easy to grip, and perfect to handle. For the slim and elegant handlebars, the manufacturers have added 3 controls. The first one is a small but clear display, other is the brake button that is on the left side of the handlebars. You can access the Press Throttle on the right side. The best part is while accessing the controls you still can have a perfect grip on the handlebars as it is designed so.
Braking System
In Megawheels S10 they offer a dual braking system that is very safe if one brake fails you remain safe with the backup. The front brake is an electric brake that is operative from a button on the handlebars. On the other hand, the rear wheel has a foot brake operation classic and convenient.
Tires
S10 offers broad 8 inches solid tires. The best thing about solid tires is they are not at risk of getting flat at any stage. But they do have a downside as well and that is they can't absorb jumps and bumps very well. As you already know it is not a Terrain scooter so for smooth roads it is a great choice.
Because these tires don't need maintenance and are puncture-proof. As far as the shock absorption is concerned in the absence of air-filled tires shock can be observed through suspensions. This scooter offers suspensions for both front and rear wheels. Even with solid Tires, you are going to have a comfortable ride.
Kick Stand
Despite being foldable, the manufacturer has added a very convenient kickstand for some extra ease of use. No doubt kickstand is an essential feature of an ergonomically designed electric scooter. Definitely, you would not like to lean down your scooter on some wall or stand it by some chair. Whenever you need to park it for a while.
Even you need a kickstand to charge your electric scooter in a standing position. Moreover, a kickstand protects your electric scooter from unwanted scratches and damage by providing proper support for standing.
Deck
As we have already mentioned that it is a slim and elegant scooter. So the deck is also designed in a way that its dimensions are perfectly slim and slender and long enough for a comfortable standing posture. Moreover, there is another additive feature that makes it easier to use if it's at the slip surface that provides the rider with a better grip.
 Why Should You Buy Megawheels S 10? 
A few plus points that make it a highly considerable in the range of electric scooters are the following:
If you want to buy an affordable electric scooter that is full of features and is highly durable. You are going to get anything better than this in the market.
It is affordable, it is durable, and it is amazingly designed.
It is very easy school-going very easy to store. Most of the electric scooters available in the market nowadays offer foldability. But they are not likely to be very lightweight. And if they are lightweight they are not made of any durable material to stay for you for some time or period. But this Megaheel S 10 scooter provides you with a tough frame that is made of aerospace aluminum. That is highly light in weight and is superbly durable at the same time.
It is the best buy for daily computing and a great option for school-going kids who just want to cover the extra mile till they get transportation. It is very convenient to carry so they can carry it on any public transport as well.
With its low price, it provides you with great performance. When we compare its features and performance and build with its price. It provides great value. The best and most impressive features of this electric scooter are its braking system its solid suspensions and bright headlights. And most of all it's sturdy and strong built.
 Why Can You Avoid Buying Megawheel S10? 
There are a few things, those are if in our checklist you might get another e-scooter as it might fill your needs. Those are the following:
The mileage it offers or the range this scooter covers in one go is 17 to 22 km. If your required destination is far away from the said area. Then you should get a scooter with better mileage but that might get a bit more expensive.

For uphills and all terrains, it is not the ideal scooter as with its 250-watt motor it works well on smooth roads. But for tough terrains, it might be supported so you may have to look for a powerful version.
Note: If you just had a rough patch in the way you can carry your scooter after folding and covering the patch.
Conclusion:
This is the best electric scooter for anyone with a low budget. As it allows lots of fun at a minimum price. Despite being cheap it is not at all cheaply constructed and most of all your safety is not compromised. Dual braking system and aerospace aluminum construction are both features you can seldom get in any low-budget scooter. In this electric scooter review, we mentioned that this scooter is great for daily commuters. But if you are an adventurer and want to have some real thrill this is your cup of tea.
FAQs
What is the charging time for the Megawheels S10 Electric Scooter?

A: The battery of the Megawheels S10 can be fully charged within XX hours.

Q: Is the Megawheels S10 suitable for off-road riding?

A: While the Megawheels S10 can handle some light off-road terrain, it is primarily designed for urban environments and smoother surfaces.
Related Links: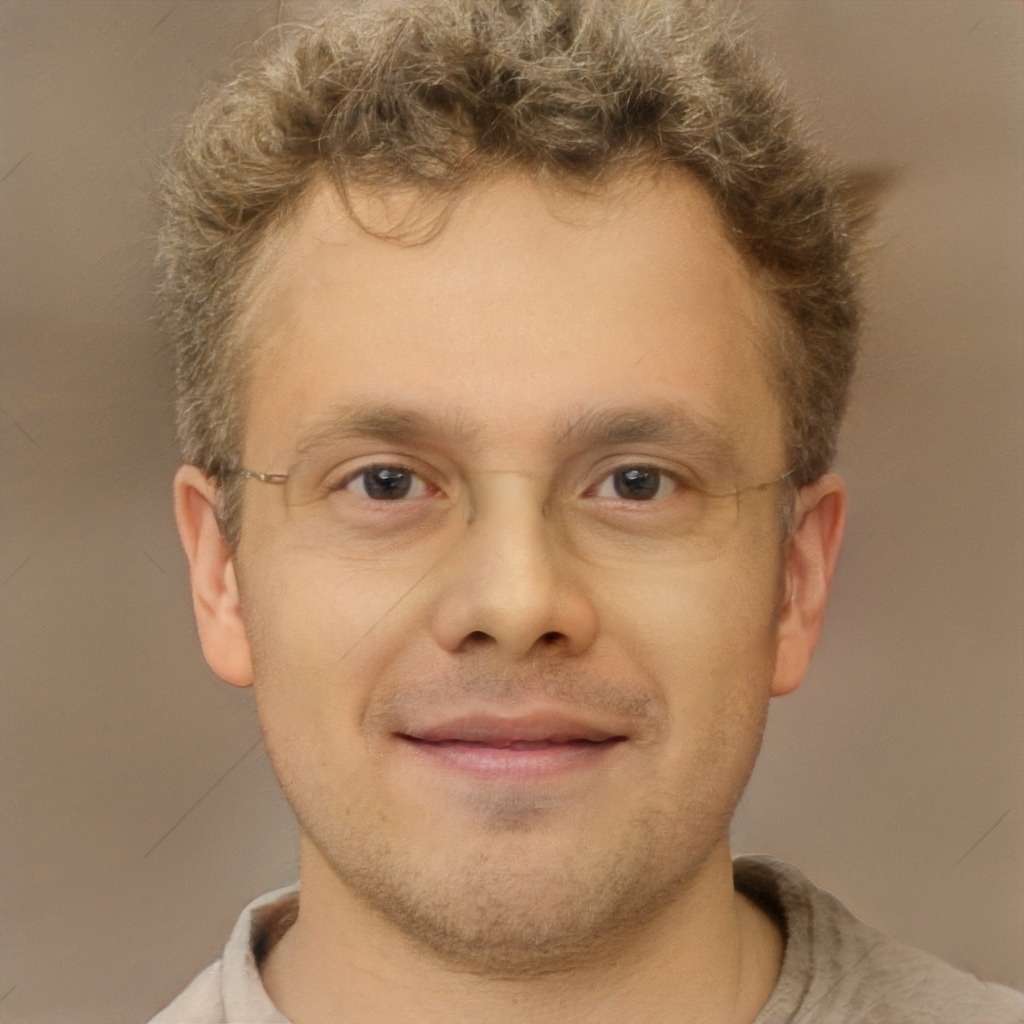 I'm the founder of HoverboardsGuide.com, a comprehensive website dedicated to electric scooters and hoverboards. With a deep-rooted passion for electric gadgets, I've accumulated extensive experience in this field. I aim to assist users in selecting the best gadgets and providing reliable guidance.
I've tested and reviewed numerous models, gaining in-depth knowledge about their features, performance, and overall quality. Feel free to reach out to me with any queries, as I'm dedicated to addressing your concerns promptly. Join me on this exciting journey of exploring the world of electric rides and making informed decisions