Electric scooters have gained immense popularity as a sustainable and efficient mode of transportation in recent years. With advancements in technology, dual motor electric scooters have emerged as a game-changer in the industry. Offering improved performance, power, and versatility, dual motor electric scooters have become the go-to choice for many riders. In this article, we will explore the world of dual-motor electric scooter, discuss their benefits, and provide you with a comprehensive guide to choosing the best one for your needs.
Introduction
As urban areas become more congested, the demand for alternative transportation options has increased. Electric scooters have become a preferred choice for commuters and enthusiasts alike due to their eco-friendly nature and convenience. Dual motor electric scooters take this experience to the next level by integrating two motors instead of one, providing enhanced performance and a thrilling ride.
Understanding Dual Motor Electric Scooters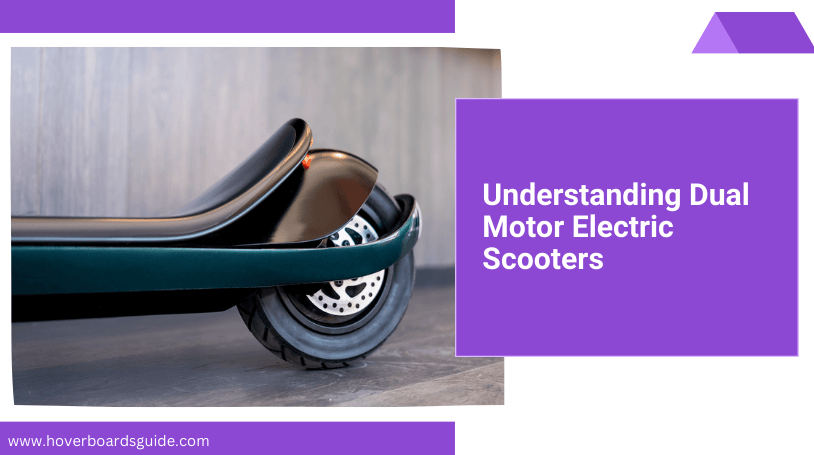 What is a dual-motor electric scooter?
A dual motor electric scooter is a type of electric scooter that features two motors instead of the traditional single-motor configuration. These motors are typically located in the front and rear wheels, providing power and torque to both ends of the scooter. By having two motors, dual motor electric scooters offer improved acceleration, better traction, and enhanced control.
How do dual motor electric scooters work?
Dual motor electric scooters utilize a sophisticated control system that distributes power between the two motors. This system ensures that both motors work in tandem, providing a smooth and balanced ride. The motors can be programmed to work together or independently, allowing for different riding modes and customizable experiences.
So now when you can get your desired speed even in the electric scooters, you just need to be vigilant while making the choice. And if you want to save yourself from the struggle of wandering from place to place you have clicked the right link.
Here you will get the list of the best dual-motor fastest electric scooters inline. Those are presented to you after a good research and personal experiences. In general, while making a choice sometimes you get flattered by the high speed or good looks and miss the details. But here that is not the chance as you will get a damn detailed review for your best electric scooter 
The Electric Scooter for Adults is a powerful and high-performance kick scooter featuring dual motors with a total power output of 5600W, and a 60V 38.4AH battery, providing a top speed of 43.5 mph and a travel range of up to 60 miles on a single charge. With 11″ tubeless tires and a foldable design, this scooter is both practical and convenient for everyday use.
To save the hard work we have technically chosen simply the best Electric scooters for you. These scooters are not only super fast but also super efficient by all means. Besides the quality check, we have tried over level best to enlist different scooters according to different purchase powers. As on every budget you simply need to buy the best!
 Best Fastest Electric Scooter In the Market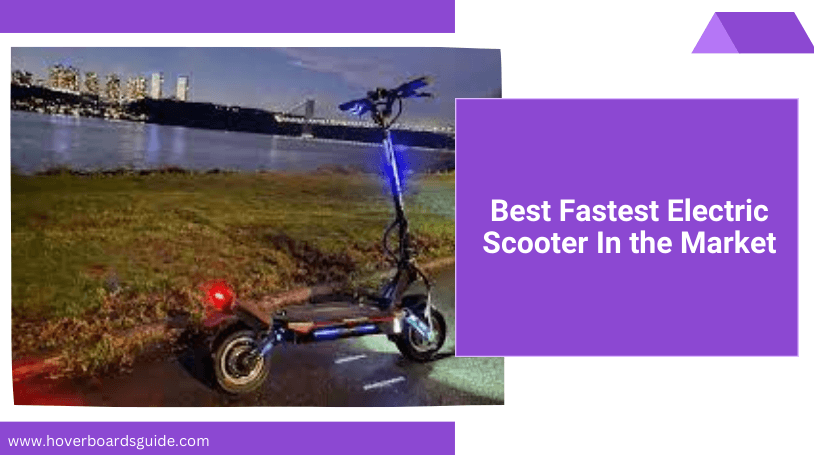 Detailed Review Of Fastest Electric Scooters
 Off-Road Electric Scooter Qiewa Q Power

 
Off-Road Electric Scooter Qiewa Q Power

 
Salient Features
If you are looking for an electric scooter that can offer you great speed along with rocky looks and executive features and a fair price. This electric scooter can serve you the purpose. So if you wish to buy a speedster scooter, yet want it to be a budget saver this is the choice
Detailed Review
Being low in price it's no less than any expensive scooter in its working and with its amazing 50mph speed, it might break the records. And when it comes to power that is the source of generating that energy it's a booster with 3200 watts dual motor (1600 watts each). Along with its motor, its speed is simply awesome.
Its powerful motor makes it ideal to work like an off-road electric scooter as well. And its pneumatic tires that are 11 inches broad lock the deal with damn good scores. Moreover, its tires are air-filled so you just don't need to worry about off-road jerks, they offer perfect shock-absorbing quality.
My favorite feature is its fastest speed and dual motor that makes me fly on the road. If you simply love speed you will love the speedster. Whenever looking for a speed monster you should never skip the brake features. And here this scooter provides you with a hydraulic and double braking system that makes it perfectly safe to ride. Moreover, it offers brake lights as well, so when you want to stop you certainly can do it fast and safely.
Its battery is also strong enough to sustain the power and supply you with a single charge range of 50 miles with even top speed. But the weight of the rider and road state can affect that mileage. It offers two modes power-saving and cruise mode so choose one as per your skill and need. Moreover, this scooter is fast to charge you don't need to wait for ages to get a start. 
When it comes to mobility its weight is also quite moderate and as it's easily foldable you can carry it along easily. With all the above features it's a fair deal and as it is not very explored in the market you can get it at a nominal price. (Buy Original Beware From Fakes)
Affordable price tag.
Efficient brakes.
Fast and powerful.
Comfortable to ride.
Provides a safe riding experience
Brakes can be tight and may cause balance issues when applied at high speed.
 Powerful NanRobot D4+ 
NanRobot is no doubt a reliable name when it comes to quality electric scooters. Here again, it has brought another quality product by the name of D4. 
Detailed Review
If you are a speech lover NanRobot D4 Plus can be a great choice for you with a top speed of 40 miles per hour. To provide that mega speed it is fully equipped with a powerful dual-motor of 2000 watts and 1000 watts each. Moreover, to support the powerful motor you need a strong lithium-ion battery. 
So it provides you with a nice battery that can offer you 45 Mile coverage on a single charge. Moreover, you can fully charge it in no more than 8 to 10 hours. Its mileage and charging time are both pretty decent. But definitely, riders' weight and track variation can affect the mileage.
It can work pretty well in off-road situations as it owns everything you need for an off-road ride. The powerful motor of 2000 watt check… The strong battery of 52 volts check…. Pneumatic air-filled tires that are 10 inches wide check… So with these, features NanRobot D4 is not only one of the fastest electric scooters. But also one of the best off-road electric scooters as well.
Its shock absorbers are also a great deal which can make even the roughest ride comfortable and smooth. Again you should never miss checking the braking system of any two-wheeler when you are checking it for safety and a smooth ride. When we checked its braking system we found it fully efficient and steady to stop. 
Another impressive feature that made me fall in love with this electric scooter is its detachable seat. It offers extra ease and comfort when a rider is tired of standing. So you can cover those 45 miles sitting on your scooter still feeling like flying. Moreover, if you are a bit afraid of heights the seat and the handle grips give you a secure feeling while you are riding at the highest speed of 40 miles per hour. 31 kg weight is quite moderate and with its sleek looks, this thing is quite cool to right.
Good performance on rough terrain, bumps, and jumps.
Reliable brand.
Great top speed.
Dual motors provide powerful performance.
Detachable seat adds convenience.
Limited incline climbing capacity, particularly on steep uphills.
Brakes may require tightening before riding at full speed.
 Powerful Electric Scooter NanRobot D5+  
Nanrobots is one of the reliable brands in the electric scooter market. So like Nanrobot the D4 and D5 is also good choice. But if you are looking for a speed of 40 miles per hour then both are going to be the same for you. More or less the majority of the features are the same so I will not like to waste your time describing its features again. I would just jump straight to the differences:
 Features
Detailed Review
As told you earlier the D4+ and D5+ are not very much different from each other. Both have the same maximum speed which is 40 miles per hour. Its wheels and motor are also the same yet. There is a difference that can seduce you to buy D5 instead of D4, which is its battery and additional range coverage of 50 miles. Instead of 45 miles that is the limit with D4 plus.
Both of the models D4 and D5 are foldable so both are easily carriable wherever you like. Both Offer detachable seat features. But yes with mileage difference there is a big price difference as well. D5 is a bit more expensive than D4. I like D5 more than D4. When it comes to its looks D5 is cooler than D4. Moreover, if you are a look lover like me you might consider D5 instead of D4.
D5 Plus offers beautiful rear LED lights and a nice LED display which makes it a bit better choice for safety and riding comfort. Its lithium-ion battery is also more powerful than the D4 battery. Moreover, its charging time is also less than its earlier version.
Similar qualities available in NanRobot D4 at a lower price.
Comparable mileage to NanRobot D4.
Rear LED lights enhance aesthetics and improve safety during nighttime.
Improved charging time compared to its earlier version.
Overpriced compared to similar models.
Charging time is slightly longer than 3 hours.
Read Our Reviews:
 QMini Scooter By Qiewa 
As you can guess from its name this is a pretty compact and small scooter presented by Qiewa. But don't make the mistake of underestimating it due to its compatibility. Because it is a big wonder in small size with its top speed of 37 miles per hour.
Detailed Review
If you are looking for a powerful but compact electric scooter. The Qeiwa Qmini scooter is going to fill all your demands. If you are a Speed lover you can enjoy this compact scooter offering 37 miles per hour top speed. That is rough enough to drive you crazy. With its size and weight, it is no less than a wonder in its functioning and performance.
The secret of its perfect performance lies behind its brushless motor which is a powerful 500 watts machine. Another great thing about its motor is, it is easily replaceable so if you want to boost your scooter with some more power. You can replace it with a more powerful motor or can add one more motor and make it a dual-motor electric scooter.
Its cost is very nominal so even after adding one more motor or replacing it with a powerful one will not cost you much. Now let's come to its range. Its battery is good enough to support an even more powerful battery, but that might affect its range. Right now this scooter can cover up to 37 miles for you (obviously rider weight and track type can alter the mileage).
Its tires are not too fat and not too thin. 8 inches is quite a good thing to roar on roads. Moreover, as they are made of solid rubber there is no fear of getting flat or lowering air pressure during a ride. 
With its power and its build, its weight is only 22 kg which is tremendous. The best thing about this scooter is its compatibility and ease of carrying around. Even on camping or any other trip, you can keep it alone and it will be no extra weight for you for your car's back seat. Another great thing that makes the scooter lovely is it's foldable you can even take it to inclines. And it can support you over there as well you can easily fold it and carry it along on your trips. I think this is the best electric scooter you can get for your vacation.
Good overall performance.
Top speed, although slightly lower than claimed, is still satisfactory.
Comfortable to ride.
Lightweight and foldable for easy transportation.
Powerful motor.
Suitable for carrying on vacations.
Fully deflatable tires for improved safety on rough tracks.
Top speed can vary with rider weight and track quality.
  Qeiwa Q1 Electric Scooter Q1
This electric scooter is one of the best dual-motor scooters Qiewa has ever introduced in the market. It's making, its performance, and everything shows the precision of the manufacturer. Its durability is amazing, so a lifetime investment, you buy it and enjoy it forever.
Detailed Review
If you don't want to break your bank again and again in buying a scooter this one is a great buy for you. Its build is so strong that, even after fair beating and rough use it will be by your side for a long time. Its build is something that will make you fall in love with it. Moreover, it will pop out as your best choice, and this thing you can see it even just after looking at it.
It is not the fastest electric scooter in the market at 35 miles per hour and is not too slow as well. Moreover, the price it offers is so economical with the rest of its features that not buying this temptation might get hard for you. Another amazing thing is its 800 Watts dual motor which is supported by a powerful lithium-ion battery. That can cover a range of 62 miles for you on a single charge.
Its Pneumatic tires are another plus point because when they are 10 inches wide they can cover rough tracks for you. Moreover, with their air pressure, it can sustain lots of bumps and jumps on your behalf.
The most exclusive selling edge of this Dual motor electric scooter besides its sturdy build is its mileage. 62 miles is a pretty handsome distance to cover in a single charge. So this electric scooter can help you with your university or office route and can save you lots of dollars spent on transportation.
Another important thing to check is always the braking system. With its double-disc braking system, it is cool enough to make you stop immediately even at a high speed. With all these features and with such an economical price this deal is not worth missing.
Long-distance coverage with adequate speed.
Sturdily built for rough riders.
Can handle and withstand rough terrain.
Highly recommended.
Performance is disappointing on uphill tracks.
Relatively heavy, but justified considering the long-range capability.
Not suitable for individuals concerned about weight and uphill performance.
 Dual Motor Mercane Wide Electric Scooter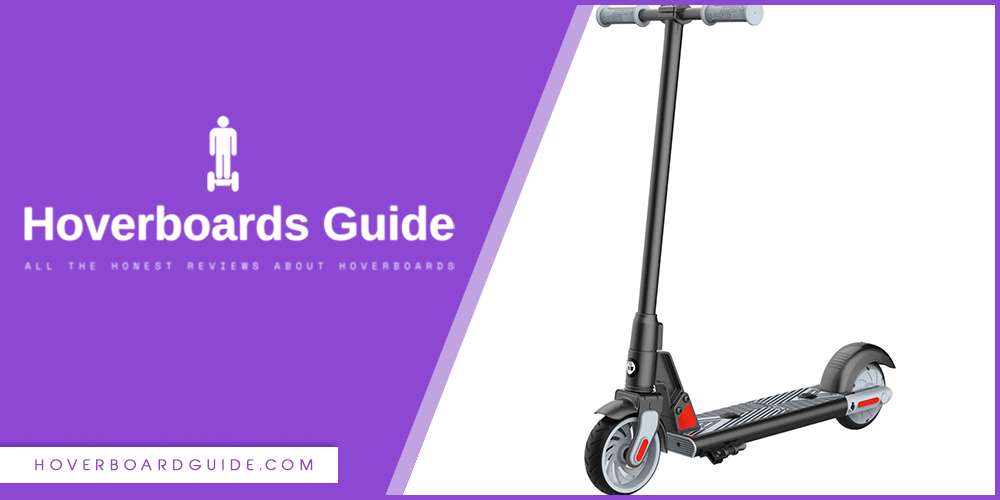 Mercane is a renowned Brand for producing sexy, sleek, and stylish electric scooters. Their views are almost one of the best in the breed for cruising on the roads. So if you want a short intro, I would like to share that Mercane produces quality products with exclusive performance and premium built.
Favorite Feature
Top speed of

28 miles

per hour

Strong

1000 watts

hub motor

Sleek tires

3.9 inches

wide

Strong

lithium-ion battery

Covers

19 miles

on one charge

Scooter weight only

23 Kilograms
Detailed Review
It might not be the fastest electric scooter available in the market but yes it can be the sexiest one. It is a good thing to get with its powerful 1000 watts hub motor which performs well on medium and smooth Terrains. 
Its battery is also lithium-ion which is mostly used in electric scooters but might not be too powerful. But still good enough to take you 19 miles on a single charge. The best feature which I love about this electric scooter is its lightweight and executive sleek look. It is very easy to carry around.
 Besides adults, even kids after 12 to 13 years can use them so they can be the best teenage electric scooter. Not too speedy and yet not super slow!
It is not very expensive as well so buying it for a teenager is a very good option.
Its tires are also sleek like its body, 3.9 or almost 4 inches wide. But they are made of solid urethane and good quality rubber. So they are durable and free from the risk of lighting and functioning. It can accompany you on stony paths as well and the tires will support you without losing any air pressure or getting flat. These wheels are also great in providing stability to the scooter so it offers a smooth and bump-free ride.
Attractive and sleek design.
Suitable choice for teenagers.
Limited mileage of 19 miles per charge.
Lack of speed and information display.
Not recommended for long-route commuters.
More suitable for casual cruising and fun rides.
Economic price, making it a good option for teenagers.
Take Away
All the above-mentioned electric scooters are one of the best available and fastest scooters in the market. But while making your choice keep in mind that the one you are choosing is providing you with your required mileage and speed. Moreover, dual motors are also a great source to provide power for your E-scooter. But checking the braking system and wheel quality is also very important. If you want to know about the electric scooter reviews 2023, then check out the 7 best electric scooters.
Note: If you are not buying from our selected list even then don't miss to check the above-mentioned features so you don't regret your choice.
Frequently Asked Questions (FAQs)
Can I ride a dual-motor electric scooter in the rain?

Yes, many dual-motor electric scooters are designed to be water-resistant or have IP ratings that allow them to handle light rain. However, it's essential to check the manufacturer's guidelines and take precautions to ensure your safety.

How long does it take to charge the battery of a dual-motor electric scooter?

Charging times vary depending on the battery capacity and charger specifications. On average, it can take anywhere from 3 to 8 hours to fully charge a dual-motor electric scooter.
Related Links: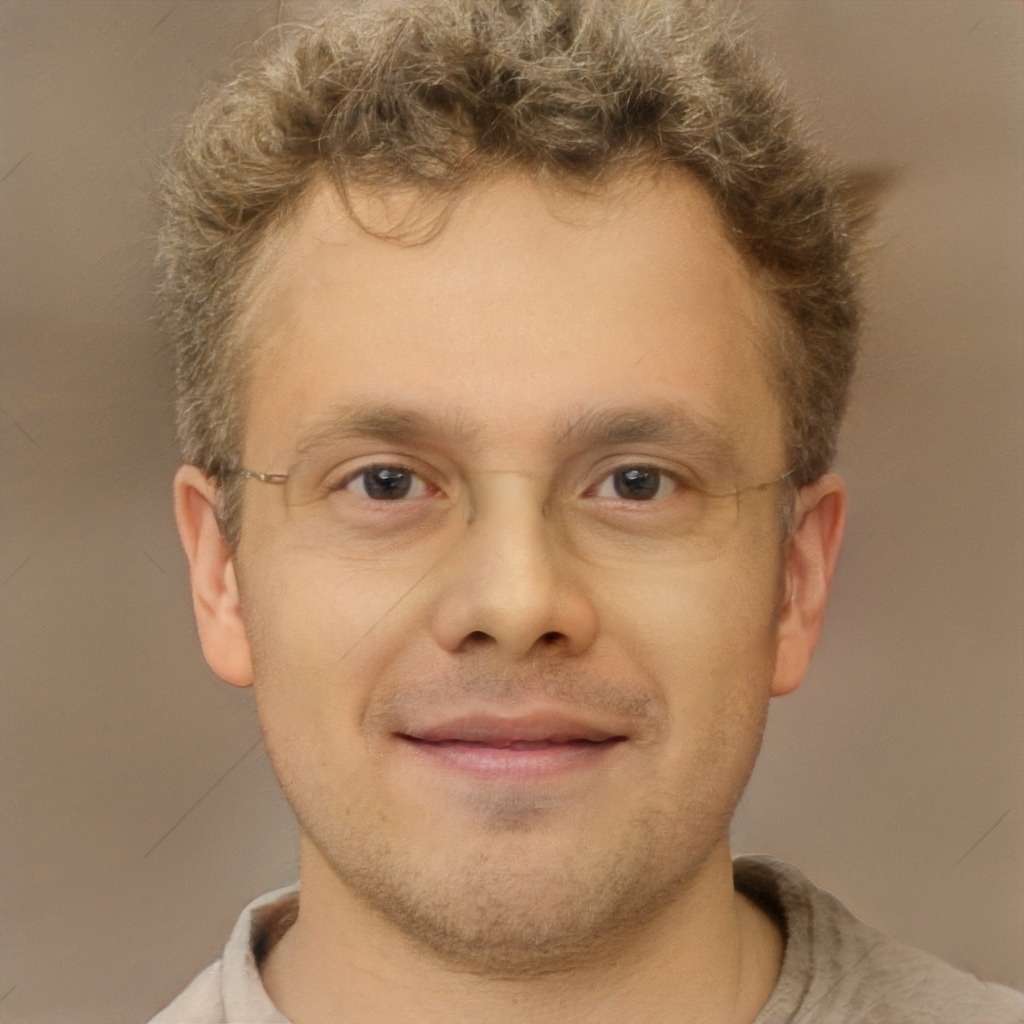 I'm the founder of HoverboardsGuide.com, a comprehensive website dedicated to electric scooters and hoverboards. With a deep-rooted passion for electric gadgets, I've accumulated extensive experience in this field. I aim to assist users in selecting the best gadgets and providing reliable guidance.
I've tested and reviewed numerous models, gaining in-depth knowledge about their features, performance, and overall quality. Feel free to reach out to me with any queries, as I'm dedicated to addressing your concerns promptly. Join me on this exciting journey of exploring the world of electric rides and making informed decisions