Introduction
In recent years, the world has witnessed a remarkable transformation in the way we commute and travel. With the rise of electric vehicles, we are embracing an electric revolution that aims to make transportation more sustainable and eco-friendly. Among the various electric vehicles that have gained popularity, electric scooters have emerged as a convenient and efficient mode of personal transportation. In this article, we will explore the rise of electric scooters and take a closer look at the remarkable GOTRAX XR Ultra Electric Scooter, its features, and specifications.
Embracing the Electric Revolution:
The electric revolution has brought about a paradigm shift in the way we think about transportation. With increasing concerns over pollution and climate change, electric vehicles have become a viable solution to reduce our carbon footprint. Electric scooters, in particular, have gained immense popularity due to their versatility, affordability, and ease of use. These sleek and compact vehicles offer a practical alternative to traditional modes of transportation, such as cars and motorcycles. With zero emissions and silent operation, electric scooters provide a greener and more sustainable way to navigate through urban environments.
The Rise of Electric Scooters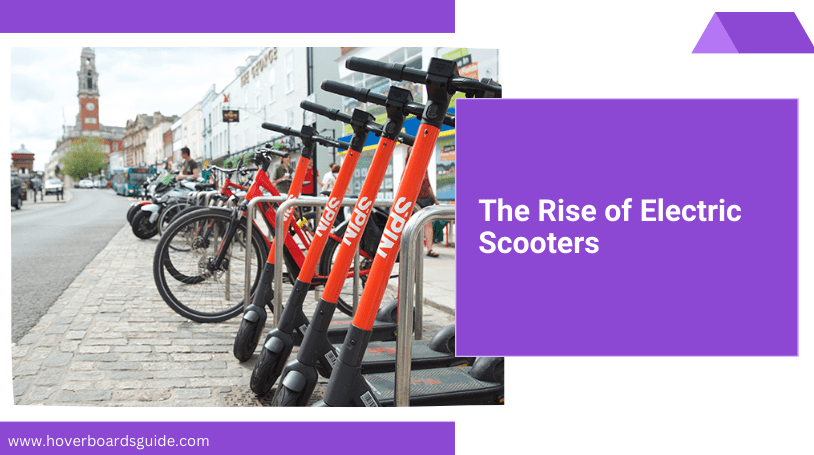 Over the past decade, electric scooters have witnessed a meteoric rise in popularity across the globe. Cities around the world have embraced shared electric scooter services, allowing commuters to rent these vehicles for short trips. The convenience and accessibility of electric scooters have made them a favorite among urban dwellers, students, and even tourists. The ease of maneuverability, coupled with the ability to avoid traffic congestion, has made electric scooters an attractive choice for those looking for a practical and time-efficient mode of transportation.
Overview of the GOTRAX XR Ultra Electric Scooter
Among the numerous electric scooters available in the market, the GOTRAX XR Ultra Electric Scooter stands out as a reliable and feature-packed option. Designed to provide an exceptional riding experience, the XR Ultra boasts a range of impressive features and specifications that make it a top contender in the electric scooter market.
Introducing the XR Ultra
The GOTRAX XR Ultra Electric Scooter is a sleek and stylish vehicle that combines functionality with aesthetics. Its compact design makes it perfect for navigating crowded city streets, while its sturdy construction ensures durability and longevity. Whether you're commuting to work, running errands, or simply exploring your surroundings, the XR Ultra offers a comfortable and efficient ride.
The Gotrax XR Ultra Electric Scooter is a reliable and efficient scooter for adults, with an 8.5″ pneumatic tire, LG battery, and 300W motor. It has a maximum range of 17 miles and can reach speeds of up to 15.5 MPH, while also featuring a bright headlight, aluminum alloy frame, and cruise control. It's also foldable for easy storage and transportation.
But there are plenty of other options available out there and we understand that a new driver can easily get lost in this pool. In fact, after these electric scooters became a huge success many companies entered this industry but unfortunately, most of them created products that aren't good and lack in terms of quality. And to help our readers we review a ton of different models and found GoTrax XR Ultra to be the best one among them.
To further guide our readers, we are here with a detailed GoTrax XR Ultra Electric Scooter review. We'll talk about everything you need to know about this amazing machine including its hit and miss. Read it and decide whether this fun yet safe electric scooter is right for your everyday ride or not.
GoTrax has launched a new and better version of its electric scooter, GoTrax XR Ultra. This newer version is a replacement of GXL Commute V2 which is super portable and weighs around 12 kgs, allowing you to carry it up the flight of stairs easily. Not only this, this version has a 300-watt powerful motor and 8.5 inches air-filled tires which will surely make your ride smooth and comfortable. Including this, the XR Ultra is cost-efficient as well so you don't have to spend hundreds of dollars on its fuel. With that being said, let's take a much closer look at its design, features, and performance range.
Read Our Reviews:
GoTrax XR Ultra Design
In GoTrax XR Ultra, the battery is situated inside the downtube which makes the deck quite slimmer than the other electric scooter, making it portable and convenient to carry around when you're not riding it. However, the brake cable in GoTrax XR Ultra is visible, but it surely does not affect its gleaming profile. 
The handlebar of GoTrax XR Ultra has been designed very carefully. It doesn't have over-the-edge lighting and neither it is over complicated. The right side of the handle is simple and only has a throttle control. Whereas, on the other side of the handlebar there is a brake control along with a dinky bell. And on the center, there is a small LCD panel displaying your scooter's speed along with the approximate battery life. Including all this, beneath the handlebar, a tiny red switch has been placed which is responsible for switching the scooter on and off. The button is also responsible to control the functioning of the headlight as well as adjust the speed according to the rider's preference. 
On the rear fender of the GoTrax XR Ultra is a small red tab that is used to lock the scooter when it is folded. So that when you try to pick it up, it stays in a folded condition. Down the deck, you will see a large red lever that will lock your scooter in the right place when riding. 
GoTrax XR Ultra Features
Folding System/Portability 
The new GoTrax XR Ultra has an amazing folding mechanism. The dimensions of this electric scooter when folded are 104 centimeters by 38 centimeters by 15 centimeters. This means that once it's folded it can easily fit in the back of your car trunk. 
Not only this but compared to the previous version of GoTrax GXL Commuter V2, its folding mechanism is super easy to operate. The improved version also has a small pin as an additional safety measure which prevents the scooter from abruptly folding or unfolding while you're riding it or carrying it down the stairs. 
GoTrax has surely spent a lot of time in designing this bright red button. The rider can easily detect it and pull it to fold the scooter. 
However, the GoTrax XR Ultra has a wide handlebar of 38 centimeters that is not foldable. So probably it might cause you trouble by sticking out while you're communing by a busy train or passing by a jam-packed lane. 
All and all, it is a great feature and it sets it apart from its previous version. Just remember, you will need both your hands to fold and unfold this electric scooter as it is a two-handed process. 
If you want to make your night drives safer than GoTrax XR Ultra is the right ride for you. The scooter has a fairly bright LED light at the front which will help you to see better at nighttime. This light is good for an electric scooter as it gives a few meters of visibility ahead to the rider during the night. But if you travel regularly at night then we recommend you to add another ultra-bright light to your scooter. 
On the other hand, the rear fender of GoTrax XR Ultra only has a reflector. So the traffic behind you won't probably know when you apply brakes. But you can attach a red bike light to your helmet or backpack to add an extra safety element to your ride. 
The cockpit of GoTrax XR Ultra is straightforward and instinctual which makes it perfect for beginners. The whole system is simple with a thumb controlled accelerator and brake lever along with a small dinky bell.
To further simplify the system, GoTrax has also placed a small label on its right side throttle to remind the new riders that cruise control will activate after pressing it for 10 seconds. 
The cockpit also has a small push button to control the speed mode. The scooter has 2 modes to choose from. In the first mode, the scooter's speed will be limited to 14 kmh, whereas, in the second mode the riders can enjoy the ride at a relatively faster speed of around 24 km.
In short, the entire cockpit is thoughtfully designed and everything in it is there for a purpose. The buttons, bell, handle grips, and all the other things are either made with rubber or plastic but the quality of each thing is surprisingly good. 
Since GoTrax XR Ultra has a blazing speed of up to 24 kmh which is relatively high for an average electric scooter that is why creating an effective braking system was necessary. And gladly, it does feature a powerful braking system that enables us to slow down and bring it back to our desired pace at any time. 
This model has 2 braking systems. One is an electronic braking system that is connected to the front wheel. While the back wheel is supported by the disc brake system which is linked with the handbrake. 
These disc braking systems are now an essential part of electric scooters and comparatively provide stronger braking power and are easy to maintain as well. 
As compared to other electric scooters, the braking performance of XR Ultra is far better. From its top speed of 24 kmh it braking distance is 4.5 meters, while the other electric scooter usually has 5 meters to 8 meters distance. 
On the whole, considering the price point of this electric scooter the brake is remarkably good. Both the brakes are smooth and have a modulated feel to them. This means no matter how hard you hit the brakes, the brake lever will adjust the speed without throwing you off the scooter. 
The GoTrax XR Ultra has air-filled (pneumatic) front and back tires. Each tire is 8.5 inches wide and is fully capable of providing you a smooth ride. The best thing about these tires is they perform exceptionally well in dry and wet conditions both. Usually, we see most airless tires fail on slippery roads but these air-filled tires provide great traction and performance no matter what the weather and road conditions are. Also, the size of these tires is just perfect because they will easily roll over small bumps and cracks on the road. 
The only problem with these pneumatic tires is the risk of having a flat tire. But if you fill it with 20-25 PSI air pressure then they are likely to handle suspension better. 
The GoTrax XR Ultra has a slim deck design that is 48.5 centimeters long and  
15.2 centimeters wide. This whole area has a rubber cover where you can see a very prominent logo of "GoTrax". 
This deck size may give smaller standing room to the rider but it is designed like this to make it more compact and portable. So probably if you have broad feet then you may see your feet hanging from the side. 
Another good this about this electric scooter is its distance off the ground. The 10.2 centimeters is enough which means you won't have to worry about your scooter getting stuck somewhere on the road. 
The GoTrax XR Ultra has a massively high-powered machine of 300 watts which makes it fully capable of handling all types of road conditions. 
The machine is also connected to a high-voltage console which enables it to generate a power of 700 watts. Because of this, the XR Ultra goes uphill seamlessly without losing any momentum. 
Not only this, but XR Ultra can also handle slightly inclined roads pretty decently. So you don't have to worry if you are going through a slightly off-road electric scooter pathway or the steepest, this electric scooter will tackle them without giving you any hard time. 
With that being said, most of the electric scooters deplete the electric fuel because of having a powerful motor. But XR Ultra is designed to consume a minimum amount of electric fuel and doesn't suck up a great amount of energy. 
Another great feature of GoTrax XR Ultra is its user-friendly and clear console. It's interactive and has all the necessary details including the scooter's speed and battery level along with the gear you're in. 
Apart from getting these things accurately on the screen, you can also see the mileage the scooter has covered through the odometer. And what's even better is that all the information is displayed on a bright LED screen so a single glance is enough to read everything. 
The console is further connected to a headlight which guides the rider towards the right path when it's dark outside. However, we recommend regular nighttime drivers to not completely rely on this headlight because it can only give visibility up to a few meters ahead. 
GoTrax XR Ultra Performance Range
Our team of experts performed a series of experiments on GoTrax XR Ultra to test its performance range. Here are the following results we got. 
We tested the speed limits of GoTrax XR Ultra on a flat road as well as while hill climbing (keep in mind the driver's weight was 74 kg). The XR Ultra reached its top speed of 24 kmh from 0 in 7 seconds which compared to the other electric scooters is a bit slow. The other branded electric scooter tends to reach the same speed of 24 kmh in almost 6 seconds. 
On our hill test, we took the XR Ultra on a 10% grade steep with the same 74 kg rider. The scooter crossed the hill in 23.4 seconds at the speed of 9.3 kmh. This speed is relatively slower than other electric scooters.
Overall, keeping the price point in mind the GoTrax XR Ultra is the best option for new riders. It isn't too fast neither too slow which makes it the perfect choice for anyone who wants to experience the electric scooter ride for the first time.
If you're looking for an electric scooter with a high-powered battery then GoTrax XR Ultra is the right option. It has 36 volts LG battery which has a rating of 7 AH that is why it can take you to numerous distant destinations on a single charge. 
Moreover, these LG batteries have a reputation to have great quality and durability. Hence, your scooter will hold the charge for a longer period as compared to other electric scooters. 
Durability is another factor that makes XR Ultra's battery the best one. The degradation of XR Ultra is slower and have a higher lifespan. It means you will not need to worry about changing your scooter's battery now and then. Just remember to charge it regularly, but never overcharge it as it can affect the battery's health. 
In conclusion, the battery life of this electric scooter is another factor that makes it a good investment because unfortunately the range of other scooters is only limited to 8 to 10 miles per charge. On the other hand, the average range of GoTrax XR Ultra's battery is 16 miles in a single charge of 3 to 4 hours which is comparatively higher than most electric scooters. 
Even though the XR Ultra lacks in terms of suspension but its large pneumatic air-filled tires efficiently make up for it. These air-filled tires are responsible for giving a smooth and comfortable ride on rough terrain and steep hills. 
Since the XR Ultra is smaller in size, therefore, it gives a smooth and enjoyable ride on flat even roads. Whereas, the ride may not be as comfortable on the uneven road because of its inability to absorb shocks. But the tires will somewhat soak up a certain amount of vibration to make your journey relatively better. Still XR Ultra performs much better than other electric scooters who are far more expensive and have airless solid tires. 
Most riders find these pneumatic tires sufficient enough for their journey. But if your daily route involves a lot of rough roads then we recommend you to look for an electric scooter with high-quality suspension. 
When we talk about quality, GoTrax has never disappointed us. The GoTrax XR Ultra, GoTrax XR, and GoTrax GXL V2 are all identical in terms of build quality. We don't see a good quality electric scooter at such a reasonable price that is why GoTrax XR Ultra is our favorite. 
The XR Ultra is water-resistant too. It has an IP54 rating which means it can easily bare water splashes and even tolerate light rain as well. However, avoid taking it out in heavy rainfall. This is another feature we don't expect from a budgeted scooter because we have tested scooters twice the price but they didn't have the water-resistant feature. 
Furthermore, each part of the scooter has fine finishing. It's probably because it has been assembled in a factory with proper quality control processes. Scooters which are made in mass production model tend to have great fit-and-finish without any variation between its units. 
All things aside, some of the plastic parts of GoTrax XR Ultra lack in terms of durability as compared to the metal ones. If you want to keep your scooter intact for a longer period them then you must take good care of it. 
In terms of weight, the GoTrax XR Ultra is reasonably light. It weighs around 26.5 lbs (12 kgs) while the maximum rider weight it can bear is 220 lbs (100 kgs) which is the average weight of most young drivers. 
Besides this, the XR Ultra is very stable which means you won't have to worry about tilting once you're on it. Also, the scooter portable as well so that you can easily carry it around and store it in any small place.
The Tested Specification 
Tested Top Speed:

24 km

Tested Hill Climbing Speed:

23.4 seconds.  

Battery Capacity:

36 volts 

Battery Life:

16 miles approx 

Battery Recharge Time:

  3 to 4 hours charge 

Brake Type:

Electronic and Disc

Braking Distance:

4.5 meters

Weight:

26.5 lbs or 12 kgs 

Maximum Rider Weight:

220 lbs or 100 kgs 

Tire Type:

8.5 inches pneumatic 

Motor power:

300 watts 

Folded Dimensions:

104 by 38 by 15 cm. 

Water Resistance IP:

IP54
GoTrax XR Ultra Price, Color, and Availability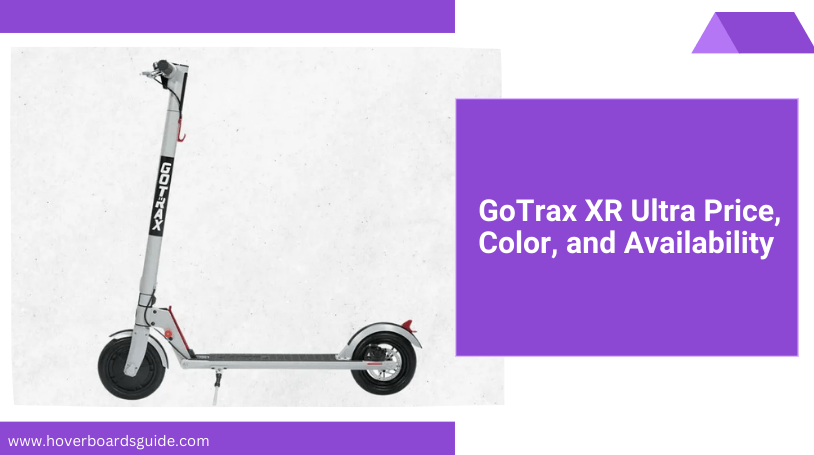 GoTrax has different variants. The company's top of the lineup is GoTrax XR Ultra comes in 3 different colors, a simple black color with a white accent which is everyone's favorite, a gray with a black accent which is my favorite, and a gray with a purple accent which is quite different from typical electric scooters. 
The GoTrax XR Ultra is priced at $399 and considering prices of other electric scooters that are significantly higher, the XR Ultra has every feature a rider needs. Also, this electric scooter doesn't have any creaks or loose parts that you might expect from a fairly reasonable priced machine, but it delivers decent range, quality, and portability.
Nevertheless, we are sure that you will not find a better replacement for it for under $400. And fortunately, this amazing scooter is easily available on Amazon.
The best thing about XR Ultra is its affordability. For just $399 it offers great features and an amazing riding experience. 
The XR Ultra is extremely light in weight and portable. 
It is completely foldable and also has a safety pin which ensures it doesn't fold on its own while you're riding it. 
Excellent quality with decent size handlebar and spacious deck. 
Design is not over complicated and the interface is very user friendly
The top speed is approximately 24 km which is quite good considering its price range. 
8.5 inches wide pneumatic air-filled tires which serve as a shock absorber on bumpy roads. 
Energy-efficient as well because it doesn't suck up a massive amount of electric fuel. 
Has a great maximum range of 16 miles in a single charge 
A dual braking system is another plus point
The main drawback of XR Ultra is that instead of a tail light it only has a rear reflector which isn't helpful enough during nighttime driving. 
Its motor isn't powerful enough to climb super-steep hills. You will have to add your kicks a bit to get up the hill. 
No suspension which can cause the ride to become a little uncomfortable on rough terrain
It is a bit tricky to assemble this electric scooter and it can take up some time as well.
Final Verdict 

If you're looking for a reliable electric scooter under the budget of $400 then GoTrax XR Ultra is the perfect choice for you. It's a great deal for bucks as it's packed with amazing features and has phenomenal build-quality.

This well-designed electric scooter has the capability of lasting for years for your daily commutes to work. All the controls in it are extremely functional and useful. It has nothing too complicated and has a clear and simple interface which can help an experienced rider as well as a new one.

This new version of GoTrax is light in weight and comes with a decent size handlebar along with a spacious deck. Due to its compact size, you can place it anywhere around the city without compromising your looks, even in your office or apartment building.

Besides all this, the XR Ultra gives a very smooth and comfortable ride because of its air-filled tires. This electric scooter is also safe as it comes with a bell, rear reflector, and nice quality headlight which will illuminate your pathway at night. All these qualities make GoTrax XR Ultra one of the best options in the market. It is surely useful transportation to go around town, whether you're going to your work, school, or run an errand. 
Related Links: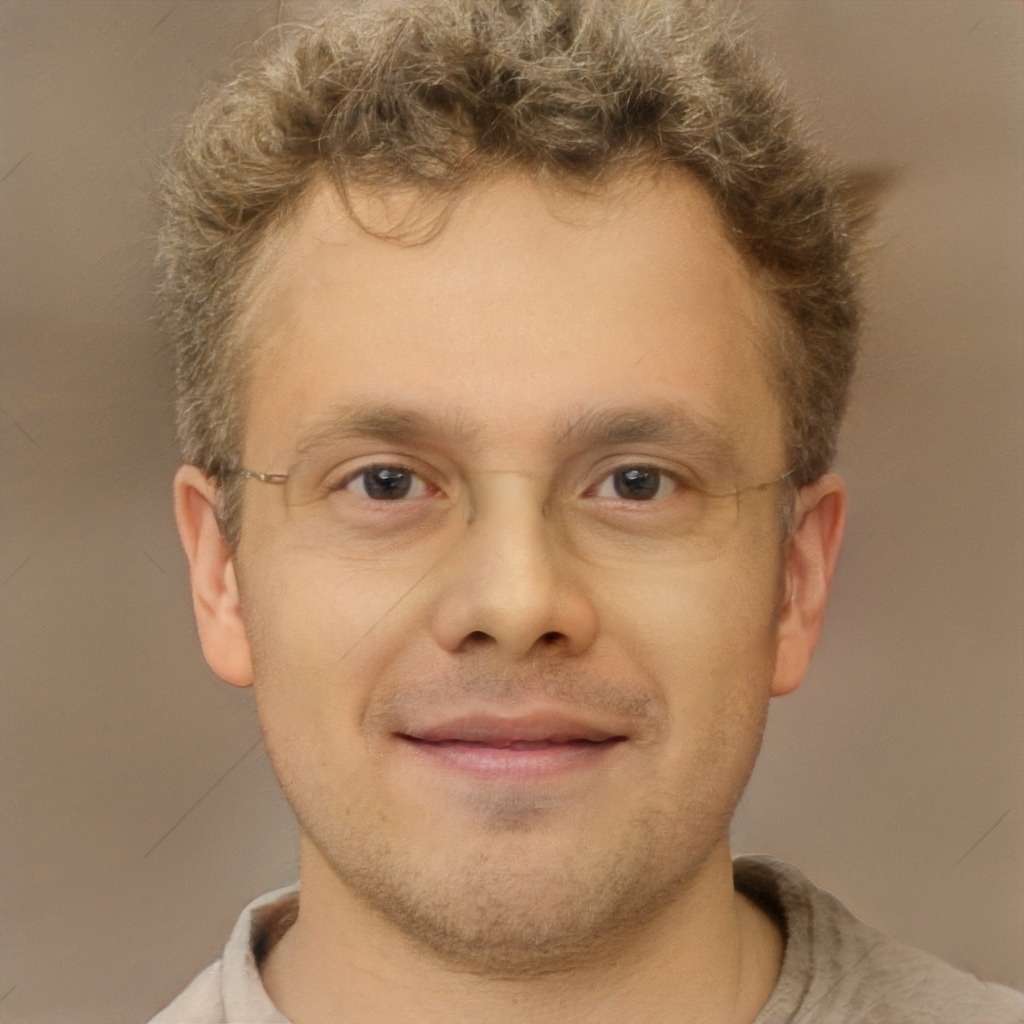 I'm the founder of HoverboardsGuide.com, a comprehensive website dedicated to electric scooters and hoverboards. With a deep-rooted passion for electric gadgets, I've accumulated extensive experience in this field. I aim to assist users in selecting the best gadgets and providing reliable guidance.
I've tested and reviewed numerous models, gaining in-depth knowledge about their features, performance, and overall quality. Feel free to reach out to me with any queries, as I'm dedicated to addressing your concerns promptly. Join me on this exciting journey of exploring the world of electric rides and making informed decisions