Introduction
Off-road electric scooters have gained immense popularity as a fun and eco-friendly mode of transportation. They provide an exhilarating experience while being versatile enough to tackle various terrains. In this article, we will explore the best off-road electric scooters of 2023, their features, and why they are an excellent choice for adventure enthusiasts.
What is an Off-Road Electric Scooter?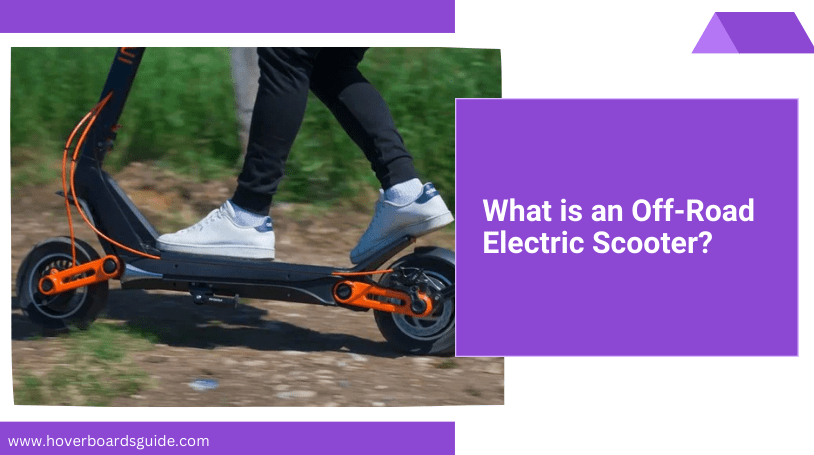 An off-road electric scooter is a ruggedized version of the traditional electric scooter, specifically designed to handle rough terrains such as dirt trails, gravel paths, or uneven surfaces. These scooters are equipped with powerful motors, enhanced suspension systems, and robust tires to provide stability and control during off-road adventures.
Why Choose an Off-Road Electric Scooter?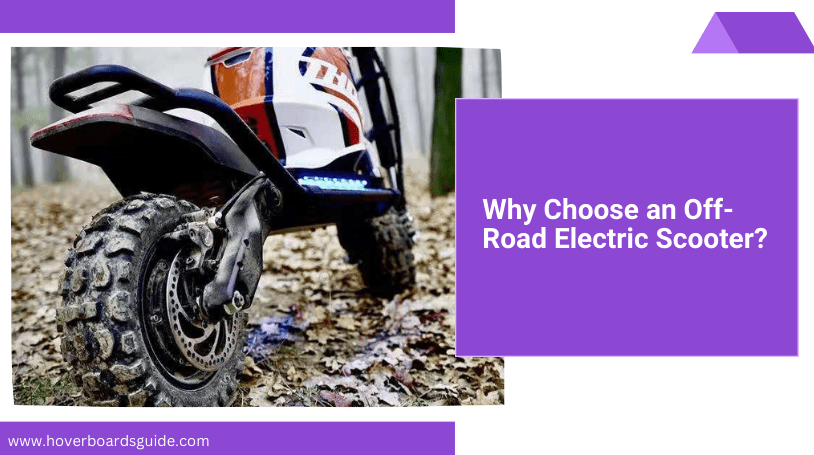 Off-road electric scooters offer several advantages over their on-road counterparts. Firstly, they provide the freedom to explore off-the-beaten-path destinations, opening up a world of adventure. Secondly, they are eco-friendly, emitting zero or minimal carbon emissions, which aligns with the growing need for sustainable transportation options. Additionally, off-road electric scooters are versatile and can be used for recreational purposes, commuting short distances, or simply enjoying the thrill of outdoor rides.
Best Off-Road Electric Scooter In 2023
1. Razor RX200 Electric Off-Road Scooter
Speed Limit:  12 miles per hour
Battery Range:  12 km / 40 mins on a single charge
Weight Capacity:  154 lbs
Tires:  8 inches Pneumatic
Motor Power:  200 watts motor
Detailed Review Of Razor RX200 Electric Off-Road Scooter
If you are looking for an electric scooter that is cool for your teenage kids this model by Razor is a great choice for teens and up. There can be several reasons to choose this electric scooter for your kids. Firstly its deck size provides great space for your child to stand firmly and maintain a good balance while he is on a go.
Secondly the power it provides to the scooter is quite adequate to carry a good weight of almost 70 kags. As the scooter is powered by a motor that is not only high torque but also single speed too. Moreover, its high torque allows it high functionality as well and helps you to roar on the roads at the high speed of 12 miles per hour.
Battery that is used is a high quality battery system (sealed lead acid battery). That battery is strong enough to support your non stop forty min ride. But always keep in mind that excessive weight and hard tracks can consume more battery in lesser times.
Another thing that makes it a perfect choice for kids and teenagers is its strong frame that makes it ideal for bearing even rough use. Its fork and frame are strongly manufactured out of steel that is a great material in regard to durability.
Its tires are also great in both means to add stability and balance and to absorb bumps and jumps of roads for you. The 8 inches pneumatic tires that are air filled are a great choice for the whole unit. Along with these wheels the rear braking system makes it a perfectly under control ride to roar on roads.
Pros
Cons

Steel Frame
Pneumatic Tyres
Broad deck'
Rear Baking
The Razor RX200 is an electric off-road scooter with a durable alloy frame and 8-inch pneumatic tires for a smooth ride on rough terrain. It can reach speeds up to 12 mph and has a battery life of up to 40 minutes of continuous use.
Key Features
2. Razor E300 Electric Scooter, One Size" style
Speed Limit: 15 miles per hour
Battery Range: 16 kms / 40 mins in single charge
Weight Capacity: 220 lbs
Tyres:  9 inches Pneumatic
Motor Power: 250 watts motor
Detailed Review Of Razor E300 Electric Scooter
If you want to invest in an electric scooter that not only suits your teen ages but even the adults can have a fun ride on it. The Razor e300 electric scooter is a great choice to rule on the roads. There are multiple reasons to choose this electric scooter as your perfect off-road ride. But let me start with its broad super size and spacious deck. That provides you a good space to stand steadily and enjoy the ride on the roads without the fear of falling off.
And other things that make it a great choice is its strong frame that is crafted out of alloy steel. It not only makes it rust free but also makes it cappicant of carrying heavy loads of almost hundred kg. Yes a teenager can ride it with fun while a heavyweight hundred kg adult can enjoy a ride on it. Without the fear of breaking it off or  getting over capacity for the unit.
Along with the strong frame we also need a powerful motor to carry a heavy weight of hundred kg at the top speed of 15 miles per hour. Yes it is obviously supportive, 250 watts high torque motor. That is single speed and chain driven is good enough to provide you a top speed of 15 mph while carrying a weight of hundred kgs.
Another thing which we can never miss to check is the battery. Definitely a powerful motor and strong frame are nothing when they are not supported with a powerful battery. Its powerful batteries are of 12 volts, 24 volts malls in combination battery are of good quality. But I think they can be a bit better because they provide a non stop ride for only 40 minutes. With the heavy weight of a hundred kg and such low budget limit  it is still very much acceptable if you are not planning to ride out of your city.
Everything makes it a great choice in the range of off road scooters that will stay with you for longer times. You can enjoy your ride with comfort and without the fear of falling. As the tires are exactly adequate size 9 inches is very much appropriate not to board and not too thin. They are exactly what will help you to enjoy a smooth ride on the roads. Moreover, when the tires are  pneumatic and air filled it means that the bumps and jumps on the roads are going to be absorbed by them.
You are going to have a comfortable ride as the roughness is going to be altered with the softness provided by these wheels. In the overall package with its super cool motor, high capacity weight lifting power and good top speed it is a great choice for both teenagers and adults. Even both the Baba and baby can enjoy this ride in a single way.
Pros
Cons

High Weight Limit Of 100 kgs
Powerful Motor Of 250 watts
9 inches Broad Pneumatic Tyres
Best For Both Adults And Teens
Beautiful And Durable Frame
Speed LImit: 15.5  miles per hour
Battery Range: 18.6 miles in single charge
Weight Capacity:  Perfect For Adults
Tyres:  8.5 inches Pneumatic
Motor Power: 300 watts motor
Detailed Review Of Gotrax XR Elite Electric Scooter
If you want to experience some kind of powerful performance from your off road electric scooter, gotrax is never going to disappoint you. When it comes to this model which is called XR elite electric scooter by Gotrax, it's going to thrill you!
Check out the features that make it actually an exotic choice within off road electric scooter range. First of all its powerful 300 watts motor that is sufficient and powerful enough to carry a heavy weight adult on it. Even on the steep slopes it will roar without getting exhausted. Beside that powerful motor, it is supported by a powerful 280.8 WH powerful capacity battery which can help you to achieve a distance coverage of almost 19 miles. And if you want me to be very precise 18.6 miles in a single charge.
But you need to keep in mind that whenever you are checking the battery range of your electric  scooter you must keep in mind that the factors like rider weight and different terrain type are going to affect the travel time. But with an average 75 KGS others this scooter is going to provide you a smooth ride of 18.6 miles in a single charge at the top speed of 15.5 miles per hour. This package seems to be good and proves its powerful performance.
But when we are going to have this powerful beast on the roads safety is required and safety depends upon its braking system. Don't you worry its braking system is fully functional as it's not a simple one but a dual braking system. It provides you with both disc braking and along with that anti-lock braking if one fails the other will always respond for you. You can stop your electric scooter at the highest speed of 15 miles per hour from a short distance without being in any trouble. Along with that the 8.5 inch air filled pneumatic tires are a perfect combination to provide you a safe and smoother ride. Because air filled tyres are always perfect in absorbing bumps and jumps.
Besides providing you a safe and smoother ride the manufacturer has always also assured some safety upgrades. To make your off road electric scooter ride safer even at night. The headlight is powerful enough to provide you good visibility in the dark. The tail light can also help in making you prominent on the road while you are driving at night and save you from other vehicles. 6 reflectors which are added in this model are actually a great addition. As they provide such visibility at night that no other rider can miss you while you are sharing the path.
It's a perfectly comfortable electric scooter to ride with its wider deck that is almost 6.6 inches wide and 28.3 inches long. These dimensions make it a perfect classic to stand with comfort and ease. Moreover, when it comes to its mobility you can easily carry this electric scooter  around as it's easy to fold and hold. Its strong aluminium frame makes it a choice that stays for long and good to bear rough roads.
Pros
Cons

6.6 inches Broad Deck
Powerful Battery And Long Range
Over Charging Protection
Temperature Resistant
Bright Headlight, Tail Light And Reflectors
Beautiful Display and strong built

When weight goes beyond 100 kgs it slow down on inclines
 "4. Eco Glide Easy Smart Balance Off Road Scooter" 
Speed LImit:  13 miles per hour
Battery Range:  27 to 34 in a single charge
Weight Capacity: Perfect For both Adults and Kids
Tyres:  19 inches All Terrain Tyres
Motor Power: 2000 watts motors(4000 watts in total)
Detailed Review Of Eco Glide Easy Smart Balance Off Road Scooter
If you're looking for a mega off-road electric scooter this one is a beast in the breed with its 19 inches broad all terrain tyres. Most of the off-road electric scooters offer strong and broad tyres. But this one can cover anything from dust, gravel, or grass. When it comes to this electric scooter, the surface is not a problem when you are riding on this mega ride. No surface can affect its speed and your ease when eco glides are under your feet.
Most of the off road scooters don't offer self balancing feature but this unit is completely self balanced so it doesn't even need a rider to keep its balance. Along with the comfort, the safety is also well monitored with this unit. As the LED headlights and the bright tail lights of this electric scooter make it a perfect thing to ride even on in the dark.
Another important thing which you might miss in many other electric scooters is a Samsung certified powerful lithium ion battery. After all such coverage cannot be supported without a less than 8.8 lithium ion battery. That is of such quality which is going to provide you certainly a good peace of mind.
This personal transporter is designed with such aesthetics and intelligence that even the smallest details are well manufactured and thoughtful. The front handlebar bar is an additional ease for the rider, its plastic shell is not only protective but also fully productive. Its design also includes a text which is very useful when you need it standing individually and independently or on charging mode.
When you are talking about modes the scooter is added with the beginner mode that is super useful for the beginners and kids. Who are still learning to ride a scooter and for higher speeds you can switch off to top speed mode. and That will be super exciting and super thrilling for you. But keep in mind to go on the top speed mode, when you better be a professional driver and properly skilled in handling this mega beast scooter.
Its best battery is almost the best assembled within its contemporaries and really shines out. As it provides almost double battery range in a single charge. On a moderate speed and with a lightweight rider it can go up to 34 miles. And with the heavy rider and on some rough terrain, it can go as far as 27 miles which is no less than doubled then any other contemporary in its breed.
When this off road scooter is a super mega scooter it should be equipped with a super strong motor as well. It is loaded with not one but two mega motors of 2000 watts both are brushless and in total this scooter has 4000 Watts mega motor. To support its highly stable and durable infrastructure and powerful battery.
Pros
Cons

Super Powerful 2000 watts double motor
Super Reliable Samsung Certified 8.8 AH Battery
Top Speed Of 30 Miles Per Hour
Multiple Riding Modes
Battery Range Of 27 to 34 miles in single charge
High weight capacity of almost 265 lbs or even more
[/i2pros][i2cons]Not too easy to bring in control by old age and kids.
"5. Glion Dolly Foldable Lightweight Adult Electric Scooter" 
Speed LImit:  miles per hour
Battery Range:  15 miles battery charge
Weight Capacity:  Perfect For Adult Commuters
Tyres:  8 inches inflatable tyres
Motor Power: 250 watts Hub motor(600 watts peak)
If you're looking for an adult electric scooter this one can be a great choice for you with its premium quality li-ion battery. Choosing an electric scooter is always a wise mode of transportation. As it is not only eco friendly but also provides you a good distance coverage in very less expenditure. Moreover, When it comes to this model it has the capacity to travel more than hundred miles in less than $1 electricity consumed.
Let me talk about the most remarkable features of this electric scooter.  First, its premium and high quality li -ion battery make it powerful enough to provide a battery range of almost 15 miles in a single charge. Along with a top speed of 15 miles per hour. Besides that it is perfect for computing within the city and you can carry it with you even on vacation. Because it's not only foldable but perfectly light weight to carry in public transportation and even in your backpack while you're on a camping expedition.
Moreover its strong aircraft aluminium frame makes it a perfect choice for off road rides because it can easily beat the roughness of roads and toughness of tracks. To make you right comfortable the manufacturers have added front fork suspension. And to make it hassle free the inflatable tyres are added so no matters what the roads have to offer your road will stay uninterrupted.
Another thing which is always a must check with any vehicle is its safety. When it comes to its safety checks it offers an electronic anti lock braking system which can easily be activated with a simple foot movement. And can help you stop even from a stop distance. Moreover, the front light and back light both make it a safe option to drive in the dark.
For stability and balance on roads the tyres are not only eight inches wide but are developed with special honeycomb texture. That provides it a better grip on the road. These military developed tyres are simply unshakable on the tracks no matter if they are smooth or rough.So with its low operational cost, low maintenance charges, strong built solid brushless DC hub motor and powerful braking system… I think this deal is not worth ditching.
Pros
Cons

Low operational Cost
Powerful Brushless DC motor
Military Developed Tyres
Electronic Anti Lock Braking
Front Fork Suspension
Vertical Standing Design
Foldable and LightWeight

Not too quiet, Maybe the powerful motor is the reason behind
 "6. Uber Scooter 1600W Electric Scooter" 
Speed LImit: 30 miles per hour
Battery Range: 12 miles in single charge
Weight Capacity: 265  lbs
Tyres:  11 inches Pneumatic
Motor Power: 1600 watts motor (brushless)
Detailed Review Of Uber Scooter 1600W Electric Scooter
If you want to buy an off road electric scooter with higher durability and off road sustainability this electric scooter is going to come up to our expectations. Its design and looks are impressive and its 1600 watts brushless motor is powerful and super strong.
Uber scooters are famous for adding new technologies and highly upgraded features in their electric scooters. These features are so impressive that you can even forget about the past versions of electric scooters. Its design is not only state of art but its manufacturing is also awesome with its new generation techniques and hi fi features.
Tough it's super powerful but even then if you want to control its power and within the appropriate limit, switch on the economy mode button. As it is installed in it to help you to slow down the acceleration and control the top speed. It will not only make your scooter under control at a moderate speed but also will save the battery if you want to go on a long ride. This mode is going to be very helpful for you.
Besides its travel time on the roads it's not going to let you down even on steep hills and inclines. If you're going to take this off-road Scooter for a long route it offers you a quick release seat as well. That can make your ride more comfortable and easier. Besides adding power, stability, durability the manufactures have not forgotten the important expect of portability as well. So it is easily foldable and the foldable locking frame is perfectly strong so in spite of being moderate in weight it's not going a lame manufacturing.
Moreover, its strong frame is going to carry you on long routes for a long term. For a nice night protection front and rear lights are added which help you to drive safely even in the dark. Another very important and impressive aspect of this electric scooter is 11 inches broad knobby tyres they have a perfect grip on the roads. So you have no fear of launching off or falling down or turning off the electric scooter. While you are going on the top speed.
This scooter will never disappoint you in any way, my favorite modes and features of this electric scooter are: its super powerful brushless 1600 watt motor and specially if economy mode button. That will help you to save battery and make the ride even longer than expected in  a single charge. Its top speed is 30 miles per hour, which is simply too exciting but if you want to keep it under control, the economy mode button is here for you.
Its charging time is also moderate. You can fully charge it in 6 to 8 hours and the braking system is also very reliable as they offer both front and rear disc braking systems. It's powerful motor has no issue to carry even if you are carrying a heavyweight rider of 265 lbs. So if you are moderate in weight you and your kid can ride it at the same time. So with all these features I think it's a perfect buy.
Pros
Cons

Best powerful motor of 1600 watts
Economical mode button
Both front and rear braking system
Heavy weight capacity of 265 lbs
Super top speed of 30 miles per hour
[/i2pros][i2cons]It's a little on the heavier sides of electric scooters
The seat is a bit shaky at times
7. Electric Scooter By MegaWheels" 
Speed LImit: 14  miles per hour
Battery Range:  5-8 miles in single charge
Weight Capacity: 70 kgs Perfect For Kids
Tyres:  inches Pneumatic
Motor Power: 250 watts motor
Detailed Review Of Electric Scooter By MegaWheels
Electric scooters are definitely the most reliable personal mode of transportation. And as they are eco friendly and add very low operative cost this makes them a perfect choice even for the kids. If you are looking for a reasonable thing that can suit your kids for their personal transportation this electric scooter by megawheels is a great choice.
When it comes to kids you always prefer a speed that is not too high and not too low. 14 miles per hour is a very moderate speed for kids. I prefer them to drive even at a slower pace but the limit should not exceed 14 miles per hour for kids. so that's a great option to go with. Moreover, its battery range is also adequate, not so much that it can take your kids too far and not too low that they can't even commute within their premises. 5 to 8 miles is a perfect range to roam arround for kids.
70 kg weight is the appropriate weight limit. If you kid is light weight even then it's a great option. This scooter can climb inclines upto 20 degrees. So slight slopes and inclines are not a matter of concern.
When this scooter is under the feet they can use it as a personal transportation to carry them to their public transportation. it's so lightweight and foldable and easy to carry for kids they can easily transport it within public transport. It is completely perfectly designed keeping in view the kid's compatibility and comfort of use. As its handlebar height is also adjustable so you can adjust it as per your kids height.
Moreover when you are buying an electric Scooter for kids we always look for sturdiness and stability. Its frame and deck is built up of aluminium alloy that is also strong enough to carry your kids for a long time. So this buy is not going to offend you kid or your with continuous break ups(company service options are also available).
As it is for kids, battery indication is the must so he can know when he is going to need a recharge and how far he can go with his electric scooter with the available battery. Moreover its charging is also super fast so you can charge it easily within three to four hours.
Tail lights are added to assure visibility at roads when your kid is driving in the dark. lts overall dimension, its 250 watt electric motor, only 8.5 kg weight and fast battery charging of 2-3 hours… All these features make this electric scooter a great choice for your kids personal transportation.
It looks great so your kids will love it and he will look cool while riding on it on the roads. Its dimensions are perfect for a kid even a teenager can enjoy because it's weight limit is 70 kgs. Moreover, it is durable and its handlebars are adjustable so this one can accompany your kid for his personal transportation for a good time. Best of luck.
Pros
Cons

Extremely lightweight and foldable
Adjustable handlebars
Fast charging
What is the best off-road electric scooter in 2023?
If you love adventures just like me an off road electric scooter can be a smart choice for you.  These electric scooters have the power and the swag to drag you with full comfort and energy even on the rough and raw tracks. Steep hills and muddy tracks are now not an issue as your off- road master will go zoom zoom all the way.
Now if you are planning to explore nature or want to wander on hills in all these ways it's the most perfect eco friendly transportation you can ever get. As you will get a safer ride with lesser running cost and guess what you will even cross traffic jams in a smooth way.
The articles mentioned in this article will certainly help you save both your time and money and get bribed by any wrong product. As our research is highly research based and fully unbiased. We have reviewed several products and then prepared a list that is not only quality based but also arranged according to different budget brackets.
Beside suggesting you the best products we have also provided you with a buying guide. That will help you to decide the best off-road electric scooter from your marked list as well.
Overview of the best off-road electric scooters in 2023
 "Check The Tires And The Wheels" 
When you are considering an electric scooter you need to check your features mainly. What type of tyre is installed in your electric scooter and what is the actual size of the wheels.
How many wheels?
When checking the number of wheels you need to check your proficiency and expertise. If you want your electric scooter to be exceptionally stable and non-slip it's better you choose one with four wheels. And if you are a pro and can balance yourself you can choose a two wheeler
Type of tyres are better for Off- Road Electric Scooters?
While choosing the tyre type you need to keep in mind which type of terrain you are going to travel on. There are two types of tyres one is air filled and other are pneumatic tires. The air filled tyres are better for bumpy and jumpy roads as they can absorb a certain amount of irregular road pressure. But if the terrain is raw and filled with rocks and stones or any harsh material you better choose pneumatic tyres that are puncher proof. 
You need to check your priorities about your electric scooter whether you want it with a seat or without a seat. Addition of a seat can be an additional source of comfort while you are riding on your electric scooter on longer routes. Especially when you are riding in Rushy areas you have to wait in traffic jams. A scooter with a seat can be a great choice; you don't have to wait standing and tiring.
Or if you want your scooter to be super cool and you want to enjoy it freely and adventurously standing can be a great choice as well. It is not a very big problem especially if you are riding your electric scooter out of the city. I suggest you buy one that is without a seat, so the choice highly depends upon your need but you must check what you need.
Read More Posts:
Dimensions And Weight
When you are trying to purchase the best electric scooter there is no certified definition for it. Actually the one that satisfied all your needs can be the best off road electric Scooter for you. When you are evaluating your needs you can not forget about the weight and dimensions of the electric scooter.
For instance if you are looking for an electric Scooter for your kid or for daily commuting. Where you can transport your electric scooter easily by public transport you had to choose a lightweight and foldable electric scooter. Because when you want to carry around your unit it must be lightweight.
Moreover, if you want to carry it in your car back or on any other public transport it should be a foldable scooter so you can easily carry it and  transport it.  For long routes and heavy tracks you may not get very lightweight  choices.
Speed Limit And Power
Another thing which you must need to judge is the power and speed limit of your electric scooter. Actually if you are a speed lover or a careful driver in both cases you need to check the speed limit and motor power. With the addition of a super powerful motor and high speed limit you should keep in mind that it will bring high responsibility as well. As powerful your scooter will be you need to be more careful to make it safe and under control on different occasions.
It's always lovely and exciting to drive a high speed scooter with a powerful motor. Off road scooters are especially famous for their power and high speed limits. But you need to be properly skilled to drive them, that you can control that fast speed and you can enjoy that off-road electric scooter with super safety.
For a beginner, I always recommend that you better stay with less speed limit and low power motor power. if you can't control your instincts even then high-speed limit scooters are not recommended. You can easily test your electric scooter speed by taking it out on a town ride. But those who are just going to use their scooters within the cities don't need to spend much money on super speedy scooters within the city. You might don't get the chance to avail the higher speeds so it can be an undue and unwanted additional burden on your pocket.
"Weight Limit And Carrying Capacity " 
Another thing you must check is the weight capacity and carriage capacity. Because if you will buy a scooter that can carry your weight adequately is nothing but a waste of money. While evaluating the weight limit of the electric scooter, never forget that that weight limit doesn't only include your weight.  but also the baggage you are carrying and the device weight as well is included.
The weight capacity of your electric scooter is highly dependent on its quality and material. if you will buy an electric scooter that can carry a weight of 220 lbs nicely and you are already 200 lbs then it might be a good choice. But if you are exactly 220 lbs I don't think you should go with the exact weight limit. because you should also leave a margin of your extra kgs that you might carry along or you may put on weight.
After all, this is not a short-term investment and an off-road electric scooter is quite an expensive gadget. That should be bought after proper consideration. Most off-road electric scooters can offer you a weight limit of up to five hundred pounds and that is a great leverage. Best of luck to buy your best electric scooter.
 Battery Timing And Charging Time
Another thing that you should not forget to add to your checklist is the battery range of your electric scooter. Battery range is the mileage your scooter provides you on a single charge. That will determine how far you can go along with your electric scooter when you are on the go.
As if you need to cross long distances you need to buy an electric scooter with a powerful battery that can provide you good mileage in a single charge. But if you are going to use your scooter within your premises and you don't need it to be out of the city on long routes. You can even choose one that can provide you with a limit of 7 to 8 miles.
Another important point which you must check is the charging time of the electric scooter. Because some electric scooters take so long to charge that you have to wait for almost 24 hours to get set on go again. So if you go for some fast rechargeable electric scooters they can even charge fully within 3 to 4 hours.
Maintenance and Care
Proper maintenance is essential to keep your off-road electric scooter in optimal condition. Regularly check the tires, brakes, and battery. Clean the scooter after each ride, and store it in a dry and secure location. Refer to the manufacturer's guidelines for specific maintenance instructions.
Conclusion
In conclusion, off-road electric scooters offer an exciting and sustainable means of transportation for adventure enthusiasts. With their rugged design, powerful motors, and off-road capabilities, they provide an exhilarating riding experience on various terrains. Consider the factors mentioned when buying an off-road electric scooter and explore the top models of 2023 to find the perfect fit for your adventurous spirit.
FAQs
How fast can off-road electric scooters go?
Off-road electric scooters can reach speeds ranging from 15 to 40 mph, depending on the model and motor power.
 Are off-road electric scooters suitable for all ages?
Off-road electric scooters are generally recommended for riders aged 16 and above. However, some models are specifically designed for younger riders with lower speed limits and safety features.
Related Links:
1.https://en.wikipedia.org/wiki/Motorized_scooter
2.https://en.wikipedia.org/wiki/Motorized_scooter#E-scooters
3. https://en.wikipedia.org/wiki/Scooter-sharing_system
4.https://en.wikipedia.org/wiki/Off-road_vehicle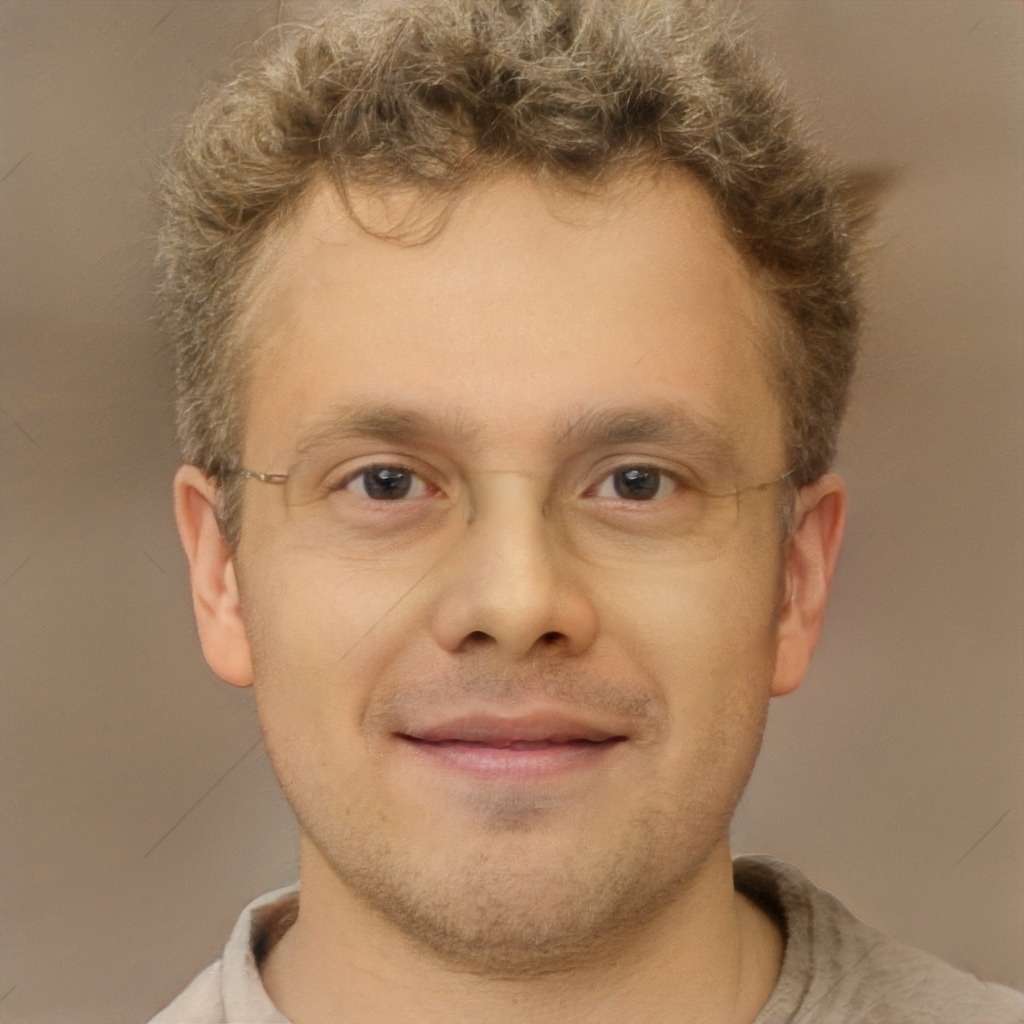 I'm the founder of HoverboardsGuide.com, a comprehensive website dedicated to electric scooters and hoverboards. With a deep-rooted passion for electric gadgets, I've accumulated extensive experience in this field. I aim to assist users in selecting the best gadgets and providing reliable guidance.
I've tested and reviewed numerous models, gaining in-depth knowledge about their features, performance, and overall quality. Feel free to reach out to me with any queries, as I'm dedicated to addressing your concerns promptly. Join me on this exciting journey of exploring the world of electric rides and making informed decisions