Hoverboards are among the best personal transportation commute that is being used by people these days. They are easy to operate, self-balanced, self-controlled, and very convenient to be used equally by adults and kids. You don't need to fill in fuel or use any other renewable or non-renewable energy source to run your hoverboard. As hoverboards run on batteries and these batteries require energy which they store by electricity.
Hoverboards' batteries are charged through electricity and on average, they require 4-5 hours to charge fully depending on the type of your hoverboard. You cannot directly run electricity through the batteries of your hoverboard, of course, you would require some medium to charge your batteries of hoverboards. For charging your batteries of hoverboards, you might require chargers. But which charger is suitable for which hoverboard seems a difficult question. But you need not worry about this factor; we will provide you with a thorough analysis of chargers that are suitable to charge hoverboards specifically Gotras hoverfly eco chargers
Normally, hoverboard chargers come along with the package when you purchase a hoverboard online or through some store. But what if your charger stops working and fails to charge your hoverboard's batteries? Well, this means you need to replace the charger of your hoverboard's batteries. Here the question of compatibility and performance of replacement chargers occurs, and to sort it out you need to do research.
To save you time and energy, we have researched and collected suitable information regarding the replacement chargers and specifically the gotras hoverfly eco charger. First, let us have a bird's eye view of Gotras hoverfly hoverboards:
Gotrax hoverfly hoverboard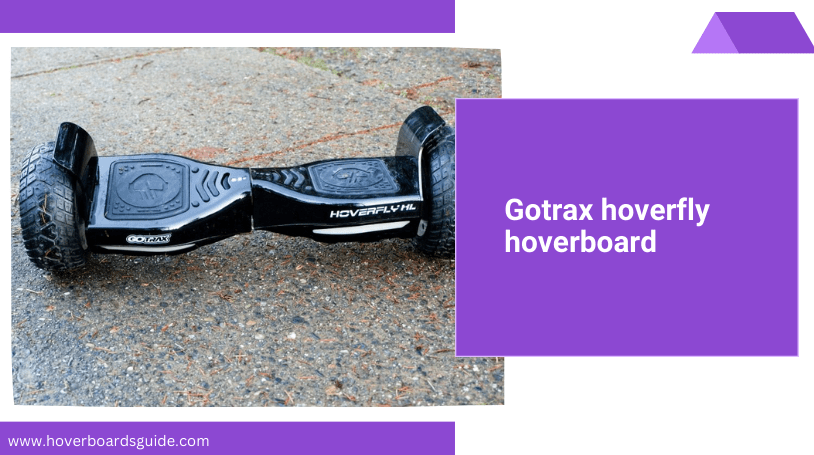 If you are just in the beginning phase of learning hoverboards or if you want to buy hoverboards for your kids, gotras hoverboards can be the best option for you. Powered by 400 watts which is gained through a dual-motor, this hoverboard is laced with unique yet all those basic features that one might need in his/her commute.
The maximum speed that these hoverboards can have is around 7.4 mph, which is certainly suitable to be ridden by your kids. By charging your hoverboard with the Gotras hoverfly charger, you will be able to go far for about 4 miles. The full charging time that you might need to charge the batteries to the full capacity is around 4-5 hours.
Equipped with all basic features, you will enjoy this post on this hoverboard. Don't worry if your kids are asking for a hoverboard, just buy this and surprise them. Your kids will enjoy riding and you will be assured of their safety while riding this hoverboard.
Gotrax Hoverfly eco charger
The Gotrax hoverfly eco charger is one of the prime options that you can avail of for getting your charger replaced. If you own a Gotras hoverboard, this is the most compatible charger for your commute. You can use this charger to charge the batteries of your Gotrax hoverboard. They are self-over and under-voltage protected so don't panic if you forgot to unplug the charger up to one hour after the full batteries' charge.
Very convenient to use, light in weight, and easy to use without any prior experience, this charger will certainly be the one option worth your money to replace your charger for charging your hoverboard's batteries.
Equipped with elite-quality material, this charger will charge your hoverboard batteries within the shortest possible time. The Gotrax hoverfly eco charger comes with an extra wire so that in case of failure of one wire, you may be able to use this extra wire for charging the batteries of your hoverboard when needed.
You just need to put the plug of the charger directly in the electricity plug and the rest of the job is to be done by the charger. An amazing feature that this charger carries is that when the power goes full in the batteries of your hoverboard, the charger automatically stops providing power to the batteries and thus save the batteries from being overcharged.
The Gotrax hoverfly eco charger has minimum 2 years warranty and is available for as low as around 40 USD price. Within the most affordable price range, you can enjoy the facilitation given by this replacement charger, charge your hoverboard's batteries, and set back on your journey.
The official Segway Ninebot POLICO charger is solely designed to charge the Segway Ninebot ES1, ES2, and ES4 Kick Scooters. Whether at home, at the office, or on your kick scooter journey, this charger is designed to provide a safe and stable charge anytime, anywhere. AC 100V-240V, 42V 1.7A 71W.
Key Features
Though this charger is smart enough to be used and can provide you with certain benefits, you still have to take due care while using it. Here are some key factors that you must consider while using the gotras hoverfly eco charger:
Don't plug the charger into the electricity port if the voltage is low

Though the charger stops giving power to the batteries when charging is full, you still have to remove the charger from the electrical plug. If you keep the charger inserted in the plug for a longer time, it can damage the life of the charger
If while charging there is some electricity shortage or fluctuation, do take off the charger immediately it can fail the inner charging capacity of the charger
Read Our Reviews:
Some other useful options
Who doesn't want to continue his/her journey on a hoverboard even if you have a failed charger? Certainly, nobody would want that. To save you from any hassle, we have also enlisted a few other best options that you can avail yourself of in case of failure of your charger.
Here are a few options that you can also check for replacing your charger of hoverboard:
StreetSaw UL-Certified Charger
This is one of the best charger replacement options for you. Light in weight, this charger is made up of material that is moisture protected and retains its properties even in low or high voltage. You can use it for charging your batteries on the hoverboard.
EVAPLUS 42V 4A Battery Charger
If you live in a hot town where the temperature goes as high as 40 degrees then you can't get benefits from the properties of this charger. This charger is equipped with LED light to display the on and off mode to the user. In case of an electricity shortage, we highly recommend avoiding using this charger.
LotFancy 36V 1.5A Charger
This charger is equipped with an automatic power-off supply to the batteries, so don't worry if some time is up since your batteries are fully charged, Lotfancy will take care of that. To further facilitate the user, it has LED lights to let you know whether the power is running through the charger or not. The charger is backed by 30 days money-back guarantees and with a 1-year charger warranty.
Things to ponder while buying a replacement charger
If you don't have any prior experience in buying a replacement charger for your hoverboard's batteries, you must do some research and pick the most suitable option for you. Buying a new replacement charger will cost you time and effort, certainly, you would prefer it to be worth it. Therefore, always take due care while buying a new replacement charger for charging the batteries of your hoverboard.
Here are a few factors that you must weigh thoroughly before buying a replacement charger:
Always check the compatibility of chargers before buying them for your hoverboard. Some chargers specifically charge some hoverboards but not all.

Therefore, it is worth mentioning here that you need to check the compatibility list of the charger before buying it for your hoverboard

. For example, the Lotfacncy charger is compatible with Razor Hovertrax 2.0, Swagtron T1, etc. So, take care of this factor while buying one for you.
Always go for the charger which has a warranty. Many companies offer warranty for chargers ranging between 1-2 years and even some offer a money-back guarantee for about 30 days. So you must always search for a suitable charger that has a warranty. In uncertain conditions, you may be able to get your charger replaced with the new one or get it amended if it is under warranty.

Don't try to go for a cheaper one or search for the one with the lowest possible price without considering its unique features.

Your minimum spending wouldn't even be worth your selection if it would not work properly or even if it would not be compatible with your hoverboard.
Conclusion
By the end of this article, you might have gained enough knowledge about the worth of replacement chargers. There are a lot of chargers available in the market but not all chargers charge the batteries of all hoverboards. Certainly, you would require compatibility for charging the batteries of your hoverboard with the new replacement charger.
Hoverboards' batteries don't need power from any fuel or combustion but they are charged through electricity. For charging to the full capacity, a hoverboard battery needs around 4-5 hours but certainly, that depends on the type of your hoverboard. Hoverboards cannot be charged directly without any medium, so you would need a charger to get your batteries charged. For charging the batteries of hoverboards, you might require chargers that are compatible and fast. In most cases, hoverboard chargers are packed and received in a single package then when you would require replacement chargers? Well, you would require a new replacement charger when your original charge would stop working or fail to charge your hoverboard's batteries.
FAQs
Do all Hoverboards use the same charger?
Not all hoverboard chargers are equal. While many use a standard AC adapter, the voltage output may differ. It's important to also consider build quality and protective features.
Related Links:
1.https://hovermanual.com/how-to-charge-a-hoverboard/
2.https://theselfbalancingscooters.com/guide/how-long-does-it-take-to-charge-a-hoverboard/
3.https://www.hoverboards.co.in/blog/charging-your-hoverboard/
4. https://en.wikipedia.org/wiki/Hoverboard
5. https://en.wikipedia.org/wiki/Self-balancing_scooter
6.https://en.wikipedia.org/wiki/Electric_motorcycles_and_scooters
7.https://wiki.ezvid.com/best-electric-scooters-for-commuting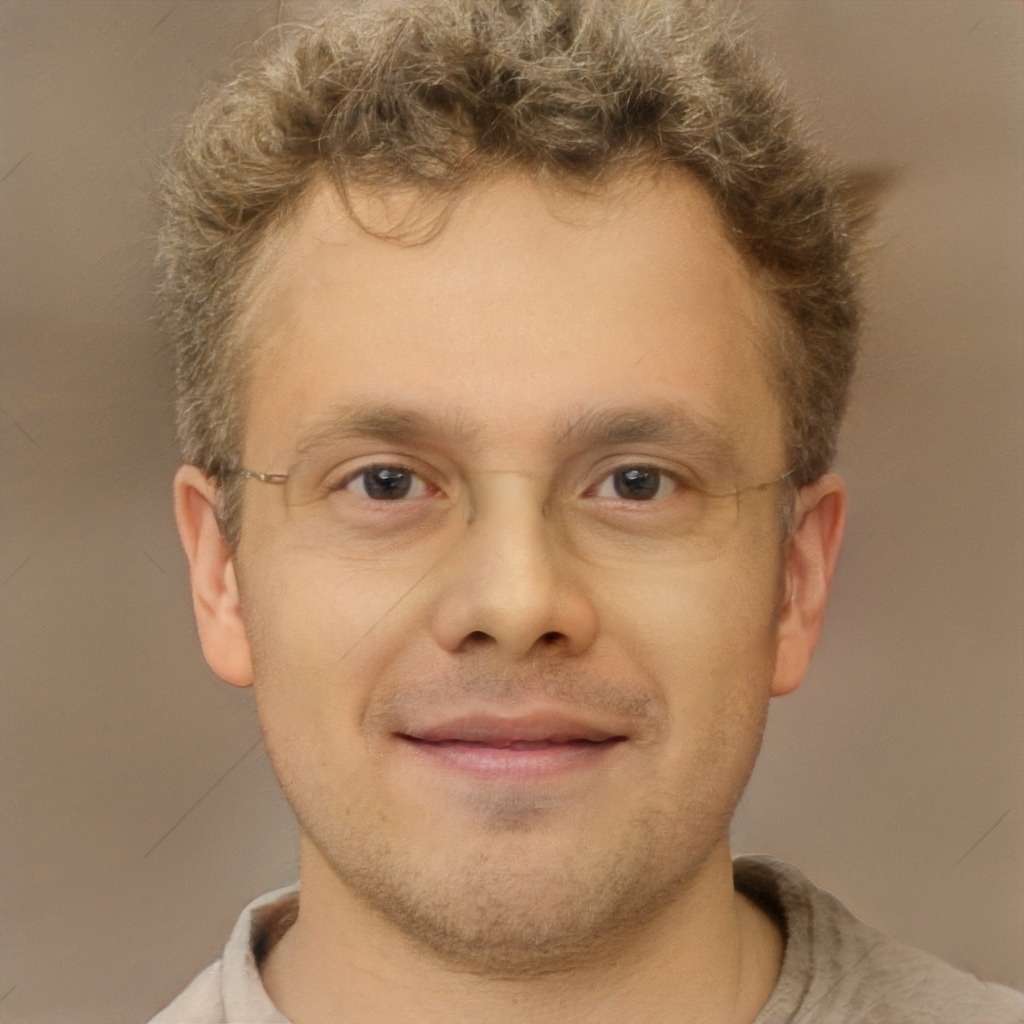 I'm the founder of HoverboardsGuide.com, a comprehensive website dedicated to electric scooters and hoverboards. With a deep-rooted passion for electric gadgets, I've accumulated extensive experience in this field. I aim to assist users in selecting the best gadgets and providing reliable guidance.
I've tested and reviewed numerous models, gaining in-depth knowledge about their features, performance, and overall quality. Feel free to reach out to me with any queries, as I'm dedicated to addressing your concerns promptly. Join me on this exciting journey of exploring the world of electric rides and making informed decisions