Electric scooters have gained immense popularity as a convenient and eco-friendly mode of transportation. One notable option in the market is the Emove Cruiser Electric Scooter. Combining power, range, and comfort, the Emove Cruiser offers an enjoyable riding experience for both urban commutes and leisurely adventures.
Introduction to the Emove Cruiser Electric Scooter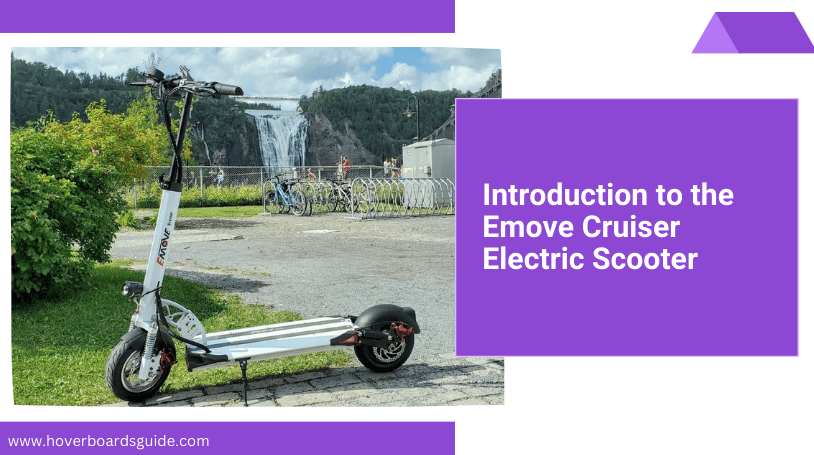 The Emove Cruiser is a high-performance electric scooter designed to cater to the needs of urban commuters and riders seeking an efficient and comfortable way to travel short to medium distances. With its impressive features and sturdy build quality, this electric scooter has become a top choice among enthusiasts.
As electric scooters are becoming the order of the day in transportation. Selecting the best electric scooters becomes a tough decision. Therefore, the need for the review of electric scooters becomes paramount. This particular article discusses in detail the Emove Cruiser electric scooter review.
The review gives the necessary information every prospective buyer of the scooter needs to know. Information is important for good decisions to be made. As such, this review contains the features, specifications, designs, capacity, price, and performance of this scooter. Therefore, you need to carefully go through this article to enhance your knowledge about the Emove scooter.
Emove Cruiser is a product from a US company known as Voro Motors. They are also known to have operations across the United Kingdom and Australia. The company is said to have been at the forefront of the electric scooter industry. However, the Emove cruiser electric scooter is not the only product from Voro Motors.
So, if you have been at the receiving end of traffic hold up. Or you have always been looking for a solution to meeting the deadline in a busy city. You may have to consider buying an electric scooter. An electric scooter can just be your best option for avoiding the stress of a busy city.
Likewise, an electric scooter helps avoid the stress of looking for gas for your car. Thereby increasing your chance of meeting up with meeting deadlines. There are a lot of benefits to enjoy when you choose an electric scooter. Those benefits are what we address in Emove Cruiser electric scooter review.
Emove Cruiser electric scooter is a high-performance electric scooter. It is designed with great dexterity and focuses on giving its users the best of experiences. It has an impressive speed range and can cover a great distance equally. The scooter also has an excellent battery capacity that keeps you from worrying about a flat battery.
There is a lot to be discussed about this excellent scooter. As a potential buyer of a scooter, carefully read through the details below. It gives full information about Emove Cruiser electric scooter.
Parts of Emove cruiser electric scooter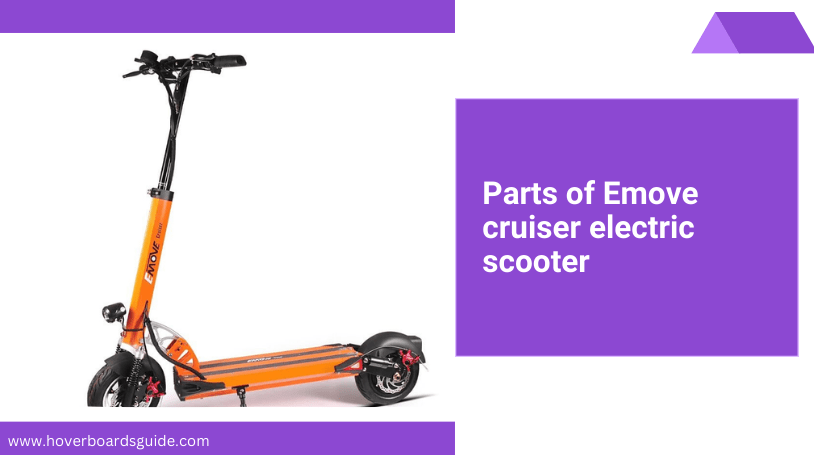 Emove Cruiser electric scooter is made up of numerous components. These components are the basis of its performance. The quality of a product depends solely on the quality of its components. As such, there is a need for us to evaluate the quality of the components.
Battery
The scooter has wonderful battery power that makes it outstanding among all other scooters. The scooter makes use of a 52V 30Ah LG battery. The battery is manufactured by the trusted company LG. The LG company is known to be a producer of ISO-Certified products.
This battery is capable of lasting for over a week even on a single charge. This assures you of battery life while enjoying your commute. The secret behind the Emove cruiser's excellent speed rate and distance is also the battery. The high-voltage battery keeps you speeding at the top without worry.
The scooter is capable of attaining a maximum speed of 25 meters per hour. Not only this, but it can also cover a total distance of 62 miles at once. This is an excellent performance for a scooter. However, this can be traced to its high-voltage battery and motor.
The Hover-1 Alpha electric scooter is a safe and reliable option for kids, teens, and adults with a maximum weight capacity of 264 lbs. It boasts a top speed of 18MPH, a range of 12 miles, and features high-grip 10-inch tires, a 5-hour charging time, and an LCD.
Key Features
Read Our Reviews:
Motor
The scooter also has a 600 watts electric motor that keeps it running. This makes it possible for the scooter to attain a high speed of 25 meters per hour. The motor works at such an excellent rate to ensure the scooter moves at top speed.
To give the scooter such an impressive performance. The manufacturer combined such a great motor with a high-voltage battery. This ensures that the scooter moves at top speed. The battery of keeping it running for such a long time.
Wheel
Emove electric scooter uses pneumatic and car-grade tires. The scooter has a wheel size of 10 inches and makes use of two tires. The wheel is excellent and perfect for a long-distance commute. It is tubeless and you can worry less about having a flat tire.
The tires are very durable and reliable. They are tubeless, as such, you don't need to worry about tire bursting. Also, you do not need to worry about having an oily sealant staining your scooter body. The absence of an inner tube prevents the wheel from getting nasty.
Light and Indicators
The ability to make use of your scooter at any hour of the day depends on the light. Not all scooters can be used at night due to the absence of headlights. Emove cruiser electric scooter has a headlight just the front. The light has a sharp brightness and can give the right bow at night.
Also, there are indicator lights with different functions. They are positioned on the deck of the scooter. And they serve the purpose of indicating the battery life and the speed rate. Some of the indicator lights also display the turn and ignition. This keeps you aware of the operation of the scooter.
The scooter also has a dashboard with LED lights and voltmeters for attention. The dashboard displays the ignition system, the speed mode, and also the battery level. The voltmeter is also capable of alerting you when there is anything wrong with the scooter's battery.
Brakes
The brake system of a transport object is an important aspect to be considered. The safety of the rider depends on how effective the brake system is. Therefore, this Emove cruiser electric scooter review considers the evaluation of brakes.
The move scooter makes use of a semi-hydraulic brake disc brake. It is a dual-tech brake with a dimension of 140mm. The brake system is available and positioned at both the rear and front wheels of the scooter. This makes the brake effective in stopping the scooter at once.
The working system of the brake consists of a cable, caliper, hydraulic fluid, and piston. The system is made effective with perfect synergy between these elements. This is an attempt to ensure there is no inadequacy in the operation of the brake.
Emove Cruiser electric scooter is a long-range electric scooter. It is designed with the ability to cover a long distance and move at an impressive speed. The scooter is also designed to give every necessary feature of a commuter. If you are a lover of quality, then this product is definitely for you.
The scooter serves as a great option for avoiding big city traffic jams. Also, the scooter orders great value almost the same as a car but affordable. They are beautifully designed with great features to give a smooth ride to users. The features internalize every necessary elements needed for a safe and smooth journey.
Emove cruiser is made with a considerably strong battery capacity. The battery is capable of lasting beyond a week even at a single charge. A charge over the night can give you a whole riding experience of a week. Simply put, the scooter is made for riding and not recharging.
Likewise, the speed rate of the scooter is quite impressive and outstanding. Emove cruisers are capable of attaining a maximum speed of twenty-five meters per hour (25MPH). This is an option to always meet up with schedules and deadlines. The strong battery life as well contributes to the excellent speed rate.
As part of the high performance of the scooter, it can cover a distance of 62 miles. Therefore, with an Emove electric scooter, distance is not a barrier. This is also attributed to the fact that it has a long-lasting battery.
The usability of the Emove cruiser electric scooter is as well impressive. The scooter can successfully accommodate a weight of up to 350 pounds and 160kg. This implies that two grown-up adults can stand on the scooter without fear of damaging it. Consequently, the scooter can be used by people of different weights, even a plus-sized person.
The scooter has also been certified to be water and resistant. It can be used successfully in any weather condition and temperature. Most importantly, it comes in 3 various colors depending on your choice. The three colors are white, black, and orange.
Quick facts
Motor Power: 600 Watts
Distance: 60 miles
Max Speed: 25 MPH
Battery capacity: 30Ah
Battery type: 52V LG li-ion battery
Battery Life: 7 days or more
Charging time: 9-12 hours
Product's Weight: 52 Ibs/ 23kg
Weight (Riders): 350 Ibs/ 160kg
Dimension (upright) : 124 x 25 x 35 cm
Folded dimension: 121 x 57.5 x 118 cm
Wheel size: 10 Inches pneumatic tubeless tire
Bluetooth device: Absent
Color: Comes in 3 different colors
Waterproof: IP67 certified water resist
Lights: LED headlights and Indicator lights
Brake: Front and rear hydraulic brakes
Features, specifications, and Performance of Emove Cruiser Electric Scooter
Distance
The Emove cruiser electric scooter can cover a distance of 62 miles. Compared to the range test of scooters fixated at 50 miles. This indicates that the Emove cruiser electric scooter has an excellent range above other scooters. Also, this assures you that the scooter is capable of taking you even on a long-distance journey.
Speed
The scooter has a maximum speed of 25 meters per hour. This speed is considered impressive compared to all other scooters in its category. Despite moving at this high-speed rate, the scooter is designed to remain in a stable position. This is possible because of its large wheel and spring-loaded suspension.
Battery
The scooter makes use of a new model LG battery which serves as the bedrock for its excellent performance. It is a 30Ah capacity ISO-Certified battery. The charge time is between 9 and 12 hours and this alone can keep it running for more than 7 days. The charge rate isn't a problem compared to the duration of operation per charge.
Motor power
The scooter is rated to have a motor power of 600 watts. This high motor power aids the high acceleration of the scooter. This impressive acceleration of the scooter is traceable to its battery power and motor power. Even though it does not possess a dual motor. It is capable of delivering such an amazing feat of acceleration.
Wheels
The cruiser makes use of a tubeless tire and a 10 inches pneumatic wheel. This added to its ability to deliver a smooth ride even on a rough surface. Also, the tires are made with higher quality and tough materials. With that, the chances of it getting punctured are very slim.
Suspension
One of the best qualities of this product is the presence of a rear suspension. The scooter has a dual front suspension which helps in absorbing shocks. This implies that you still experience smooth riding on any type of terrain with this scooter. The air suspension has been designed to take the effect of the bumps without transferring it to the rider.
Fold-ability
One unique feature of this scooter is its portability. The scooter can be folded neatly into a smaller dimension after use. This makes it possible to keep your scooter in a safe environment. That is,  you can carry out along when making use of public transport. It can also be folded and kept in your car trunk when needed.
Lights
The Emove scooter consists of lights that help in enhancing vision during nighttime. It has a headlight fixed at the front spot above the wheel level of the scooter. The headlight is capable of producing light bright enough for vision at night.
Likewise, the scooter has a display module attached to its throttle area. The display module contains several other LED lights. These lights are capable of giving indications and information about the operation of the scooter. The indicator lights are the ignition light, battery capacity indicator, and turning indicator.
Pros
The Emove cruiser electric scooter review has revealed that the product has excellent performance. The performances displayed by the scooter at all tests are simply great. The scooter has an impressive range, speed, and motorcycles power. Therefore, the product is recommendable for anyone that desires great performance.
Great Features of Emove Cruiser Electric Scooter
The manufacturer of the product did not in any way substitute the performance for quality. Every component present in the scooter is of good quality. The battery is exceptionally strong likewise the motor power. The wheel, the brake, and the throttle are outstanding.
The presence of dual suspension at the front wheel of the scooter is perfect. It gives the scooter its shock-absorbing ability by helping in discouraging the effect of bumps. Consequently, the scooter can be used on any form of terrain without worry.
Emove Cruiser has been certified to be a water-resistant product. That is, it can be used under any type of weather condition, especially during the rainy season. As such, your fear of getting drenched should be your only concern while riding.
Cons
The 52-pound weight of the scooter makes it a bit heavy to be carried for a long time. It can only be folded and kept inside a car trunk or somewhere else. Carrying it can be an excessive load for its user.
Emove electric scooter price has been said to be very high compared to other forms of scooters. The product is available in the market for a high price. However, the price can be said to be in resonance with the quality.
Buyer's guide
Before embarking on purchasing a product, a buyer must systematically consider some factors. This will help you to make the best decisions in your purchase. These factors must be analyzed in comparison with similar or competitive products. This Emove Cruiser electric scooter review consists of a guide that can help prospective buyers of this scooter. They are;
Durability
The durability of a product is the ability of a product to resist a force or damage. It also determines how lasting a product could be even during usage. A good product must be durable and reliable. This is determined by the quality of the components used by the manufacturer.
The scooter is considered durable because of its impressive battery life. Likewise, its water-resistance ability proves its ability to withstand any condition.
Battery capacity
The battery capacity is an important consideration when choosing an electric scooter or hoverboard. I'm sure you don't want to use a hoverboard that doesn't last an hour. This will deny the riser adequate enjoyment that comes with the riding. As such, the battery capacity and life should be considered.
Emove electric scooter has an outstanding battery capacity that surpasses other scooters. A single charge of the battery can last for 7 days or more even with a consistent commute.
Safety measure
Your safety as a user of a product should not be negotiable. Most times, safety should be the first and most paramount consideration. It should be analyzed if it is safe making use of any product before purchasing. This assures you that you have not only bought a good but a safe product.
The Emove scooter is considered safe for its user. It consists of various safety measures that enhance the safety of its users. Some of these measures are the presence of headlights, rear and front brake systems, and dual suspension.
Design and features
Another factor that should be considered is the design and the features of a product. For lovers of hoverboards, the design and the features available in your hoverboard are very important. They determine how enjoyable the ride is going to be. Sometimes, they say a lot about the quality as well.
Emove Cruiser electric scooter is simply a product of great designs and features. Generally, all specifications are first-class and excellent. The scooter as well is beautiful and comes in three different colors.
Price
Finally, the price factor must be considered and analyzed too. The price of a product sometimes is a determinant of the quality of the product. A product with a high price is likely to have a high quality. However, you must ensure to ascertain the quality yourself and not rely on price alone.
Emove cruiser is available at the market for a high cost. However, the quality of this product ascertained that the scooter was worth such a price. Therefore, going for this product regardless of the high price is a good decision.
"Maintenance tips for Emove cruiser electric scooter " 
The need to adequately maintain your scooter cannot be over-emphasized. To keep your scooter in good condition, you must ensure to manage it well. The following are tips that can help you in maintaining the good condition of an Emove scooter.
1. Do not overcharge your scooter
Despite the long charging hour of the scooter. You must ensure that you did not charge beyond the normal charge of 9 hours and 12 hours. Be alert to check out when it is fully charged and get it disconnected immediately. Overcharging the scooter consistently can weaken the battery power.
2. Carry out the periodic realignment of the brake system
The brake system can start getting loose because of consistent riding. As a result of this, you must endeavor to check out when it needs realignment. This then must be carried out immediately to avoid brake failure problems.
3. Carry out general services as and when due
A periodic general servicing should be carried out on the scooter after being used. This is to ensure that all parts of the hoverboard are in good condition. Likewise, corrective maintenance should be done immediately when a fault is detected. This goes a long way in ensuring an accident-free ride.
Conclusion
Having a scooter can be a choice especially when you cannot avoid a car. Likewise, having a scooter can as well be an escape route from the stress of traffic hold up. However, having adequate information about your preferred scooter is important. Therefore, this Emove cruiser electric scooter review.
The information contained in this article can guide you in making the best decision about your scooter. All necessary details about the moving scooter have been provided. The piece contains both features, compositions, and specifications of the Emove electric scooter.
Related Links:
 1.https://en.wikipedia.org/wiki/Electric_motorcycles_and_scooters/ By Wikipedia
2. https://en.wikipedia.org/wiki/Electric_motorcycles_and_scooters
3.https://www.reddit.com/r/ElectricScooters/comments/ldejhh/is_the_emove_cruiser_a_good_option/
4. https://www.reddit.com/r/ElectricScooters/comments/t8djl1/anyone_have_the_emove_cruiser_and_can_share_their/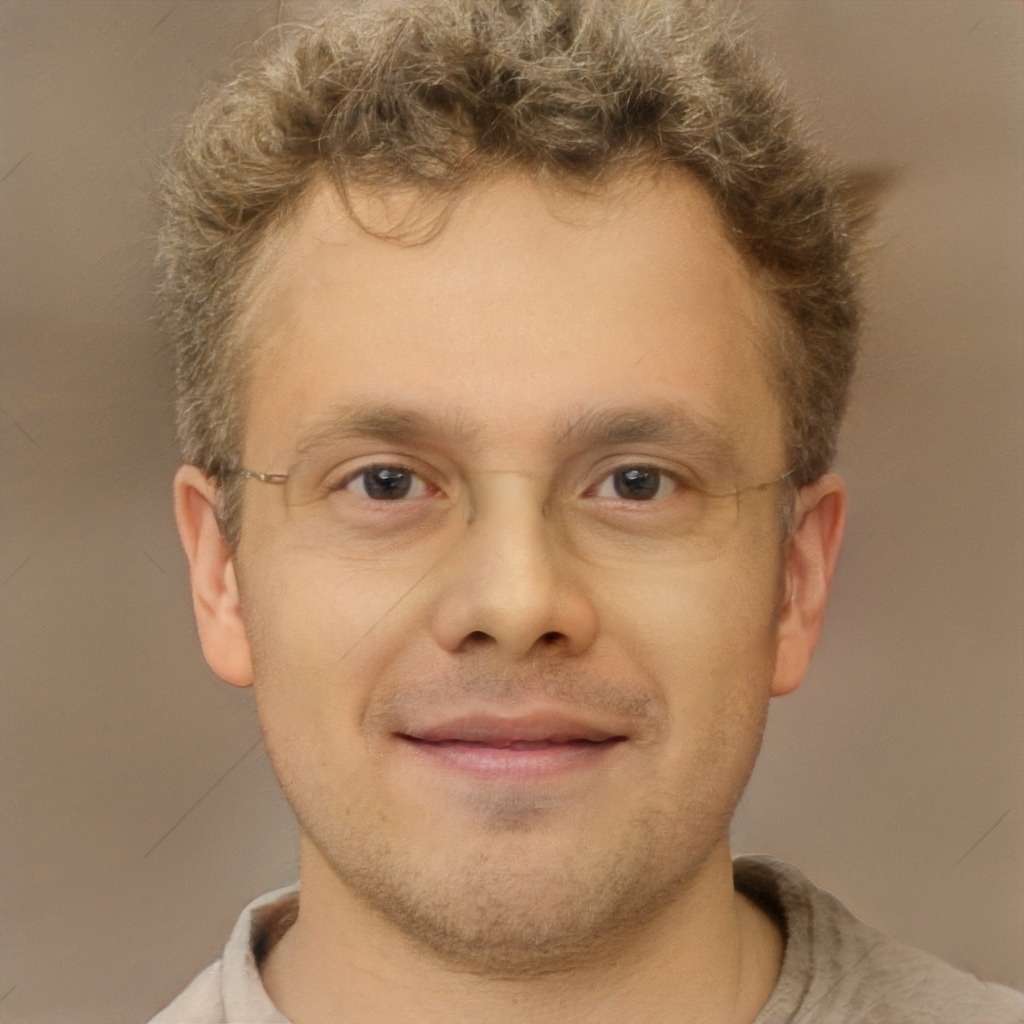 I'm the founder of HoverboardsGuide.com, a comprehensive website dedicated to electric scooters and hoverboards. With a deep-rooted passion for electric gadgets, I've accumulated extensive experience in this field. I aim to assist users in selecting the best gadgets and providing reliable guidance.
I've tested and reviewed numerous models, gaining in-depth knowledge about their features, performance, and overall quality. Feel free to reach out to me with any queries, as I'm dedicated to addressing your concerns promptly. Join me on this exciting journey of exploring the world of electric rides and making informed decisions