Hover shoes, the futuristic gadgets that combine the thrill of skating with the ease of transportation, have been capturing the imagination of people around the world. These innovative devices provide a unique way of getting around and have gained significant popularity in recent years. If you're considering purchasing hover shoes, this guide will help you navigate the options and choose the best pair for your needs. Let's dive into the world of hover shoes and explore the top models available in 2023.
Introduction
Hover shoes are self-balancing devices that consist of motorized wheels embedded in a shoe-like frame. They utilize advanced gyroscopic technology to maintain balance and allow users to glide effortlessly on various surfaces. The allure of hover shoes lies in their ability to combine fun and practicality, making them an appealing choice for individuals of all ages.
Benefits of Hover Shoes
Increased Mobility and Convenience
Hover shoes offer a convenient means of transportation, especially for short distances. With their compact design, they can easily fit into a backpack or be carried by hand when not in use. Whether you need to navigate crowded city streets or commute to school or work, hover shoes provide a nimble and efficient solution.
Fun and Unique Way of Transportation
Hover shoes provide an exhilarating experience that combines the joy of skating with the ease of electric transportation. The feeling of gliding effortlessly on hover shoes is unlike any other mode of transport, making every journey an exciting adventure. It's a great way to inject some fun into your daily routine and enjoy your surroundings in a new and thrilling way.
Health and Fitness Benefits
Riding hover shoes is not only enjoyable but also offers various health and fitness benefits. The act of balancing and maneuvering engages core muscles, improving stability and posture. Additionally, using hover shoes as an alternative mode of transportation encourages physical activity and reduces reliance on sedentary options, contributing to a more active lifestyle.
Factors to Consider Before Buying Hover Shoes
When selecting the best hover shoes for your needs, there are several key factors to consider. By paying attention to these aspects, you can ensure a safe, comfortable, and enjoyable riding experience.
Safety Features
Prioritize hover shoes that incorporate essential safety features. Look for self-balancing technology that helps maintain stability and prevents accidents. Additionally, consider the quality of materials used in the construction of the shoes, ensuring they provide durability and protection.
Design and Comfort
Choose hover shoes that align with your style and preferences. Consider factors such as shoe style options, size availability, and overall comfort. It's essential to find a pair that fits well and provides adequate support. Additionally, check the weight and portability of the shoes, as you'll want them to be easy to carry when not in use.
Performance and Control
Evaluate the performance and control features of hover shoes before making a purchase. Check the maximum speed and range they offer to ensure they meet your desired requirements. Assess their maneuverability, responsiveness, and turning radius to ensure smooth and enjoyable rides. If you prefer customization options, look for models that offer app integration and additional features for personalized experiences.
How to Choose the Best Hover Shoes for You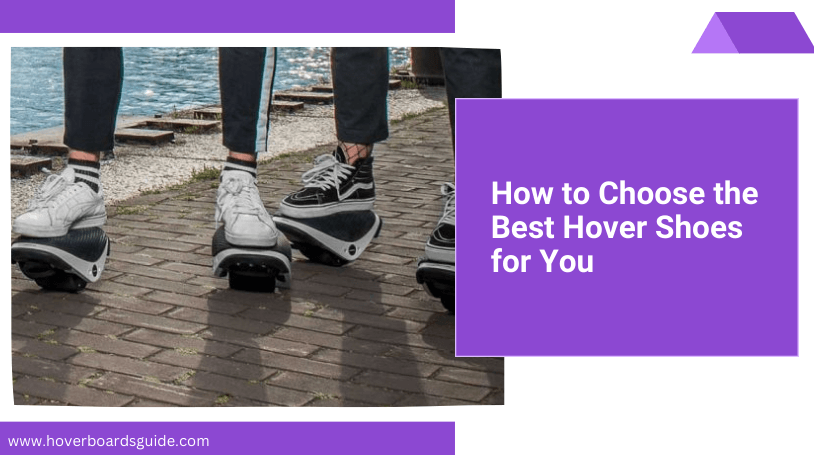 Choosing the right hover shoes depends on your personal preferences, needs, and budget. Here are some tips to help you make the best decision:
Assessing your needs and preferences
Consider where and how you plan to use the hover shoes. Are you primarily using them for commuting or recreational purposes? Do you have specific style preferences? Understanding your needs will help narrow down the options.
Considering budget and value for money
Set a budget that suits your financial capabilities and explore hover shoes within that price range. While it's tempting to opt for the cheapest option, prioritize value for money by considering the features, durability, and customer reviews.
Reading reviews and seeking recommendations
Research customer reviews and ratings to gain insights into the performance and reliability of the hover shoes you're interested in. Additionally, seek recommendations from friends, family, or online communities that have experience with hover shoes.
Trying out different models if possible
If available, try out different hover shoe models before making a purchase. Testing them firsthand will give you a better understanding of their comfort, responsiveness, and overall ride experience.
Best Hover Shoes to Buy in 2023
Drift W1 is Segway's most successful Hover shoe that is the most powerful and most advanced in the hover shoe industry. These roadrunners will make you stand out when you are using them. The design and lighting of these hover shoes are exceptional. Speed is the factor that adds joy and thrill to a rider's journey.
Key Features Of Segway Hover Shoes
Segway DriftW1 has a top speed of 12mph
Runs up to 45 minutes on a full charge
The alloy frame is made of magnesium
The weight limit is 220 pounds
3 Led lighting modes that can be customized
Waterproof rating IP54
Can be used with one or two feet
  Koowheel hover shoes have become very famous among teens. They find it to be an enjoyable way to travel. They come with pre-installed LED lights, which has helped them gain more reputation, fame, and popularity in the last few months.
As I mentioned earlier, the main attraction of these hover shoes is the LED lights. They are present on the front of the hover shoes. There are three leading LED lights- red, blue, and green. Each of the colors shows different effects when you are riding Koowheel hover shoes. The Hover shoe price for Koowheel is $249. You can take your favorite hover shoes everywhere as they come with a case.
Key Features Of Koowheel Electric Hover Shoes
UL 2272-certified and flame resistant.
IP65 technology is used in its construction which makes it waterproof
Comes with a carrying case.
Weighs as less than 7lbs
Ideal for wearing in any climate. 
MotoKick hover shoes are comfortable and perfect for beginners. There are pressure sensors in the pads that provide a soft, smooth, and responsive ride. Plus, you can take these hover shoes with you anywhere. They're lightweight, quite comfortable, and convenient to carry in one hand using the built-in carrying bands. Addition meets fantastic fun.
Key Features Of Motokicks Electric Hover Shoes
MotoKicks Hover Shoes have a maximum speed of up to 7 mph.
The maximum range is 6 miles on a single charge.
Product weight is 12.12 lbs. each
The weight limit is 220 lbs.
The climbing angle of 9 degrees.
The Motokicks electric hover shoe price is $299.99.
The
Inmoion hover shoes
are tiny and compact with a motor of 250 watts. It has built-in safety protection against current and voltage overloads, low-power protection, and overheating protection. These shoes contain a strong full metal body composition. The payload is 80kg (176 lbs), with a price of $550.
Speed 7mph
Motor 250W each
Max Range 7 miles
Maximum weight limit 176 lbs.
IP65 waterproof
5 hours charge time
Along with the demand and popularity of hover shoes, many companies are coming up with their products. This incredible gadget helps you to travel with joy and fun in your area. You don't need to spend on fuel, as this fashionable device works on electricity. Mixmart made a very budget-friendly pair of hover shoes for youth. The skates are secure to ride in any region.
Dual 250-watt battery power.
Maximum speed 12 km/h.
IP65, which protects the skates from water damage.
When the charge is full, it can run up to 8km.
Its price is affordable.
Read More Posts:
The Gyroor Hoverboard Hovershoes-S300 is a unique type of self-balancing scooter with a design that separates the two-foot pads, allowing for a more independent ride. With LED lights, UL2272 certification, and a compact, portable design, they are suitable for both kids and adults.
Key Features
Last but not least, Razor Turbo Jetts' electric heel wheels are the final item on our list. The company provides an 88-watt electric motor. You can use it for up to 30 minutes with a top speed of 10 mph. The hover shoes also have secured hooks and straps to avoid slipping. These hover shoes are a very budget-friendly option if you are looking for one. It can be an excellent choice if you are looking for a convenient, comfortable, and suitable electric transport device. They are easy to wear, and transport, and are among the most affordable hover shoes on the market.
Key Features Of Razor Turbo Jetts Electric Heel Wheels
They can fit up to adult size 12.
The battery recharges in just 1 hour.
The maximum weight capacity is 176 pounds. These hover shoes are cheap, with a price tag of $44.97.
Buying Guide:
How to Choose the Perfect Hover Shoes?
Before buying anything, you must check the reviews about the product. If you want to choose the perfect hover shoes for you, then you should also check the brand.
The price of hover shoes tends to vary widely from $60 to $600. The difference in the prices reflects the looks and the quality of the product.
Features to Look for in Hover Shoes:
Hover shoes use rechargeable li-ion batteries that take 2 to 4 hours to recharge fully and provide 6 to 12 miles of range under optimal conditions. So pay attention to this feature before buying.
Hover shoes typically have a top speed of 6 to 12 mph. If any hover shoe has a speed more than that, it will be dangerous for you even if you are an adult.
Before buying hover shoes, you must check the grip. Hover shoes with a strap are perfect as they have less risk of slipping.
Different hover shoes have different ranges. It is important to consider your requirements, if you are going to use a hoverboard for the first time, you must look for shoes that are beginner-friendly.
Conclusion
Hover shoes have revolutionized personal transportation, providing a thrilling and convenient way to get around. With their self-balancing technology and unique design, hover shoes offer a range of benefits, including increased mobility, fun-filled rides, and health and fitness advantages. When purchasing hover shoes, consider factors such as safety features, design and comfort, and performance and control. Explore the top hover shoe brands in 2023, compare their features, and choose the pair that best aligns with your needs and preferences. Embrace the future of transportation with hover shoes and elevate your commuting experience to new heights.
FAQs
Can hover shoes be used on any surface?

Hover shoes are designed to be used on smooth surfaces such as pavements, sidewalks, and indoor floors. It's important to avoid uneven or slippery surfaces for safety reasons.

Are hover shoes suitable for beginners?

Yes, hover shoes are suitable for beginners. They often come with beginner-friendly modes and learning features to help users get accustomed to riding and find their balance.
Related Links:
1.https://en.wikipedia.org/wiki/Hoverboard/ BY wikipedia 2.https://www.pinterest.com/pin/801992646130514218/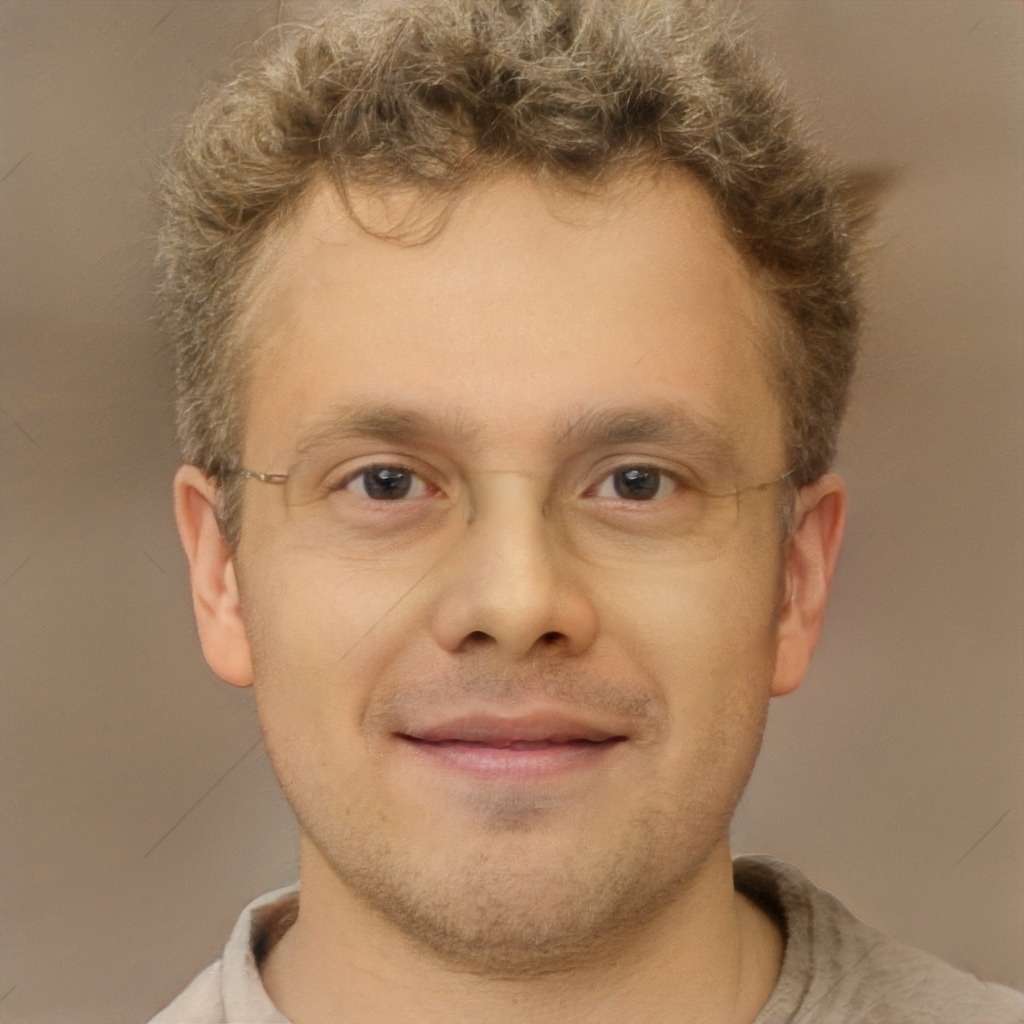 I'm the founder of HoverboardsGuide.com, a comprehensive website dedicated to electric scooters and hoverboards. With a deep-rooted passion for electric gadgets, I've accumulated extensive experience in this field. I aim to assist users in selecting the best gadgets and providing reliable guidance.
I've tested and reviewed numerous models, gaining in-depth knowledge about their features, performance, and overall quality. Feel free to reach out to me with any queries, as I'm dedicated to addressing your concerns promptly. Join me on this exciting journey of exploring the world of electric rides and making informed decisions