Have you been struggling for learning hoverboard and are afraid of using your hoverboard? If this is the issue with you, we can help you in this regard. Learning to ride hoverboard is easy when compared with other similar transportation means like electric scooter.
It works and operates just like a well-balanced electric scooter which allows the user to move freely without fear of being fallen. But handling hoverboard in an efficient way is needed so that the hoverboard internal mechanics may be able to manage its movement using artificial intelligence.
Usually, learning manuals are available for the users while purchasing hoverboards so that they may ride their personal commute in an excellent manner. Hoverboard with learning mode is also called the beginner mode which is available like an option in many of elite class hoverboards.
In this article, we will guide you how you can learn to ride hoverboard and how you can easily explore its numerous features for self-control.
Hoverboard beginner mode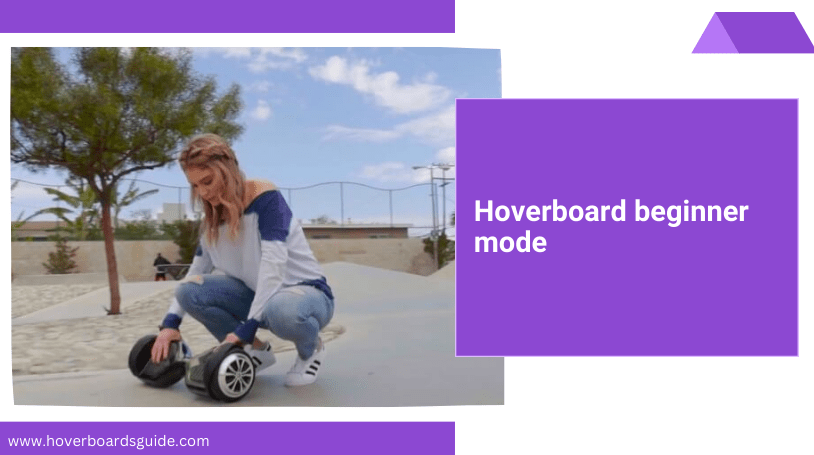 When learning a new thing, it definitely takes some time. It is usually recommended to always start from a beginner mode when learning some new riding. Hoverboards will provide you real fun and will also infuse your journey with thrill and adventure but only if you will be able to handle it efficiently.
There are a lot of amazing features in hoverboards that certainly raise your interest and increase comfort of riding while on road including self-balancing, lights, smooth exposure, etc.
If you have not used hoverboards before and have no idea about its usage, you need to start it from the scratch. Apparently, it doesn't seem easier to ride and control a hoverboard but once you will start practicing it on a plain surface, it will be a safer ride to commute for you.
Some hoverboards are coming with three level mode positions in the market including the beginner, medium and expert. You can adjust the level as per your expertise and go on for your ride and have the real thrill. By adjusting the suitable mode, you will be able to adjust the speed, light, and movement functions, etc.
If you are a beginner, it is recommended to adjust your hoverboard's settings to beginner mode. Slow speed, adjustable light and simple features will increase your confidence level in the start and will enable to build more interest in this activity.
If it's been some time riding hoverboard and you have gained medium level of experience for handling the speed, keeping your posture still and movement, etc. you can switch to the medium mode.
At the expert level mode, you will experience amazing features like high speed, thrilling movements, and perfect show case of LED lights. Do not switch directly to expert or medium mode especially if you are a novice rider of hoverboard.
Safety is the prime feature. Do wear safety equipment before starting your ride on hoverboard.
Double check the wheel alignment of the hoverboard. If you find them a bit misaligned, we recommend you not to use them until you get them repaired. Though, these tires are self-controlled and self-balanced, still you need to have a proper analysis before starting your journey.
At the beginning level, we advise to keep calm and have a slow pace. Practice as much as you can to decrease your worries and increase your confidence. Once you will learn the standing posture on your hoverboard in the right way, you will feel more confident and more enthusiastic. Also, you will prolong your riding duration on hoverboards.
Hoverboard seat attachment can be used with 6.5″/8″/10″hoverboards. It has 220 lbs bearing capacity and 25.6″-36.6″ adjustable length. A great toy for 4 to 65 years old, let you enjoy the outdoor time with family and friends.
Key Features
Read Our Reviews:
Safety features
Safety comes first in this matter. If you are riding hoverboard for the first time, you are especially advised to wear safety equipment first. It is always recommended to wear a good quality safety helmet to save your head from any expected head injury in case of any accident.
Knee and elbow guards are also advised to be worn before hitting the road with your hoverboard. These guards will keep your safer while riding hoverboards even on the rough terrain. Hand gloves are also needed to keep your hands safer while riding your hoverboard.
Apart from your own security and safety, there are some inbuilt security features inside hoverboards including LED lights, controlled speed, detection sensors, and self-balancing, etc. make hoverboards safer and transform your journey into secured even if you are riding it for the first time.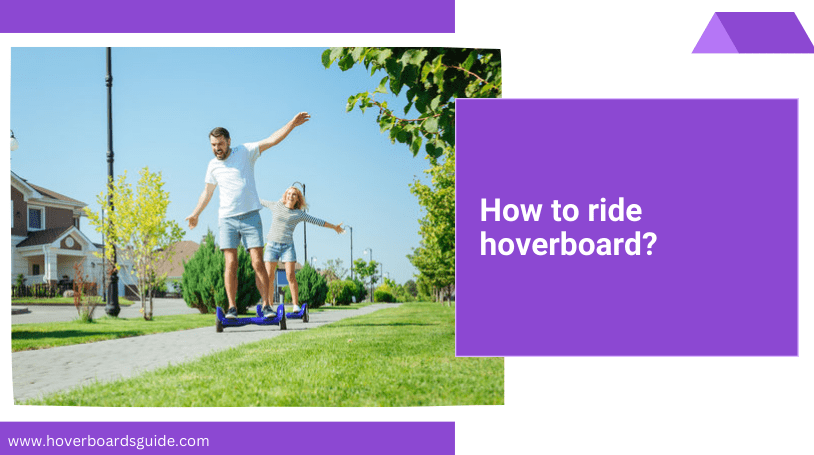 At first make sure you have undergone all the safety check requirements and have inspected the hoverboard in the right way. After all, this is a machine and machine can be failed anytime so it's always better to double check the condition of hoverboard before starting your journey.
First place the board on the plain surface instead of rough terrain
Turn the hoverboard on and stand steadily on it instead of moving a lot. It is always advisable to place one foot at first on the hoverboard and when it starts and moves steadily, place the other one after ensuring balance
Always stand steady and in a straight manner instead of bending or moving a lot. This still position will raise the level of thrill and also it will make your joy double
Hoverboards work on artificial intelligence but you can control your moves easily with your commands
You might have heard a lot about hoverboard catching fire while riding but this is the just the case of poor manufacturing and quality. A hoverboard with supreme quality material and proper manufacturing will never result in firing out its batteries.
The ultimate purpose of a hoverboard is to facilitate your journey but you cannot enjoy this ride smoothly without having a good quality and perfectly manufactured hoverboard. It has numerous features to enhance its control and balance.
Apart from all security features, still you are required to follow safety tips that we have discussed in this article. Purchase a good quality hoverboard, always start with the beginner mode and never switch frequent modes.
Related Links:
 1. https://www.quora.com/How-does-the-Hoverboard-scooter-work-How-do-the-sensors-interact-with-the-control-system
2.https://www.quora.com/How-can-I-maintain-hoverboard
3.https://www.quora.com/How-do-hoverboards-work
4.https://www.quora.com/How-do-you-reset-a-Hoverstar-hoverboard
5. https://www.quora.com/How-do-you-reset-a-Hoverstar-hoverboard
6. https://swagtron.com/news/how-to-safely-ride-a-hoverboard/
7. https://en.wikipedia.org/wiki/Hoverboard/ By wikipedia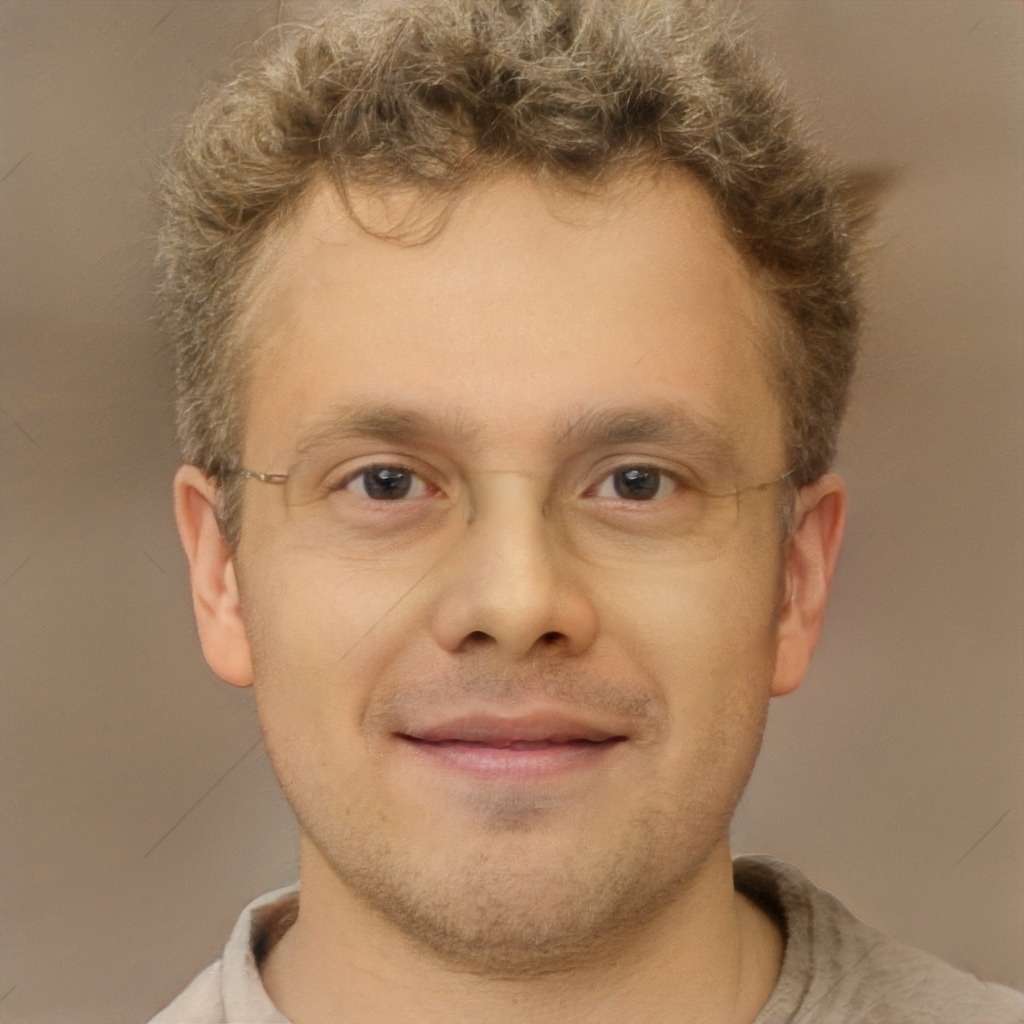 I'm the founder of HoverboardsGuide.com, a comprehensive website dedicated to electric scooters and hoverboards. With a deep-rooted passion for electric gadgets, I've accumulated extensive experience in this field. I aim to assist users in selecting the best gadgets and providing reliable guidance.
I've tested and reviewed numerous models, gaining in-depth knowledge about their features, performance, and overall quality. Feel free to reach out to me with any queries, as I'm dedicated to addressing your concerns promptly. Join me on this exciting journey of exploring the world of electric rides and making informed decisions