Have you ever tried a hoverboard for your personal commute? Have you been struggling with fixing issues of loose wheel screws on hoverboards? If yes, we will be of great help to you.
Hoverboards are among the easiest and most affordable personal commutes that one can use for short or long distances. You might have seen hoverboards in science-fiction movies at first but now their feasibility and ease of usage, have made them so popular among the common populace. Their usage is so easy and they are so affordable that even kids are using them. Riding the hoverboards is easy but maintaining them is not that much easy. You need to keep the wheels aligned and also keep other body parts balanced to keep the ride going.
Hoverboards work and operate just like an electric scooter but with self-balancing technology. This technology allows the rider to move freely without fear of being fallen. But riding a hoverboard in an efficient way is directly associated with the smooth working of all its internal and external mechanics.
Taking the hoverboard with an expert mechanic to get its wheel aligned or other parts, cost you much money and time. Spending money and time, again and again, will not appeal to you. This is the age of technological advancements; you can now search for anything that you want. You can also get the information about fixing the wheel screws. This research will take a lot of time of yours. Who will have time to search for the right information to help him/herself?
Don't worry, if losing the wheels and screws of your hoverboard is your problem, we will provide you with sound information to fix this issue with your help. Usually, in user manuals that come along with the packaging of hoverboards, you can use them to fix the loosened tires. But if you still have problems with this issue, we will guide you about this. In this article, we will guide you on how you can learn to fix the loose wheel screws of your hoverboards.
Tools required to fix loose wheel screws of hoverboards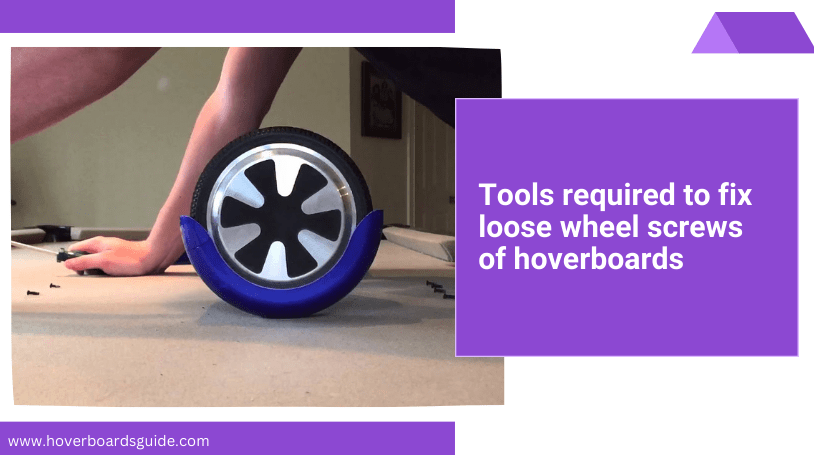 Riding hoverboards is easy but fixing any issues with this automatic electronic scooter without handles is not that much easy. You must keep its body parts aligned so that it may be operated smoothly. Fixing issues with its body parts like its wheels, wiring, automation, etc. is a bit tricky but you can do it easily by following this instruction manual.
Here are some useful tools that you will require to tighten the loose wheels of hoverboards:
Head screwdriver for tightening the screws
Wrench for fixing the tire
Hoverboard box
Hammer if required
Hoverboard seat attachment can be used with 6.5″/8″/10″hoverboards. It has 220 lbs bearing capacity and 25.6″-36.6″ adjustable length. A great toy for 4 to 65 years old, let you enjoy the outdoor time with family and friends.
Key Features
Read Our Reviews:
Duration and to-dos
For fixing the loose wheel screws, you should first wear hand gloves and safety glasses so that in case of some uncertain event, your sensitive body parts may remain safe. Certain cases have been reported in which people got their hands or eyes injured while fixing issues with the loose wheel screws. So, you need to wear all this safety equipment before fixing such issues.
Safety glasses will safe your eyes safe from being injured in case any nail or screw gets loose or gets knocked into your eyes. The whole process in which you will tight the hoverboard's wheel screws will take a duration between 15-20 minutes. You will require sound and workable tools to fix the loose wheel screws.
Direction
For fixing the loose wheel screws first, you need to turn on your hoverboard. Try to find which side wheel is not working properly or got jammed and point out it. For fixing the wheel issue, you need to make the hoverboard stable so to maintain the stability of the hoverboard, place the hoverboard on the hoverboard box or foam.
Next you need to use the head screwdriver and unscrew the plastic point at the bottom side with the rubbing wheel. Take out the unscrewed plastic pointed piece and put it on the hoverboard foam or box. Don't try to damage the wiring because the wires are attached to this plastic piece on the bottom.
Move the plastic shell pointed piece by unclipping the wires which are connected to the circuit boards. Take out the black box with a circuit box of 2 X 4 inches. Try to remove the 4 silver screws which are placed at the corner of the black box. Also, unplug the wires which are connected to the circuit board and take this box.
Now, at this stage, you will need the wrench to lose the bolts which are placed with a square metal piece. Once, these bolts are loosened you can now slide the wheel into the inner side and the outer side. In case the wheel doesn't move any further you can use the hammer. Hit the metal piece with the hammer and give a small hit, it will help in losing the wheel. You can now move the wheel to the position where you want and get the bolts back in and tighten the position of the bolts. Take the black box back in place and attach all the unplugged wires back in position.
If your hoverboard wheel screws still don't work well you can redo this procedure. In severe cases, you can also go and check with the expert mechanic to fix the issues with your hoverboard.
Best hoverboard wheels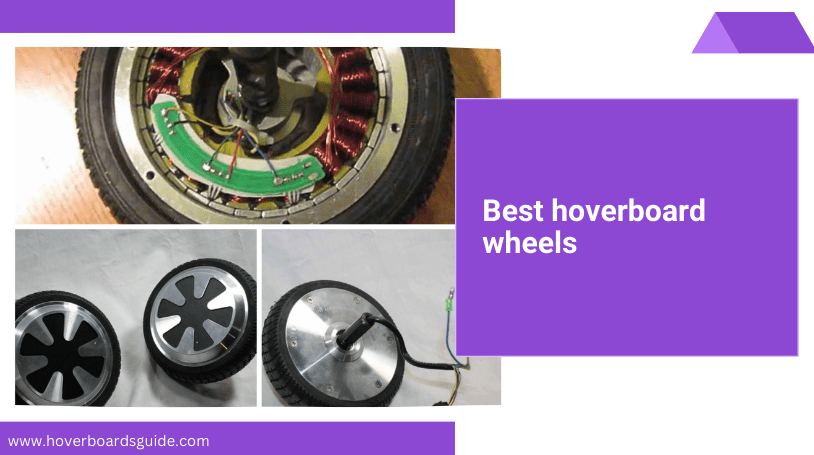 For using your hoverboard in the long run and keeping it running smoothly, you need to pay attention on the proper working of all the body parts of hoverboards. Wheels are the main part of the hoverboards and all the balance is based on them, so you must check duly while buying the compatibility of wheels with the hoverboard.
The important factor that you must bear in mind is to check the wheel alignment frequently in fact it is always good to check it after every ride. We will let you know about the best compatible wheels for your wheels and some sound tips for elongating their lives:
5 inches wheels: these wheels are compatible to be tied with classic hoverboards. You can ride these hoverboards on plain terrain. Equipped with basic features, you can purchase these hoverboards for short journeys and are available in low prices. Self-balancing and self-control features are also available in classic hoverboards.
5 inches wheels: these wheels are suitable for offroad hoverboards. You can use these hoverboards on rough terrain. If you are an avid traveler and want to explore your surroundings, you can use these hoverboards. You can ride your hoverboard on rough, rocky, or mountain terrain, your hoverboard with this wheel size will support you on any sort of terrain. As the wheels are good in capacity and you can use it in any way on road or off road. Wheel maintenance can be easily done after 4-5 months based on your usage but that all depends on your usage.
Hoverboards are laced with an advanced gyroscope for splendid self-balancing of the ride. Hoverboards are good to use on an advanced level only if you have certain expertise of riding. Laced with supreme self-control and a self-balancing system, hoverboards are recommended to be used on any terrain depending on the kind you are using.
Start your journey without any fear of being fallen, the compatible and strong wheels of your hoverboards will support you and will balance your journey while riding.
Maintenance of hoverboards' wheels
Maintenance of hoverboard wheels is important to get going smoothly. Wheels are the most important part of the hoverboards. In most the hoverboards, self-balancing and self-control features are incorporated which certainly works well only when the wheels are properly aligned. So, to ride smoothly using your hoverboard, you should bear in mind the following key aspects:
Always check the compatibility of wheels with the hoverboard if you are buying a new one.
Get the wheel-alignment after 3-4 months but if you are using your hoverboard on rough terrain and frequently, you should get it aligned before 3 months at least.
Always check the tires before starting your journey. In case the wheels are loose, you should get them tightened before going out for a ride.
Don't use 6.5 inches wheel hoverboard on rough terrain. It can damage the smooth working of a hoverboard and will also reduce the lifetime of a hoverboard in all. Also, if you want to ride on your hoverboard on rough terrain, you should buy a hoverboard with compatible 8.5 inches wheels. These wheels are good to go on rough and rocky surfaces without any failure of machinery.
Hoverboards are considered to be the most affordable and most common personal transportation means that are becoming popular among people, these days. They are available in so many varieties and can be bought easily, i-e. online or through physical stores. You must bear in mind to check the compatibility of tires, and other body parts with the hoverboard model that you are going to purchase.
The most crucial task is to sustain the usage of hoverboards. You must use the hoverboards carefully so that their body parts stay in a stable position. But in case your hoverboard gets stuck in some machinery failure like loss of wheel self-balancing ability, screw loose of wheels, and improper working of LED lights, etc. then you must get it checked from some expert. But if you don't have much time or money to spend at the mechanic, you can fix these issues easily at home.
This article has thrown light on fixing the issue of loose wheel screws. You can tight the wheel screws easily by taking only 15-20 minutes. This will give you the satisfaction with work and also, your money will be saved.
Related Links:
1.https://en.wikipedia.org/wiki/Hoverboard/ By wikipedia
2.https://en.wikipedia.org/wiki/Self-balancing_scooter/ by Wikipedia
3.https://www.quora.com/How-do-you-fix-a-loose-lug-nut-on-a-car/ By Quora
4.https://www.youtube.com/watch?v=w9VZ2GXAE3M
5.https://www.streetsaw.com/pages/one-wheel-not-working-on-hoverboard
6.https://www.streetsaw.com/pages/hoverboard-wheel-squeaking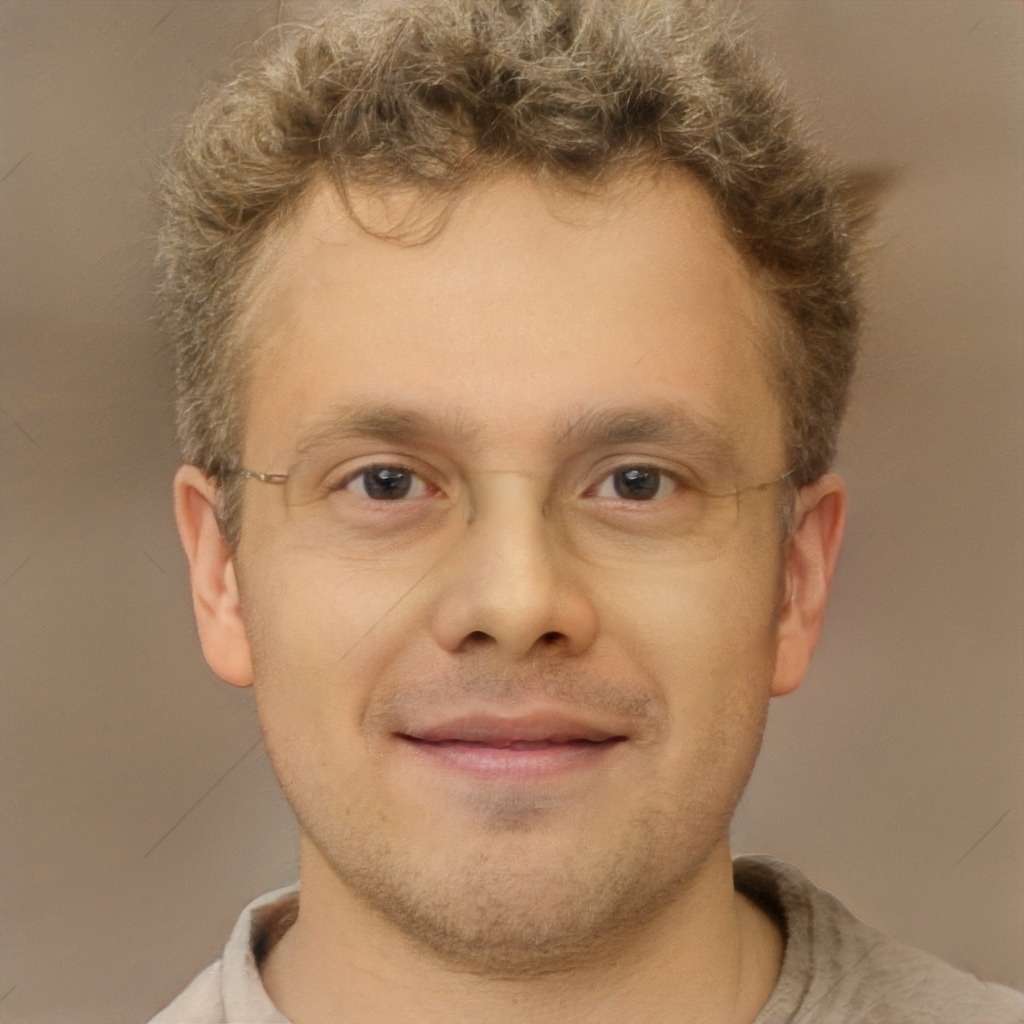 I'm the founder of HoverboardsGuide.com, a comprehensive website dedicated to electric scooters and hoverboards. With a deep-rooted passion for electric gadgets, I've accumulated extensive experience in this field. I aim to assist users in selecting the best gadgets and providing reliable guidance.
I've tested and reviewed numerous models, gaining in-depth knowledge about their features, performance, and overall quality. Feel free to reach out to me with any queries, as I'm dedicated to addressing your concerns promptly. Join me on this exciting journey of exploring the world of electric rides and making informed decisions