Are you in search of a convenient and eco-friendly mode of transportation? Look no further than electric folding scooters for adults. These sleek and compact vehicles offer a perfect combination of portability and functionality, making them ideal for urban commutes and leisurely rides. In this article, we will explore the benefits of electric folding scooters, factors to consider when choosing one, and present a curated list of the top models available in the market. Whether you're a daily commuter or an adventure enthusiast, these electric folding scooters are sure to meet your needs.
Introduction
In recent years, electric folding scooters have gained significant popularity among adults due to their versatility and practicality. These scooters are designed to be lightweight, foldable, and easy to carry, making them suitable for individuals with limited storage space or those who frequently travel. Additionally, they offer a fun and eco-friendly alternative to traditional transportation methods. Let's delve deeper into the advantages of electric folding scooters.
The Hurtle Folding Electric Scooter for Adults is a commuter-friendly vehicle, with a powerful 500W 36V brushless motor, 10″ honeycomb tires, and a top speed of 19 MPH. It features E-ABS front drum and rear disc brakes for added safety, and can support riders up to 330 lbs. Additionally, the scooter can be controlled through an app, adding an extra layer of convenience.
Key Features
First, there were some that were self-propelled, then some that made use of gas and so on. Since then, there has been new developments and innovations to make these scooters better and more socially acceptable.
Now, here we are today with electric folding scooters! Who could have imagined in the late 90's (where only those who couldn't afford cars used scooters as their primary source of transportation) that there was ever going to be an invention like foldable scooters?
Well, now we have them and they are used by all class of people because in the twinkle of an eye you can remove them from your back pack and enjoy your ride to your destination.
Without further ado, in this article, I would be reviewing with you the best 7 electric folding scooters for adults. Please read on!
Reviews of the Best 7 Elec

tric Scooters for Adults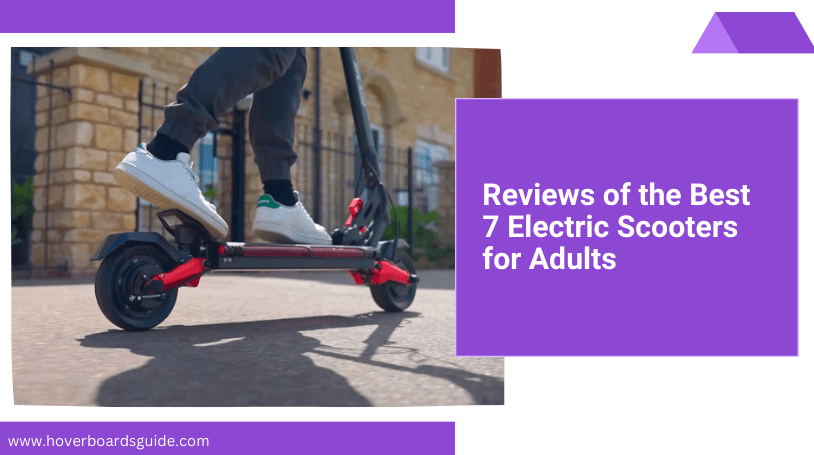 1. Gotrax XR Ultra Electric Folding Scooter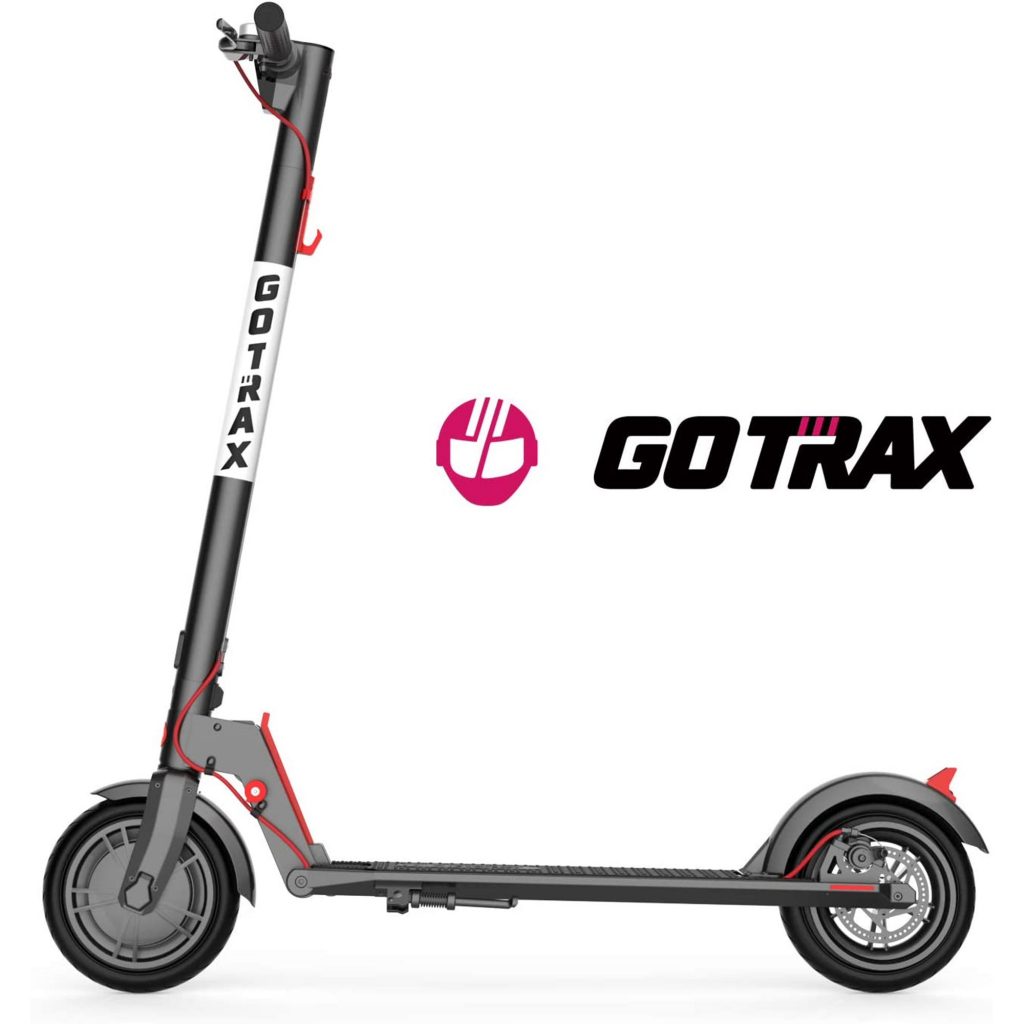 Experience the convenience of electric transportation with the Gotrax XR Ultra Electric Folding Scooter. Designed for commuters and adventure-seekers, this electric scooter offers a perfect balance of power, portability, and versatility. Whether you're navigating busy city streets or exploring new destinations, this folding scooter will revolutionize your daily commute and expand your horizons.
.
It can easily ride through 15 degrees' steep hills with a maximum speed of 15.5 meters per hour. The battery is from the popular LG brand with a capacity of 7.0AH, the intellectual battery management operation prolongs the battery life and allows you maximum utilization.
The primary features of this electric scooter are surprisingly good for its price. It uses a 300W quiet motor, with an anti-lock and disc braking brake system. What this means is that the breaking system keeps your scooter strongly attached to the ground when your brake is applied.
So, it doesn't move even when it is on slippery grounds. This feature protects you from hazards especially when you are on high speeds.
To aid your satisfaction with durability, comfort and beauty, this folding electric scooter is made with aluminum material, pneumatic 8.5 inches tires in both front and rear wheels, a LED display that shows battery life, current speed, headlight amongst others. You don't have to panic if you have to ride at night with this scooter because its headlight can cover a 25 feet radiation distance.
Though it isn't all that perfect, I don't see why it can't be rated among the best electric folding scooter for adults.
Key Features
8.5 degrees' headlight irradiation
LCD display
Anti-lock braking system
7.0AH battery 
Prolonged battery life
Weight capacity of 220lbs
Shock absorbing tires
Very portable
2. Gotrax XR Elite Electric Folding Scooter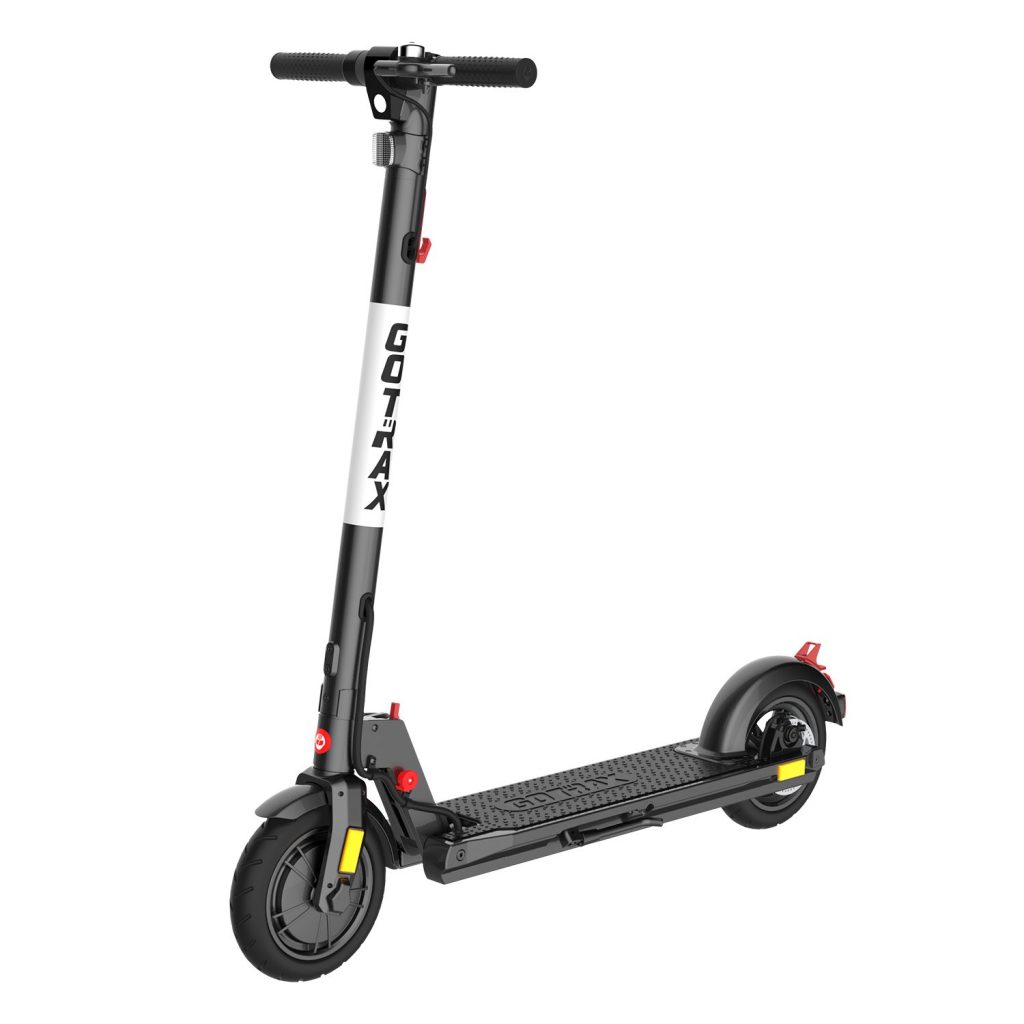 Here's another beauty from the beloved Gotrax company. The scooter looks quite simple but is designed with some new improved technologies. The Gotrax electric scooter uses a 300W motor that enhances its speed to up to 15.5 meters per hour.
To be able to meet up that distance requirement, it means it must have a durable battery. Indeed, this elite scooter has a 280.8Wh battery capacity with over and under charging protection, short and open circuit protection, over-current protection and temperature resistance. As long as it is charged, there definitely is no reason it won't go that 18 miles' distance.
The wheel size is about 8.5 inches and features a quick responsive dual braking system for both front and rear wheels. With these air-filled shock absorbing wheels, you can comfortably ride through rough and bumpy roads.
Ride like a king on this 6.6 inches wide and 28.3 inches long scooter deck that gives your both feet comfortability and stability. It doesn't stop there, the big soft anti-slip pedals allow you to relax even more, especially when you are on long commutes.
This electric folding scooter is a must have for all commuters. It is super easy to move about with its one-step folding system plus a Red safety button that avoids the handle from bending while scooting.
The user friendly LCD display shows you your current speed and battery life.
More advanced than the Gotrax XR Ultra scooter, this scooters' headlight helps you see more clearly at night. To avoid being hit from behind it comes with a taillight that allows other vehicles coming behind you to see you. So, no need to worry about night ridings.
There are different designs for this model, this one however, is made with aluminum material and finished in black color
Key Features
Head and taillights
ABS
LED display
15 degrees' hill climbing
Light reflectors
Super speed
Clearer visibility at night
Long-lasting battery
Very portable
Read Other Posts:
3. Segway Ninebot Electric Scooter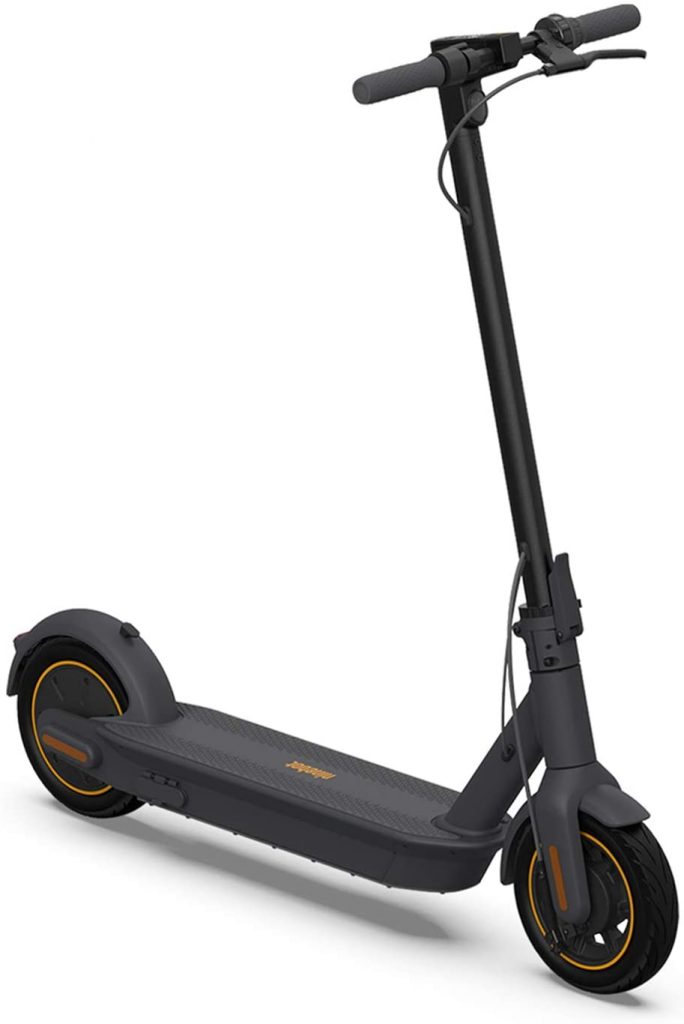 The Segway Ninebot machine is one of the best electric scooter for adults. It is built with 2 motors of 400W capacity reaching a maximum speed of 12.5mph.
The scooter is designed to self-maximize the use of the battery and features a knee control bar that allows you to control the steering and lift it easily. It is very sturdy and made with high quality materials.
If you are a learner in the riding game, the high intelligence system of this scooter adjusts itself to learners speed and help you through the phases of learning.
This Ninebot scooter is the definition of classy! With the Segway Ninebot App downloaded on your phone, you can control the activities of the scooter. The app also features anti-theft function, speed limit adjustment, adjustable light, battery status monitoring and lots more! Trust me, there are a bunch of benefits to get from this scooter
If you don't feel like carrying it, with the remote control, you could just activate the follow mode and have it follow you around.
It comes with large 11 inches' pneumatic tire that gives an optimum comfortability and reduced vibrations and shakings even on rough and bumpy roads.
This scooter can cover as much as 22 miles and accommodate about 220lbs weight. It is as good as owning a personal robot because it does almost everything by itself.
It is very convenient to use and light to carry. It features a one turn folding mechanism as well.
Cruise and go on rough high hills with this scooter without encountering a single problem. It is designed with the capacity to climb slopes of about 15 degrees. You would agree with me that this Ninebot scooter is worth the price.
If you need something as classy as this, this is the most recommended folding electric scooter for you.
Maintaining this beauty is quite easy as it's intelligent management feature is able to identify when there's need for any upgrade and fixes itself immediately.
Key Features
Intelligent BMS
Remote control
App management
Compact and sturdy
15 degrees' hill climbing
Lightweight
Beautiful
Easy to use
Easy maintenance
Durable batteries
Only has an electronic brake
4. VIRO Electric Foldable Scooter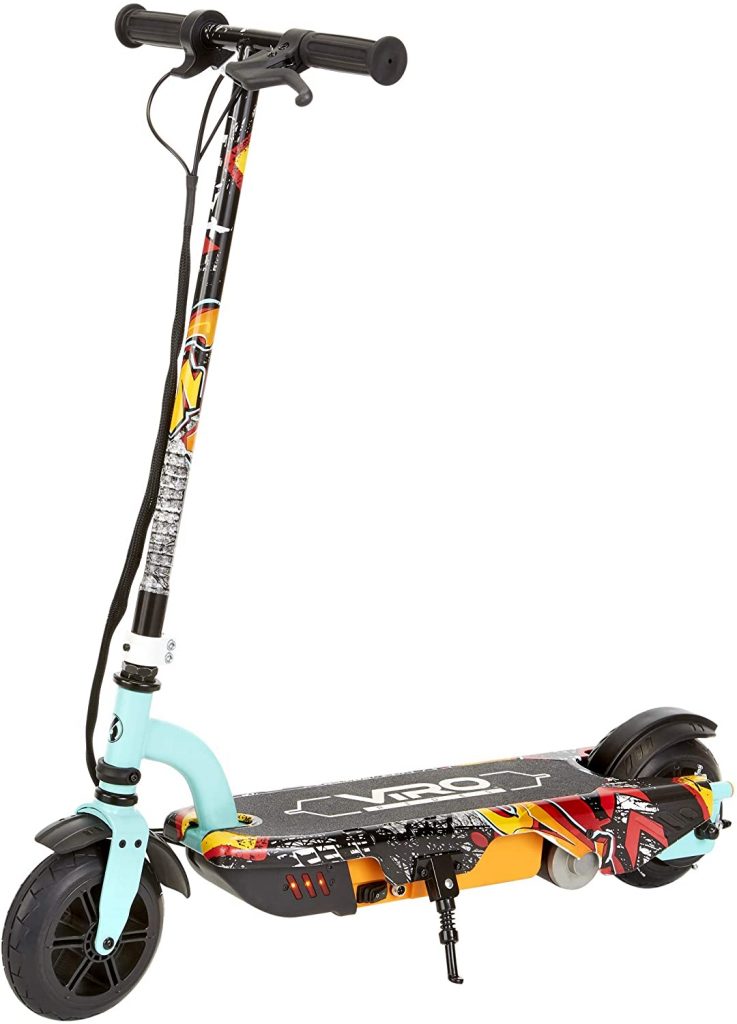 vIf you're considering a scooter that is within a low budget and can as much as take you to your destination and back, this VIRO electric foldable scooter is the best for you! to control the steering and lift it easily. It is very sturdy and made with high quality materials.The VIRO ride amazingly, for its price can roll for as much as 10 MPH, with averagely 40 minutes run time. Within this 40 minutes, you can cover up to 6 miles, depending on the speed you're moving with.
Most of the time, ordinary scooters make use of leg brakes but this electric foldable scooter features a hand activated rear break which gives you total control and halt once applied. To control the speed of the scooter while riding, it has a thumb throttle just on the right hand corner of the handlebar.
While on this ride, you cannot go unspotted because the design of this scooter makes it really attractive and attention-drawing. So, be prepared to earn yourself the most beautiful any day you rock the VIRO scooter.
Importantly, this scooters' motor and chain drive are very enclosed to keep your fingers safe just in case. The electrical parts are covered and neatly dressed in order to protect them from dirt or quick damages.
It is very safe to ride this scooter at night because, it comes with LED lights that makes you visible. In addition, the wheel is made with quality polyurethane material.
Though this foldable scooter may seem perfect for its price, like every other thing you buy, it has its down sides. For instance, the braking style is rear breaking, the significance of this is that you may not be able to get immediate brake effect especially when you're on high speeds. Another minus for this VIRO scooter is that to start it, you have to push! That seems more like an old school fashion to me.
Key Features
LED lights
Rear braking style
Hand controlled brakes
Protected electrical parts
One turn folding
Polyurethane wheel material
Inexpensive
Beautiful design
Follow come charger
Easy to maintain
The multicolor design may turn people off
Push to start
5. Razor Power Core Electric Folding Scooter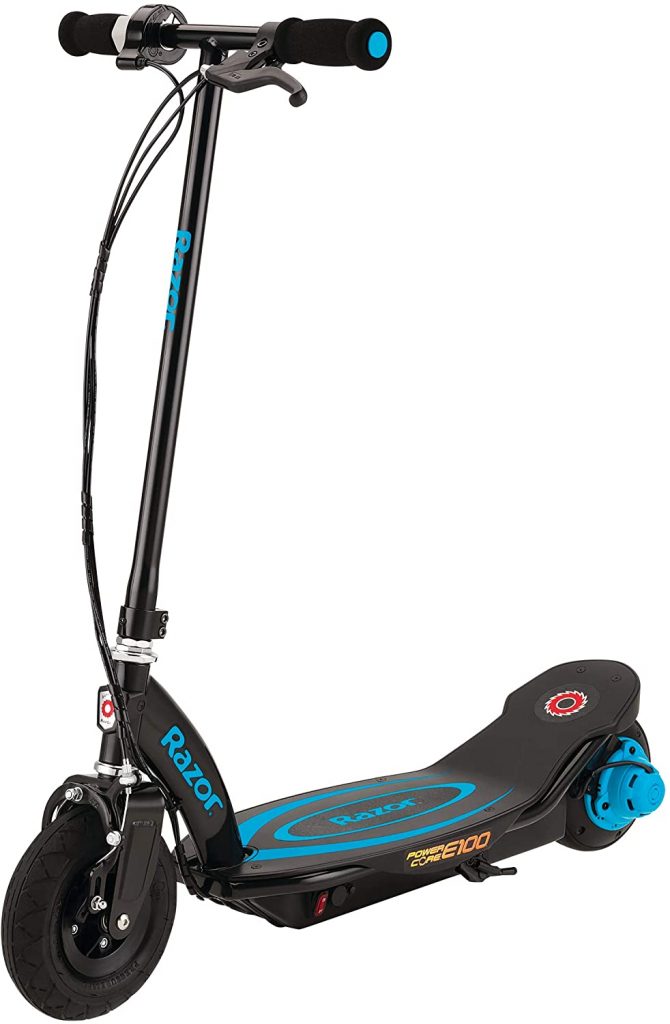 The intelligent Razor power core technology optimizes the use of a 90W, high-torque hub motor. The kick-to-start feature of this motor and airless rear tire gives you a smooth and comfortable ride all the way.
With just the press of the throttle, you are good to go any time any day! It is also equipped with an electroluminescent wire on the deck and about 6 LEDs below the deck. These designs, asides their aesthetic function, make riding at night easier as it lights up your way and allows other road users to see you well enough.
There are no alignments, belts or chains to oil, grease or monitor. Hence, it is safe to say this scooter is very easy to use and requires little or no maintenance! All you need do is charge its rechargeable 12V lead battery. The sealed battery gives room for an extended use of 60 minutes at a stretch. However, if you use it for only a few minutes, you don't have to charge it immediately. This is to prevent overcharging and prolong the battery life.
Why not turn that 50 minutes' walk to your work a cruise with this electric glow scooter and speed up to 10mph (equivalent to 16 kilometers per hour) Save yourself the stress and add more spice to your commute!
The Razor Electric Folding scooter features an anti-rust all steel frame and fork for maximum durability and longevity. The entire item weighs 9.82 kilograms and uses the front braking system. With this braking system you are ensured total and immediate control even when you're on high speed.
Key Features
Hand operated front braking
12V lead battery
Deck and bottom lightening
Lightweight
Easy maintenance
All round visibility
Flat free tire
Speed up to 16 kilometers in an hour
Quick exhausting battery
Kick-to-start feature
6. Razor E200 Electric Folding Scooter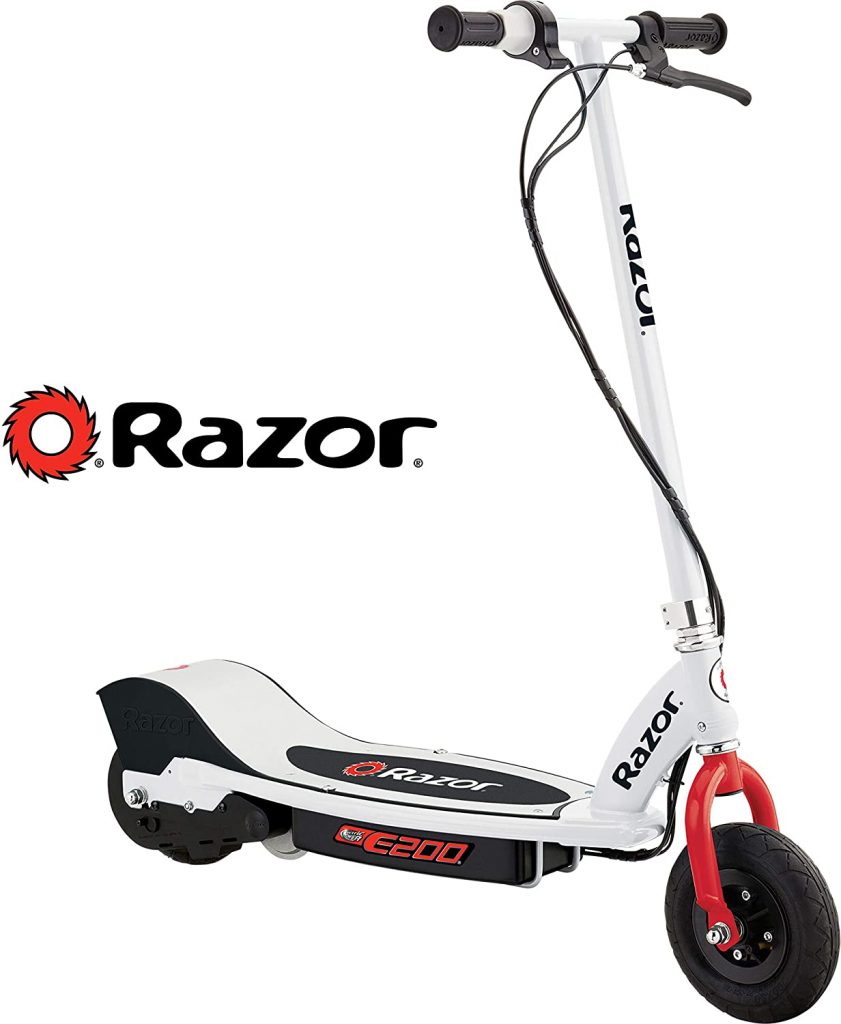 The easy-to-ride, easy to use E200 electric scooter is one that fits any commuter! It is made with top notch quality materials which make it durable and offers a free and comfortable ride for its users.
It features a rear braking system, fair enough for its' speed limit. The deck and frame is big enough to size large people.
The E200 machine is powered with 200 W, chain driven motor, has a high torque and single speed. With these qualities it is safe to say that this electric scooter isn't just designed for adults but for bigger weight individuals. This makes it part of the best electric scooters.
This E200 is advertised to have a maximum speed capacity of 12 mph for up to 40 minutes of continuous usage. However, in reality it only goes as far as 9-10 mph for about 35 minutes of continuous usage.
The battery is a 24V lead-acid one that takes a few hours to fully charge.
The durable 8 inches' pneumatic tire has shock absorbing property and gives you a smooth and bumpy ride even in rough terrains.
The entire weight of this Razor E200 scooter is light enough for any adult to lift about conveniently without much stress.
Accompanying the scooter from the manufacturer is the needed battery and charger.
Enjoy a smooth and cozy ride with this hand operated rear brake system that gives you optimum control of your speed even when you are coming down the hill.
The frame is designed simply but with durable genuine aluminum and finished in red, black and white colors.
Key Features
Rear braking system
8 inches' pneumatic tire
High weight capacity
Hand controlled brake
High speed
Optimum balance
Light weight
Ease of use and maintenance
Weight capacity of 154lbs
Short run time
High speed
Optimum balance
Light weight
Ease of use and maintenance
Weight capacity of 154lbs
7. UberScoot Electric Folding Scooter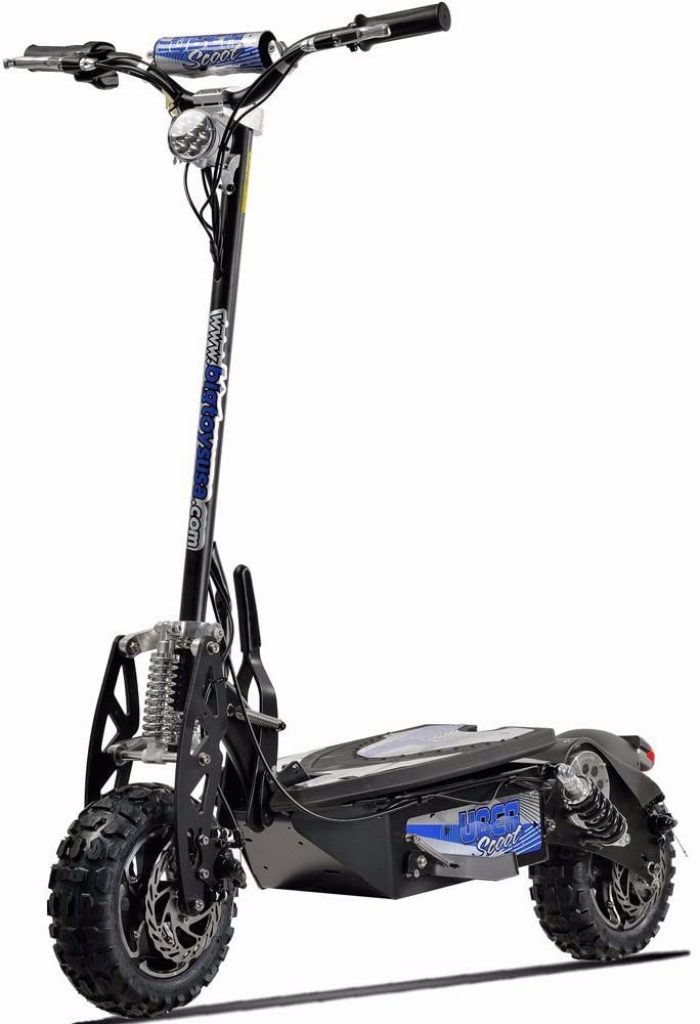 The never disappointing UberScoot Electric Folding Scooter is a must have for every commuter. In fact, it is the most sought after folding feature because of its jaw opening features.
The UberScoot scooter features a big 11-inch pneumatic knobby tire suitable for any kind of road, whether smooth or bumpy. Enjoy yourself on this ride with its key ignition start feature, quick release seat and a maximum speed of 30mph. However, to ride at such speed, you must disconnect the limit wir
With the 500W motor powered by 48V you can conveniently climb any hill, irrespective of how rocky or rough it is.
One important feature that would interest you about this scooter is that it is designed to help you save some money. It doesn't literally have a safe hole for you to hide money in it, but it saves the amount of money you spend on electricity bills. The UberScoot scooter has an economy button which when activated, decreases acceleration and top speed in order to conserve the battery life for longer rides.
Even if you don't have long rides to take, you could use this feature to your advantage by activating the button and using it like that on a regular basis. That way, you don't have to charge it all the time!
The entire size of this electric folding scooter is 49 inches' length, 25 inches' width and 43 inches high. The weight is 117lbs which makes it perfect and convenient to carry about. It can carry as much as 265lbs. It is indeed one of the best electric folding scooter for adults.
Though it takes about 6-8 hours to fully charge this scooter, it can last you days without charging. The drive system makes use of chain and it features front and rear braking system. The braking system is hand operated and ensures total halt once it is applied even on the maximum speed.
The scooter is advertised to cover as much as 12 miles however, it depends on the weight on it. The higher the weight, the shorter the distance it would cover.
Safely ride on this scooter without being terrified about being hit at the back or you hitting someone as it comes with both front and rear lights.
With the jaw opening features of this scooter, I don't expect you to still be hesitating on whether to get it or not. It is the best electric folding scooter you can get for this price.
Key Features
Economy mode button
Four SLA batteries
Pneumatic Knobby tires
Front and rear braking system
15 degrees' hill climbing
Quick release seat
Key ignition start
Weight capacity above 260
Perfect for night rides
Long lasting batteries
6-8 hours charging period
Guide to Buying an Electric Folding Scooter
The ever increasing demand on electric scooters today, has opened the mind of many companies to include it in their products and trust me, at this moment many more companies are coming up.
This situation however, leaves you, the buyer at a more perplexed state as to which brand can be trusted, which model is more durable and affordable and many more questions rising in your mind. Nonetheless, if you're reading this article, you can now relax and read on as I share with you the most important factors to look out for before placing the order for your electric scooter.
Speed
You may find scooters that have up to 35mph racing speed, however, if you need one to help you get past the traffic and get you to your office on time, you may need one with an average speed. The average speed allows you slalom round cars and provide the shortest cuts to your destination. If you decide to get one that has high speed levels, apart from the fact that they are more expensive, you may not be able to reach that speed potential after all.
Battery Capacity
Basically, the battery capacity determines the range that your electric scooter would cover. If the purpose for getting your scooter is for long travels or distances, it would be wise to go for a scooter that has a bigger battery. On the other hand, if your commute is just within a short range, I would advise you to choose one that has a smaller battery and save yourself some extra dollars. However, you must know that the weight, terrain speed and other factors affect the life of the battery.
Comfortability
I don't see any reason why you should get an electric folding scooter that would bring you more stress than comfort. For your comfort, you may decide if you want one that has a quick release sit or one that you have to stand on throughout. You should also get one that has a shock absorbing tire. This would limit the shaking and vibrations that get to you while riding on rough terrains.
Weight
In this review, I am focusing on electric foldable scooters. This means that you should be able to carry them conveniently with you always. Imagine riding a scooter that cannot conveniently accommodate your feet or that is too heavy for you to handle. All these factors must be put into consideration before choosing the best electric folding scooter for you.
Budget
Everyone has an eye for good things and wishes to get them. The only difference is who has the financial capability to actually get what they want. Sometimes, you may have to compromise one thing for the other. Nonetheless, you can still get an electric folding scooter within your budget as long as you factor out the most important features you need in them. For a low budget, I would recommend one that uses no chains or alignments. They are quite affordable and require little or no maintenance.
Tips to Maintaining Your Electric Folding Scooter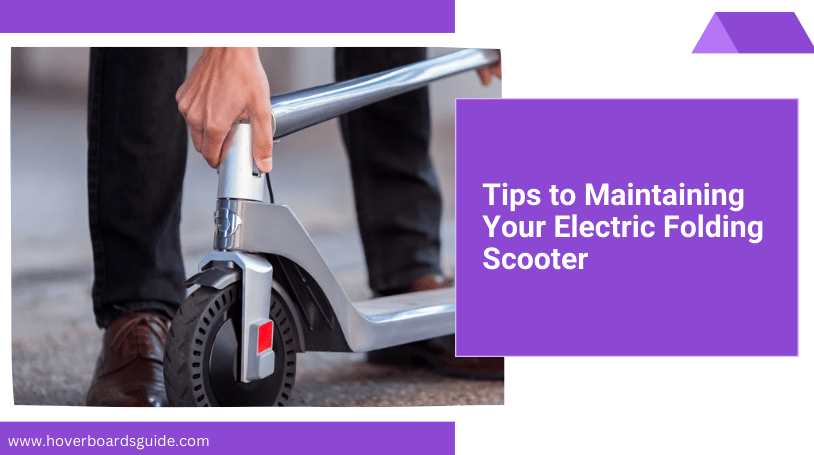 After compromising those nights with pizzas to save up to getting these electric folding scooters, I'm sure you wouldn't want to use them only for a few months then dump somewhere.
Though these scooters are designed to last through tough conditions, its' longevity still depends on how you use and maintain them.
To help increase the life time of your scooters, below are some tips that you may find helpful.
1.Check the pressure of the tire before use:
This may seem like a lot of stress especially when you are late and just want to quickly arrive at your destination. However, checking your tire pressure might just save you some extra delay because when the tire goes flat, steering the scooter might be stressful and difficult which may in turn slow you down. As soon as you notice that the tire needs to be pumped, do it immediately.
2. Charge the battery often:
Most times, when you see some dumped scooters at the corner of the house, it's the battery that had an issue. To avoid spending over a hundred dollars on getting a new battery, you should charge it within few days or after every use. Do not allow it to get low before you charge it because the more it gets low before charge, the closer it is to completing its life cycle.
3.Always lubricate all joints and parts:
These scooters are made with metals or aluminum, hence, they are more prone to rust or becoming stiff especially if you don't use them often. Therefore, to make maneuvering easier for you while riding, you must keep the parts lubricated at all times.
4.Check the cables, brakes and other parts for wears and tears:
As with all other appliances, over time, they wear and tear. The worst part of it is that they could stop working in the most embarrassing moments and places. Imagine you're going on a date during the weekend and your scooter suddenly stops working on the road. What an embarrassing situation! Now to avoid such things, you have to check the cables and chains weekly or monthly so that if there is anything that needs to be fixed, you would get it done in time.
The brakes are like the heart of any vehicle. If you want to guarantee to an extent your safety on the road, you have to ensure your brakes are in good condition! Inspect the rotors, brake pads and discs for wear and tears and fix any faults to avoid impending danger.
5. Schedule a regular inspection with professionals:
If your scooter is your major tool for transporting, then you would need a more professional touch to service it often according to your schedule. As for me, I would recommend a bi-annual checkup. This would help you quickly identify and tackle any impending problems.
6. Follow the user's manual: 
Though these tips that I have shared with you are the basic tips for maintaining any scooter. It would be helpful to follow the maintenance guide that has been prepared by the manufacturer. These tips would be more specific to your scooter and may address specific problems common to the brand or model you purchased.
Conclusion

The importance of scooters, precisely electric folding scooters cannot be over emphasized in this our ever increasing populated world.

With this review of the best electric folding scooters for adults, the guide to buying yours and the tips to maintaining one, I'm certain that you have gained one or two lessons and if you're yet to get yours, you have a bank of information to help you chose the best.
Related Links: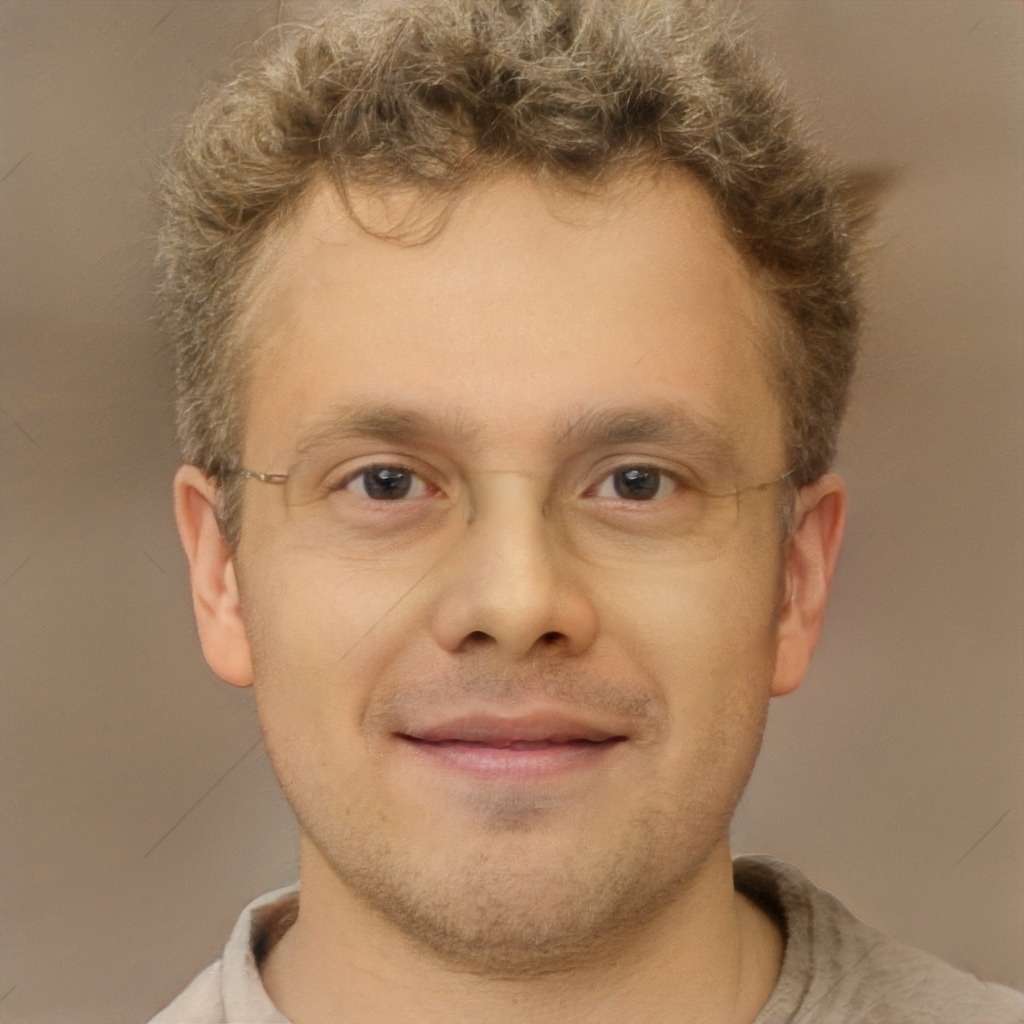 I'm the founder of HoverboardsGuide.com, a comprehensive website dedicated to electric scooters and hoverboards. With a deep-rooted passion for electric gadgets, I've accumulated extensive experience in this field. I aim to assist users in selecting the best gadgets and providing reliable guidance.
I've tested and reviewed numerous models, gaining in-depth knowledge about their features, performance, and overall quality. Feel free to reach out to me with any queries, as I'm dedicated to addressing your concerns promptly. Join me on this exciting journey of exploring the world of electric rides and making informed decisions