MegaWheels is a renowned name among the makers of self-balancing scooters or hoverboards that are none other than the exception. If you are looking for a playful transportation gadget under $200, then MegaWheel self-balancing hoverboards will meet your expectations.
The manufacturer uses advanced technology and strict quality control, ensuring reliability and excellent performance that can compete with many expensive models. This hoverboard features several advanced specs that differentiate it from the rest of ordinary models.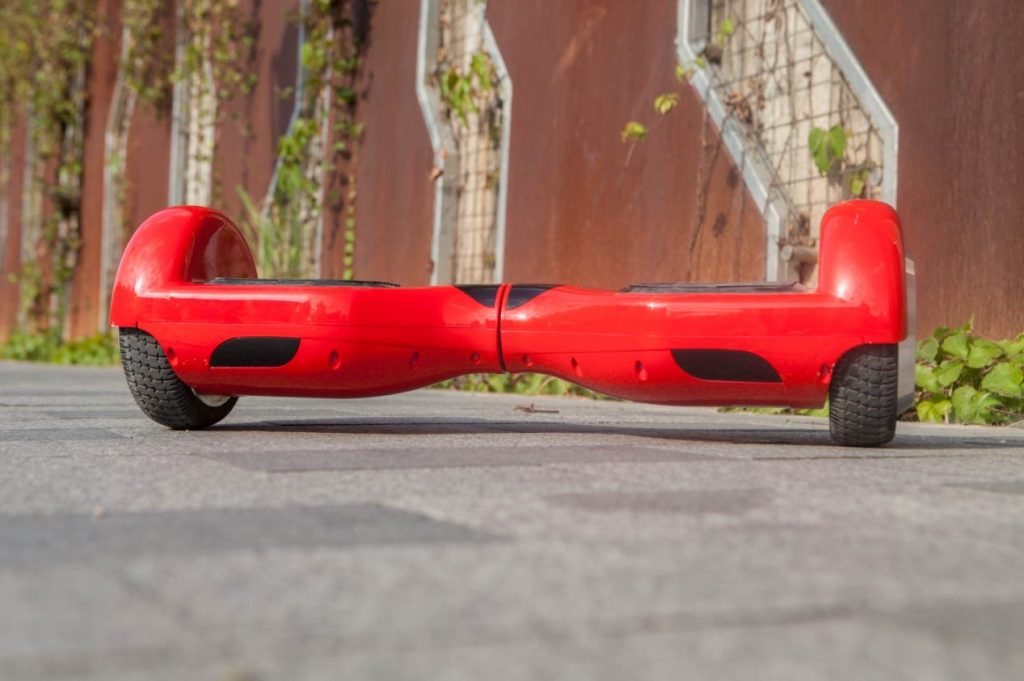 If you are looking for a high-speed all-terrain balancing scooter, then MegaWheel Self-balancing hoverboard may not do them justice, but still, it proves to be a considerable choice for novice users at a low price. So, let's dig into the features more to help you make an informed buying decision
Specifications
Wheel Size: 5 inches
Motor Power:2 x 250Watts
Max Speed:10km/h
Climbing Gradient:15 degrees
Max Load weight: 220 Lbs
Battery Capacity4000mAh Li-Battery
Net Weight12kg
Charging Time90-120 mins
Dimensions58*17*18cm
Bluetooth & Built-in speakers
You will surely be impressed by the value it offers at a very reasonable price, along with considerable performance.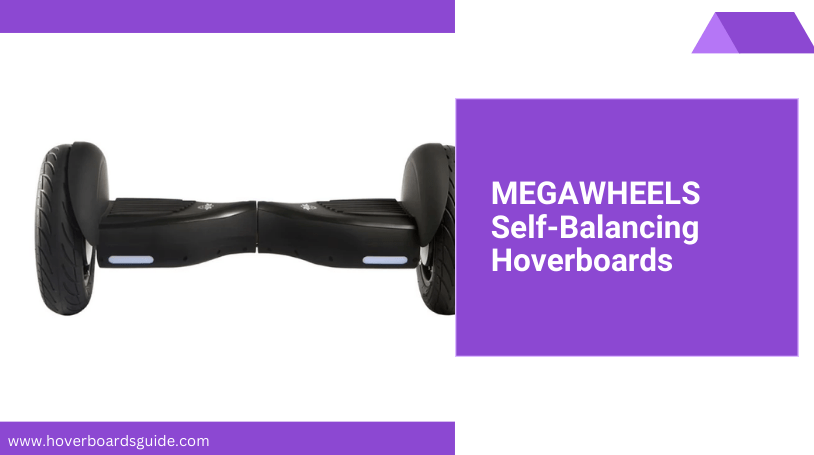 Features
MegaWheels self-balancing scooter offers several remarkable features adding great value to this small but sturdy hoverboard. This entry-level hoverboard is made to keep your safety as a priority so that you may be able to enjoy your ride along with traction and stability. So, scroll down and decide whether it works or not.
Stylish Design
MegaWheel self-balancing hoverboard features an excellent design that comes in stunning color options. You can choose the color according to your preference. It is equipped with spectacular LED lights that make it look exquisite and add convenience to riding in the dark. The design is backed by a sturdy build that makes it a suitable choice for beginners and intermediate-level users.
Eco-Friendly
MegaWheel self-balancing hoverboard is made to deliver eco-friendly operations. It is made under strict compliance and quality control standards to keeps you as well as the environment safe.
Remarkable Functionality
This mid-price hoverboard ensures excellent functionality. The makers make sure that it may deliver competitive performance featuring two 250 Watt motors offering smooth operations and a brushless design that ensures quiet operations and less friction.
Speed
Speed is something hoverboard lovers emphasize when they look for a suitable specification. I would not say that it offers exceptional speed, but as far as the price is concerned, it offers a considerable speediness that separates it from other low-priced models. You can enjoy riding the scooter at the maximum speed of 10km/hr.
Reasonable Weight Capacity
The reasonable self-balancing hoverboards can accommodate weights up to 220 lbs, and so does the MegaWheel self-balancing scooter. It is suitable for most of users having different builds and weights.
User-Friendly
This hoverboard is made to deliver incredible comfort and convenience combined with an electrifying performance. You can master the art of riding just in a few minutes because it is extremely easy to use. That is why it is one of the most popular models among the novice riders. The self-balancing mechanism is easily understandable, offering a hassle-free ride on the go.
Provides Guaranteed Safety
The self-balancing hoverboard is tested and certified under UL 2272 standards, so don't worry if you are conscious about your kid's safety because all of its electrical systems are safe and secure. This device is designed to keep your safety in mind so that you may not encounter any potential accident or severe injury. It is equally suitable for adults as well as kids who love to ride but afraid of accidents.
Sturdy Tires
MegaWheels hoverboard is equipped with 6.5-inch thick anti-skid tires that are made up of high-quality material. These hard vacuum tires are textured and offer stability and traction on all terrains, whether you are rolling over a smooth road or any non-paved surface. The tires are suitable and safe for indoor as well as outdoor use. Take it to the picnic and boast before your friends or go to the nearby super-mart with this sturdy hoverboard because it won't let you down for sure.
Bluetooth is an advanced feature that excites most young users. MegaWheel hoverboard is also equipped with this super-convenient feature that can connect you to a smartphone or any other smart device. You can listen to your favorite songs and control your speed and other remote functions while riding this exciting e-scooter through Bluetooth connectivity.
MegaWheel hoverboard is equipped with a powerful lithium-ion battery that takes about two to three hours to charge. The TWO1's 440mAh battery is powerful yet safe. It has been tested by several standards and also earned UL2272 certification.
Other Features
There are several other features that make the board competitive enough to grab your attention. It is equipped with an incredible built-in music player with a BT speaker. You can easily connect your phone with the player and enjoy your favorite music on the go.
Read Our Reviews:
What is in the Box
The box contains one electric self-balancing scooter, one charger pack to assist in charging, one sturdy carrying bag so you can use the scooter anywhere, and remote control to make settings. The box also has the MegaWheels Hoverboard user manual, where you can get all the necessary information about setting up and getting the device started.
1: MegaWheels Hoverboard Price
This amazing hoverboard costs you relatively less than the other hoverboards with such features. It comes under $200, which is an affordable price for most of hoverboard enthusiasts. You can buy this board for your kids on their birthdays, Christmas, or any festival at your budgeted price easily. The board offers much more than the price, and we assure you that your kids will love this perfect gift.
Comes under an affordable price range
Considerable speed and range
Stunning design with illuminating LEDs
A powerful brushless motor that offers silent operations
Equipped with the footpads for a comfortable riding experience
High-end self-balancing mechanism
All-terrain anti-skid wheels and base
Best for outdoor as well as indoor purposes.
Suitable for adults as well as kids
Waterproof and fireproof
Batteries prevent overcharging and overheating.
This hoverboard is not waterproof
It takes enough time to charge
The speed is too slow for some users
Some Customer Reviews and Criticism
Customer reviews are always important when you are going to make an investment in a device you a not completely familiar with. So, it is a fairly good idea to check out the reviews on Amazon or some other websites to get to know more about this small power-packed vehicle so that you may make a buying decision confidently.
Jason Says,
''Bought this for my nephew's birthday, and it arrived in 4 days, faster than I expected.He took some practice at first, but soon he could ride around. We tried it too, lots of fun, very smooth & quiet.
He has had this for about 20 days, and he rides every day after school for an hour.No problem till now, very good product, my nephew loved this gift!''
While Paula says,
''Way above expectations arrived on time, brilliant hoverboard my son is very happy with it, he loves the key fob, and able to contact to blue tooth.''
Karl Says
''I had an issue and customer service were available to help me even on Christmas day, I understand sometimes there are issues with products and that understandable ,it's the customer services afterwards that matters and megawheels customer service were great and together we solved the issue, very happy to deal with them..my son loves the hoverboard so much he won't let me on it?'
You can also look at more reviews by searching over the internet where you will get a better idea about each and every aspect of this hoverboard. While writing this review, we did not only try the device personally but also went through plenty of reviews. Most of the reviews were good and claimed the device to be phenomenal. So, even if you don't find it so, I have done justice to guide you properly, and you will be able to make an appropriate decision.
Frequently Asked Question
How to ride MegaWheels Hover Board?
MegaWheels self-balancing hoverboard is extremely easy to handle. It just takes 5 to 15 minutes on it to learn to hover in the air. It offers a built-in learning mode that has low speed so that you may be able to learn using the board conveniently. If you are an expert, then you can turn the mode off to start riding like a pro. Using this hoverboard is extremely simple because it balances you itself.
How many modes are there in this hoverboard?
This hoverboard is equipped with three modes. The learning mode is for novice users, while the intermediate and expert modes are for higher-level users.
How to adjust the balance for the hoverboard?
Put the hoverboard on every surface and turn it off. Press the power button for a long time. The indicator light will flash five times with a beep. Remove your finger from the power switch, and the light will be on. Now press the button again to turn it off. The balance will be adjusted when you will turn on the power again.
Sometimes one of the wheels does not move while riding. Why?
The board is equipped with four sensors at each side near the wheels. When you touch the sensors, the wheels move. If the person who is riding the board has less weight, then these sensors may not be triggered and able to move the wheels due to low weight.
How do you connect the hoverboard to Bluetooth?
If you want to connect your hoverboard to your mobile phone through Bluetooth, then you will first have to enable your mobile's Bluetooth connectivity. After turning on Bluetooth on your mobile phone, turn your hoverboard on. Go to the setting and check the scanned devices where you will find the newly discovered device. Tap the device and get it connected to the hoverboard in a couple of seconds.
How many hours does the charging last after the full charge?
The answer largely depends upon the type of battery your hoverboard is equipped with. The MegaWheels hoverboard is equipped with a lithium-ion 4400mAh powerful battery that takes about 2-3 hours to charge fully and lasts for 4-6 hours of riding.
What are the dangers of the hoverboard?
The battery hazards are common in the hoverboards because they are usually equipped with Lithium-ion batteries that may overheat, catch fire, or explode. That is why it is important to buy a certified hoverboard that ensures safety while riding.
What is a UL 2272 Certification?
Hoverboards can be a dangerous device. That is why it is banned in several states. Make sure to buy a UL 2272 certified hoverboard because it is tested to ensure safety. It prevents you from several safety hazards like fire and potential accidents etc. This standard tests these scooters in many ways. MegaWheels hoverboards are one of the safest and secure hoverboards with this certification. That is why they are suitable for kids as well.
Final Words
All in all, MegaWheel's self-balancing hoverboard scooter is a rational choice when we look at the features keeping in mind the price perspective. You would not find the better hoverboard under $200 that is equipped with all you really need to hover in the air. With a safe and powerful motor, this scooter is most suitable for the kids as well as adults who want to enjoy their playtime or want to cover small distances to the super-mart, school, and office, etc. Explore the Best Mini Hoverboard For Kids.
Related Links:
1. https://en.wikipedia.org/wiki/Self-balancing_scooter
2. https://en.wikipedia.org/wiki/Hoverboard
4. https://www.quora.com/Which-is-best-hoverboard
5. https://www.quora.com/How-do-hoverboards-work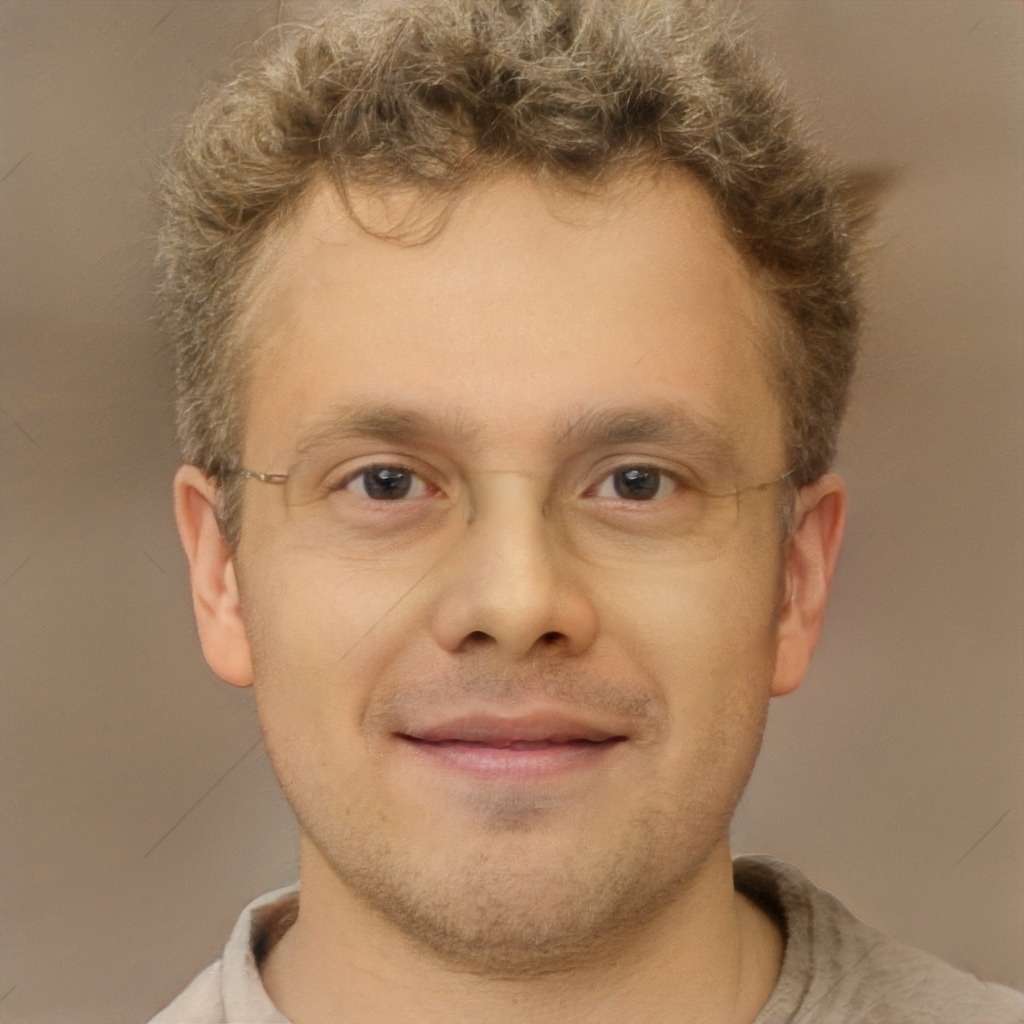 I'm the founder of HoverboardsGuide.com, a comprehensive website dedicated to electric scooters and hoverboards. With a deep-rooted passion for electric gadgets, I've accumulated extensive experience in this field. I aim to assist users in selecting the best gadgets and providing reliable guidance.
I've tested and reviewed numerous models, gaining in-depth knowledge about their features, performance, and overall quality. Feel free to reach out to me with any queries, as I'm dedicated to addressing your concerns promptly. Join me on this exciting journey of exploring the world of electric rides and making informed decisions