The NANROBOT D4+ Electric Scooter is a cutting-edge personal transportation device that has taken the market by storm. With its powerful motor, impressive speed and range, durable build, and advanced safety features, it offers an unparalleled riding experience. This article will delve into the various aspects of the NANROBOT D4+ Electric Scooter, highlighting its key features, benefits, and customer feedback.
Introduction
The NANROBOT D4+ Electric Scooter is revolutionizing the way we commute and travel. It combines innovative technology, top-notch performance, and an ergonomic design to provide riders with an exceptional experience. Whether you're using it for your daily commute or exploring the city, this electric scooter offers a convenient and eco-friendly solution.
Overview of NANROBOT D4+ Electric Scooter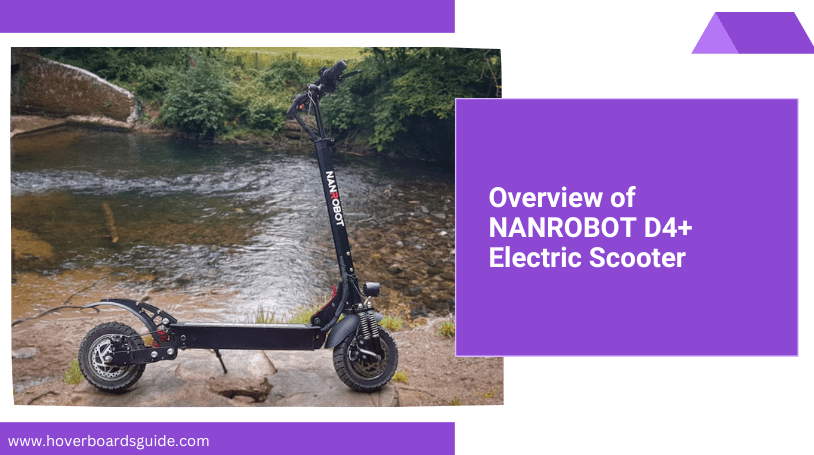 The NANROBOT D4+ Electric Scooter is packed with features that set it apart from its competitors. Its powerful motor, long-lasting battery, durable build, and safety enhancements make it a popular choice among electric scooter enthusiasts. Let's explore these features in more detail.
The NANROBOT D4+ Electric Scooter is a powerful and portable commuting option for adults, with dual shock absorbers and 10-inch tires for a smooth ride. It can reach speeds of up to 40 MPH and travel up to 40 miles on a single charge, and features a double braking system for safety and control.
Key Features
Today we are going to review this sophisticated scooter. In this article, you'll find the elevation of the power and speed, customer service rating, durability, and safety features of this beast.
So, without any more delay lets dive out for an in-depth review of this e scooter.
| | |
| --- | --- |
| Max speed | 30-40 MPH |
| Warranty | 12 months |
| Weight | 59.5 lbs |
| Range | 30-40 miles |
| Motor Power  | 2*1000 watts |
| Max Load | 330 lbs |
| Size | 48" * 44.9" * 22.5" |
| Charging Time | 11- 12 hours |
| Battery | Lithium 52V23A |
| Wheel Size | 10" |
Who Can Use it?
This e-scooter can be used by everyone easily. However, make sure you have the knowledge of how to ride an e-scooter before you ride this one.
E-scooters are like motorcycles. This e-scooter ride like an enduring motorcycle. Thus, it is good if you know how to operate a motorcycle it will help you ride this e-scooter smoothly.
The load capacity id 330 lbs. maximum. If you are bigger than 330 lbs.it's not suitable for you, look for another scooter.
Discovering NANROBOT D4+
If you have purchased the D4+ e-scooter and are ready to ride it. But, you not need to rush. Below are a few important things to know before you use this product.
Make sure you charge it adequately before you ride it. It will come with a 30 to 40% charge and you can check it with a short ride test that you have received in the mint condition.
The disk brakes are very sensitive and if you are going on a speed of 40m/h make sure to use brakes carefully. Never ride it fast unless you get used to the sensitivity of the brake.
The weight of this scooter is 70 lbs, it does not mean you can carry it around. This scooter is best for long-distance trips, not short trips.
Key Features
Long Range
High Speed
Dual Motor
Built-in Damping System
Highly Portable
Emergency Braking System
Built-in Headlights
Range & Speed
The Nanrobot D4+ has excellent range & speed and it's above most of the e-scooters available in the market. You can ride this e-scooter at the speed of 40 miles per/hour, and it is safe for expert rider new riders to need some practice to ride this fast speed e-scooter.
Meanwhile, the 40-mile per/hour range means you can go any distance without any problem with the scooter. The impressive statistics are assisted by the staggering motor of 2000w.
Asa result of this sheer power, this e-scooter is capable to support heavyweights up to 330 pounds, and you can also climb up to hills at an incline of 30 degrees easily.
How to get the most out of this e-scooter
If you want to get the most out of your Nanrobot e-scooter maintain it properly it is essential to make sure your scooter lasts long. Store your scooter in a safe place when you are not using it. Charge the battery after you arrive home from a trip.
The wheels are the most important part that's why you need to replace your e-scooter wheels to bring your scooter in good condition. Replace the wheels at a professional shop to make sure wheels are installed correctly and safe to ride.
Construction
The Nanrobot D4+ is built incredibly sturdy, because of its crazy speed. The frame weight is 70-pound and it is crafted from high-quality aluminum. The frame is very lightweight and durable.
However, this is a lightweight e-scooter but the weight is twice as compared to the average commuter unit. You can easily fold this e-scooter and carry it with you easily at any time anywhere. The design concept makes it very easy to carry with you.
Control
The Nanrobot D4+ can be controlled by an LCD display that is available on the handle. The rider can shift between dual and single-motor power modes (it depends on the desire of the rider to which speed is suitable for him/her).
This e-scooter features a pull brake that is available near to the handle, it will allow the rider to stop this e-scooter seamlessly when needed.
Safety
This e-scooter features huge safety features to make sure you enjoy your commuting safely. The brakes of the Nanrobort D4+ are just awesome and it is the key feature of this scooter. Both back and front brakes are electrically controlled and facilitate the user quickly, helping to stop smoothly.
The tires are pneumatic and effective shock-absorbing technology helps the rider to ride this e-scooter smoothly. The shock absorption function helps the rider to zip around at fast speeds.
The Nanrobot e-scooters feature strong LED taillights, and headlights to give you increased visibility at night.
Customer Services
The NanrobotD4+ comes with a decent warranty. The wheels and frame are protected with a warranty for one year. If you face any error during the first year you can claim the warranty.
Unfortunately, the warranty period is less for the electric components and you can claim a warranty for electric components within 6 months. Electric parts warranty is half as compared to tires and frame.
The company gives you customer support for troubleshooting concerns. If you need any troubleshooting-related support you can call them for support.
Pros
Cons

All-wheel drive
40MPH high speed
45 miles long-range
Solidly built
Built0in LCD
Climbs hills easily
Stylish and sleek design

Too long brake cable
Expensive
How to ride it?
Riding the Nanorobot D4+ electric scooter is not very difficult. However, take some precautions to stay safe during riding. This scooter is not good for beginners.
When riding this scooter first time don't ride it to maximum speed, pace yourself first.
Charge this scooter adequately before using the first time. It will make sure your battery serves you for a long time.
Breaks are very sensitives and you have to learn gradually, the swiftly braking response takes some time to get used to it.
If you are practicing to ride Narobot D4+ must wear safety attire.
Alternative of NANROBOT
This electric scooter is very enticing and attractive for you until you see its price tag. If you need a low-cost and good alternative then the Ninebot ES4 Folding E-scooter is best for you. The motor is quite powerful as Nanrobot; the price is very affordable for anyone. This scooter also has good features packed in the box.
Conclusion
CHECK THE LATEST PRICE ON AMAZON.COM
The NanrobotD4+ electric scooter is an expensive and high-speed scooter. But the features will give you what you pay to buy this e-scooter. Each and everything of this e-scooter has top-notch quality. When you ride this scooter it will give you a feeling that you are riding a mountain bike. Most people are now selling out their electric boards and bicycles to buy this e-scooter. The Nanrobot electric scooter is a new favorite for everyone. You can also check the Are Hoverboards Banned in the UK?
FAQs
Q: Is the NANROBOT D4+ Electric Scooter suitable for beginners?
A: While the D4+ offers impressive performance, it may be more suitable for experienced riders due to its high-speed capabilities.
Q: How long does it take to charge the scooter's battery fully?
A: The charging time for the NANROBOT D4+ Electric Scooter's battery is typically around 6-8 hours.
Related Link: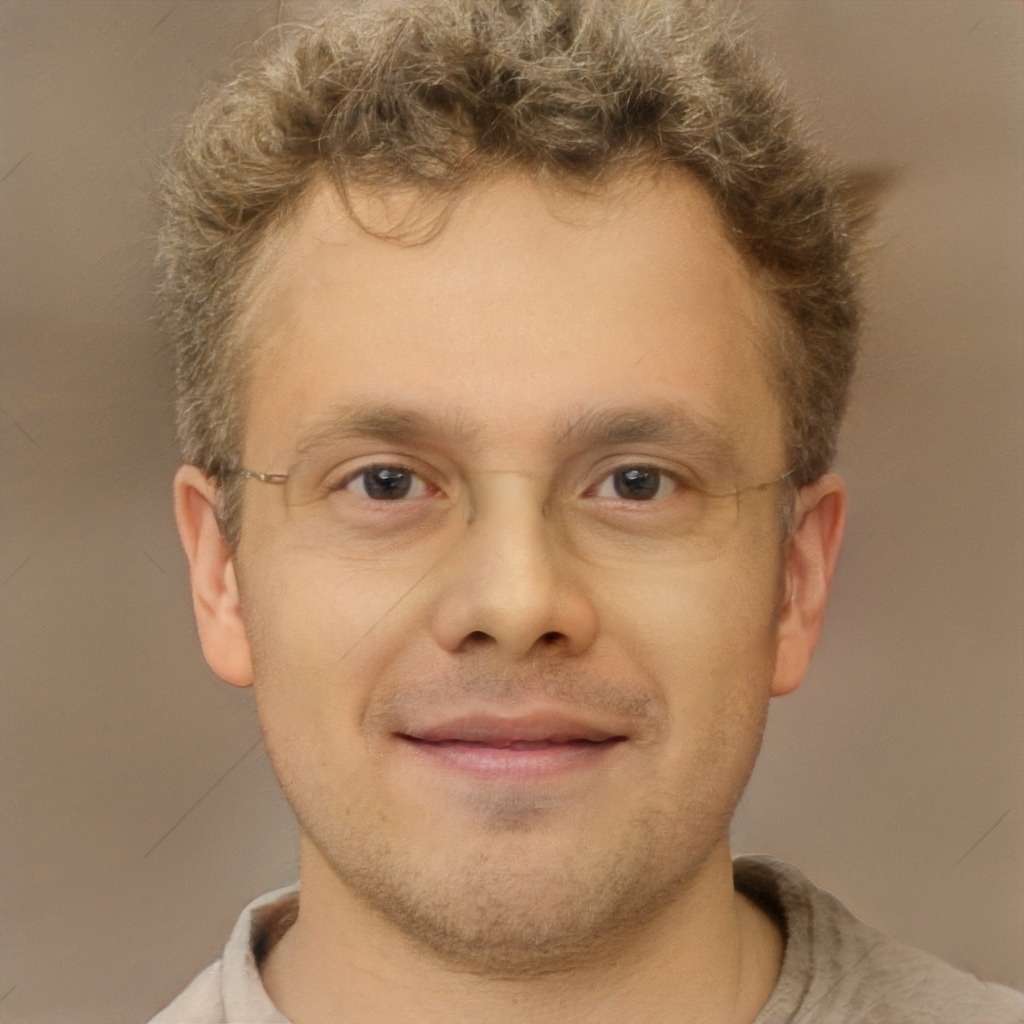 I'm the founder of HoverboardsGuide.com, a comprehensive website dedicated to electric scooters and hoverboards. With a deep-rooted passion for electric gadgets, I've accumulated extensive experience in this field. I aim to assist users in selecting the best gadgets and providing reliable guidance.
I've tested and reviewed numerous models, gaining in-depth knowledge about their features, performance, and overall quality. Feel free to reach out to me with any queries, as I'm dedicated to addressing your concerns promptly. Join me on this exciting journey of exploring the world of electric rides and making informed decisions