$21.81
(as of November 29, 2023 08:44 GMT +00:00 - More info

Product prices and availability are accurate as of the date/time indicated and are subject to change. Any price and availability information displayed on [relevant Amazon Site(s), as applicable] at the time of purchase will apply to the purchase of this product.

)
Kids helmet for biking, skateboarding, rollerblade, inline skating, longboard, hoverboard, scooter, skating and other outdoor sports Classic bike helmet shell shape that is sturdy, stylish, comfortable, and well-ventilated for hours of activity; ABS ...
read more
Electric scooters have become increasingly popular as a fun, environmentally friendly way to get around in recent years. The range is a key consideration for adults looking for an electric scooter to handle longer rides. The best long range electric scooters for adults can travel 25 miles or more on a single charge.
When evaluating electric scooters for their range capabilities, there are a few key factors to consider:
Battery size – The larger the battery, the further it can take you before needing a recharge. Look for electric scooters with batteries of at least 300Wh.
Motor power – More powerful motors allow electric scooters to reach higher top speeds, enabling them to cover more ground over the same time as less powerful models. Motors of 500W or more are best for maximizing range.
Rider weight – Electric scooters with higher weight limits and more robust designs are best suited for adult riders. Choose an electric scooter with a maximum weight capacity of at least 220 lbs.
Terrain – Range can vary based on the types of terrain you'll be riding on. Electric scooters with larger air-filled tires perform better on rougher surfaces.
Taking all of these factors into account, we've rounded up the top long range electric scooters for adults in 2023:
Best Long Range Electric Scooters for Adults
| | | | | | |
| --- | --- | --- | --- | --- | --- |
| Product | Max Range | Top Speed | Motor Power | Weight Limit | Key Features |
| Kaabo Mantis Electric Scooter | 61 miles | 40 mph | 2400W | 265 lbs | Dual motors, high-performance suspension, hydraulic brakes |
| Segway Ninebot MAX Electric Kick Scooter | 40 miles | 18.6 mph | 350W | 220 lbs | Self-healing tires, cruise control, LED display |
| Hiboy S2 Pro Electric Scooter | 25 miles | 18.6 mph | 350W | 260 lbs | 8.5″ tires, rear suspension, 3 speed modes |
| INOKIM OXO Electric Scooter | 35 miles | 18.6 mph | 800W | 264 lbs | Full suspension, twist throttle, rear disc brake |
Read on for more details on these top long range electric scooter picks for adults.
Kaabo Mantis Electric Scooter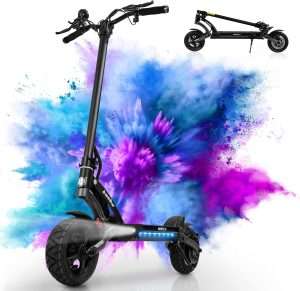 Max Range: 61 miles
Top Speed: 40 mph
Motor Power: Dual 1200W motors (2400W total)
Weight Limit: 265 lbs
Key Features:
Dual 1200W brushless motors provide incredible power and acceleration
11 inch tubeless pneumatic tires for a smooth ride
Front and rear hydraulic disc brakes for superior stopping power
Adjustable front air shocks and rear coil over shock suspension handle bumps
Bright LED headlight and taillight for visibility
Large digital display shows speed, battery level, mode, etc.
IPX6 water resistance rating
Sturdy aviation-grade aluminum alloy frame
With its powerful dual motors, the Kaabo Mantis Electric Scooter is one of the highest performing long range electric scooters available. It can reach a top speed of 40 mph and has an industry-leading maximum range of 61 miles per charge. The monster performance comes from two 1200W motors that put out a combined 2400W of power.
Despite the rugged power, the Mantis still manages to ride smoothly thanks to its front and rear suspension system. The adjustable front air shocks and rear coilover shocks absorb bumps and provide a comfortable ride even over rougher terrain. Large 11 inch tubeless pneumatic tires further improve shock absorption.
Safely controlling the Mantis at high speeds is made possible by its hydraulic disc brakes on both wheels. The scooter offers superior braking power and enhanced braking modulation through the hydraulic system.
The extensive range, speed, and shock absorption system make the Kaabo Mantis a top choice for adults looking to cover long distances with their electric scooter. Just keep in mind the high top speed when choosing where to ride.
READ MORE : Hoverboard vs. Bicycle: Weighing the Pros and Cons for Urban Commuting:
Segway Ninebot MAX Electric Kick Scooter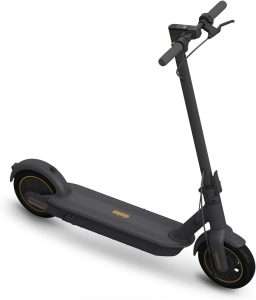 Max Range: 40 miles
Top Speed: 18.6 mph
Motor Power: 350W
Weight Limit: 220 lbs
Key Features:
40 mile maximum range is among the longest available
Self-healing 10 inch pneumatic tires
Front and rear wheel shock absorption
LED display shows speed, battery level, etc.
Cruise control for sustained speeds with throttle off
Rear drum brake and regenerative antilock braking
Bright LED headlight and taillight
IPX5 water resistance rating
Includes a free app with additional features
The Segway Ninebot MAX provides an exceptional combination of long range, comfort, and safety. With a maximum travel distance of 40 miles, it has one of the longest ranges of any electric scooter. The range is achieved through its high capacity battery and energy efficient design.
It maintains smooth performance over bumpy urban terrain through its self-healing 10 inch pneumatic tires and front and rear wheel shock absorption. Due to its cruise control, the scooter can even cruise at consistent speeds without holding the throttle.
The Ninebot MAX utilizes a rear drum brake and regenerative antilock braking for safety. This provides excellent control when braking and prevents slipping on slick surfaces. Visibility is enhanced through the built-in LED headlight and taillight.
With its blend of long range, comfort, safety, and intelligent features like cruise control, the Segway Ninebot MAX is highly recommended for adults seeking a commuting or recreational scooter. The maximum weight capacity of 220 lbs also makes it suitable for most riders.
Hiboy S2 Pro Electric Scooter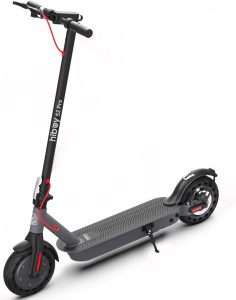 Max Range: 25 miles
Top Speed: 18.6 mph
Motor Power: 350W
Weight Limit: 260 lbs
Key Features:
8.5 inch front and rear pneumatic tires
Rear disc braking and ABS technology
Rear shock absorption
LED display and integrated phone holder
3 speed modes: Beginner, Advanced, and Sport
Bright LED headlight and taillight
Sturdy aluminum alloy frame
The Hiboy S2 Pro offers versatile performance and comfort at an affordable price point. Its 350W motor can reach top speeds of 18.6 mph and cover a maximum distance of 25 miles on a full charge.
It provides a smooth ride using its 8.5 inch front and rear pneumatic tires. The rear hydraulic disc brakes and ABS technology give the scooter strong stopping power. You can choose from three speed modes depending on your skill level and needs: Beginner, Advanced, and Sport.
The integrated LED display keeps track of your speed, battery level, and mode selection. It also doubles as a phone holder. An integrated LED headlight and taillight improve visibility.
At just 33 pounds, the aluminum alloy frame keeps the S2 Pro portable yet durable enough for daily use. With its combination of comfort, safety, portability, and affordable pricing, the Hiboy S2 Pro is one of the best all-around commuter electric scooters out there.
INOKIM OXO Electric Scooter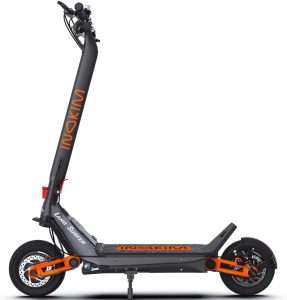 Max Range: 35 miles
Top Speed: 18.6 mph
Motor Power: 800W
Weight Limit: 264 lbs
Key Features:
Rear disc brake and regenerative anti-lock braking system
8.5 inch pneumatic tires with honeycomb interior
Full suspension with an adjustable rear coil shock
Quiet 350W geared hub motor
Twist throttle with 3 speed modes
LED display integrated into handlebar
Sturdy magnesium alloy frame with carry handle
The INOKIM OXO is designed for stability, comfort, and control. It has one of any electric scooter's most robust suspension systems with adjustable rear coilover shocks and front suspension. This allows you to fine tune the ride for smoothness and shock absorption.
The large 8.5 inch tires have a honeycomb interior for excellent traction and a cushioned ride. Disc braking and ABS technology provide strong, safe braking power even in wet conditions. The twist throttle makes it easy to precisely control your speed.
Despite its rugged suspension, the OXO still folds down quickly for storage and transport. It strikes a nice balance between portability and ultra-comfortable riding. The 35 mile maximum range allows you to ride for longer distances between charges.
With its adjustable suspension, safety features, and overall comfort, the OXO is an excellent choice for adults seeking a premium electric scooter experience.
What to Look for in a Long Range Electric Scooter
When you're shopping for an electric scooter capable of long range riding, keep the following factors in mind:
Battery Range – The battery capacity, often measured in watt-hours (Wh), determines the maximum distance the scooter can cover before needing a recharge. Long range scooters have batteries of 300Wh or larger.
Motor Power – More powerful motors allow the scooter to reach higher top speeds, which translates to more ground covered over time. Look for motors with at least 350W for longer range capabilities. Higher powered motors like 800W+ enable greater range potential.
Tire Size and Type – Air-filled rubber tires provide more shock absorption for a smoother, more comfortable ride than solid tires. Larger tire diameters of 8.5 inches or more also enhance comfort and stability.
Suspension – Front, rear, or dual suspension helps smooth out the bumps in the road to prevent wasting energy and preserve battery.
Rider Weight – Make sure to choose an electric scooter with a weight capacity of at least 220 lbs if you plan on using it as an adult. Higher weight capacities are better for heavier riders.
Speed Settings – Variable speed modes allow you to fine tune the top speed to conserve battery when you don't need full power. Look for at least 3 different speed presets.
Brakes – The best electric scooters have a disc braking system for responsive, safe stopping power even at higher speeds. ABS technology helps prevent skidding and slipping.
Water Resistance – Electric scooters with water resistance ratings of IPX4 or higher can better handle splashes and the elements during long rides.
Prioritizing these performance factors will help you choose a high quality electric scooter capable of handling your long range riding needs.
Read Our Post: Best Cheap Electric Skateboard of 2023
Maintaining Your Electric Scooter for Maximum Range
To make sure your electric scooter consistently delivers on its long range potential, you need to take proper care of it. Follow these electric scooter maintenance tips:
Inflate tires – Keep tires inflated to the PSI recommended by the manufacturer. Underinflated tires create more rolling resistance, which drains the battery faster.
Recharge battery properly – Avoid overcharging or leaving an uncharged scooter battery for extended periods. Following best practices maximizes battery lifespan.
Store indoors – Protect your electric scooter from harsh weather elements by storing it inside when possible to prevent damage.
Clean routinely – Use a damp cloth to wipe the chassis clean after rides to prevent corrosion and keep parts functioning efficiently.
Check connections – Make sure that all plugs, wires, and connectors are securely attached and free of damage. Loose connections waste power.
Lubricate – Apply lubricant to squeaky or tight moving parts like hinges, suspensions, and wheels to prevent friction buildup.
Replace worn parts -Swap out damaged tires, brake pads, or bearings right away rather than waiting for complete failure.
Doing regular inspections and upkeep lets you address minor issues before they become major problems. With proper maintenance, your electric scooter will deliver maximum range year after year.
Safety Tips for Long Range Electric Scooter Riding
Electric scooters provide a fun way to travel greater distances, but it's important to keep safety in mind, especially when riding long range:
Always wear a helmet and close-toed shoes when riding. This protects your head and feet in the event of a crash.
Use extra caution when riding on roads alongside traffic. Be aware of cars around you.
Test your brakes before heading out to ensure they function correctly at all speeds. Proper braking prevents accidents.
Keep both hands on the handlebars while riding. Maintaining stability and control is key.
Slow down and allow extra stopping distance when riding on wet or slippery surfaces.
Avoid bumps and potholes when possible to prevent loss of control or damage to your scooter.
Keep your speed regulated in pedestrian areas and allow ample space for others.
Know your route and range limits before setting off on longer journeys. Bring a charger and limit distances as needed.
Stay visible with reflectors, lights, and bright clothing, especially when riding at night or in low light.
Observing general safety best practices helps prevent injuries and makes long rides more pleasant. Use good judgment when riding electric scooters over long distances.
Frequently Asked Questions
What is the best electric scooter for long range?
The Kaabo Mantis Pro electric scooter is one of the best for long range riding with its 61 mile maximum range. Other top options include the Segway Ninebot MAX (40 mile range) and the INOKIM OXO (35 mile range).
How far can electric scooters go on one charge?
Most standard electric scooters can travel 15-25 miles on a single charge. Higher performance models can reach 35-50+ miles per charge. Factors like rider weight, terrain, speed, and battery life impact accurate world range.
How long do electric scooter batteries last?
With proper care and charging habits, an electric scooter's battery will typically last 2-3 years or 500-1000 charge cycles before needing replacement. High quality batteries can exceed this lifespan.
Should I get a single or dual motor electric scooter?
Dual motor electric scooters provide more power and torque, allowing them to handle inclines and heavier riders better. This does lower their range potential somewhat compared to single motors. Choose based on your needs.
Are electric scooters safe for adults?
Electric scooters are generally safe for adults when proper precautions are taken. Wear a helmet, avoid reckless riding, use the brakes gradually, and be aware of traffic and pedestrians. Larger models with disc brakes tend to be the safest.
Summary
When selecting an electric scooter capable of long range riding, pay close attention to battery capacity, motor power, tires, suspension, and other performance factors that maximize distance capabilities. Models like the Kaabo Mantis, Segway Ninebot MAX, and INOKIM OXO are top choices with ranges reaching 40+ miles.
Observe general electric scooter maintenance best practices and safety precautions when traveling long distances. Wear a helmet, inspect your scooter before each ride, learn local regulations, and use good judgment to ensure an enjoyable, hassle-free experience. With the right long range electric scooter, you can cover more ground and handle lengthy adventures.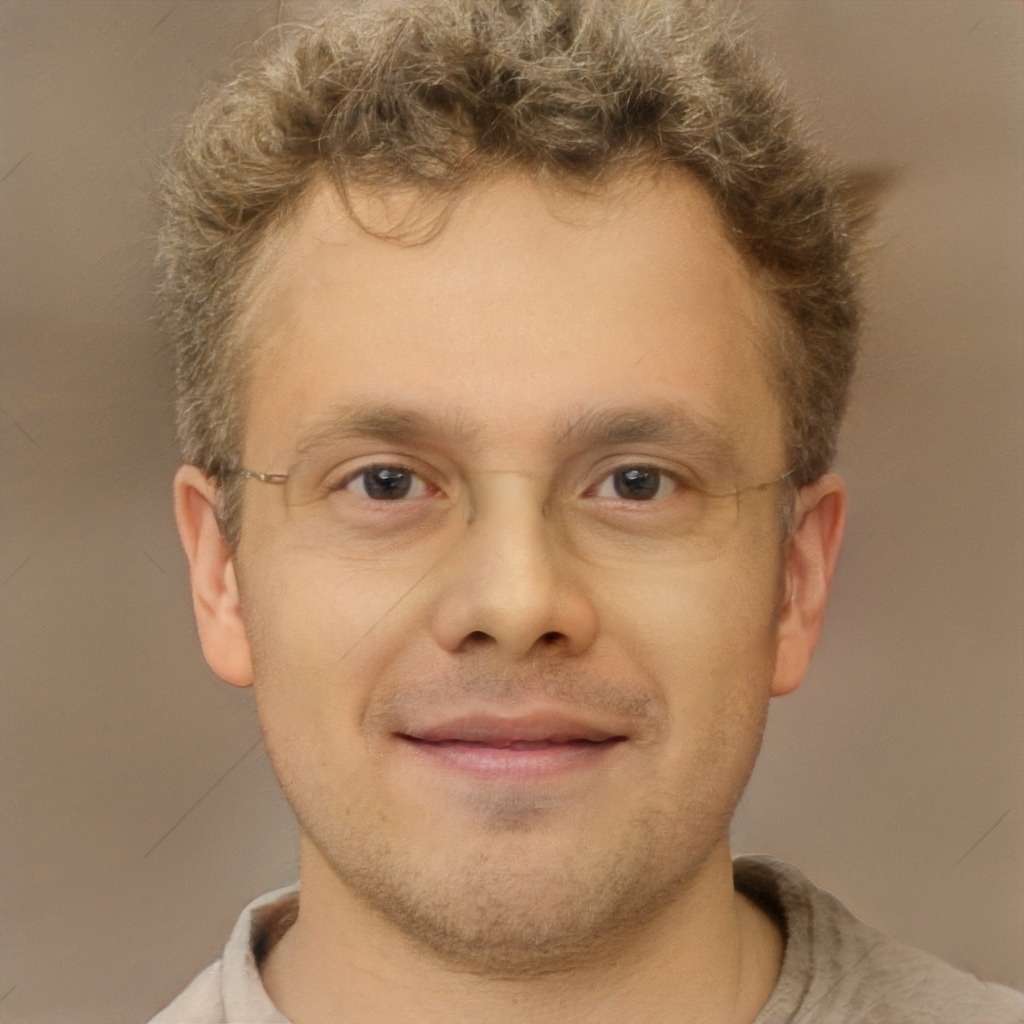 I'm the founder of HoverboardsGuide.com, a comprehensive website dedicated to electric scooters and hoverboards. With a deep-rooted passion for electric gadgets, I've accumulated extensive experience in this field. I aim to assist users in selecting the best gadgets and providing reliable guidance.
I've tested and reviewed numerous models, gaining in-depth knowledge about their features, performance, and overall quality. Feel free to reach out to me with any queries, as I'm dedicated to addressing your concerns promptly. Join me on this exciting journey of exploring the world of electric rides and making informed decisions