Hoverboards are becoming increasingly popular among kids and adults alike. They are a fun and convenient way to get around town or just have fun in the park. However, like any electronic device, they may need to be reset or calibrated from time to time. In this article, we will explore the steps required to reset or calibrate a hoverboard.
Understanding Hoverboard Calibration and Resetting
Before we delve into the reset and calibration process, it's essential to understand what these two terms mean. Calibration is the process of resetting the hoverboard's internal sensors to make it easier to balance and operate. On the other hand, resetting your hoverboard means wiping all the stored data in the system and returning it to its default settings. You might need to reset your hoverboard if it is malfunctioning or if you've made some changes to the settings that you want to undo.
Calibration is a simple and effective process to reset your hoverboard if it behaves weirdly, like vibrating during a ride and suddenly stopping without warning. Furthermore, it emits a beep sound whenever you begin your adventurous journey on it. Calibration is one of the most effective methods for rebooting your hoverboard so that it can return to normal and stop this nonsense behavior. Yet, we still recommend that you verify whether your hoverboard needs calibration or not. Sometimes, there might be another issue.
Nevertheless, in this article, we will provide you with easy steps to follow for the recalibration of your hoverboard. But before learning this, we should know;
Why is it necessary to calibrate/Reset the hoverboard?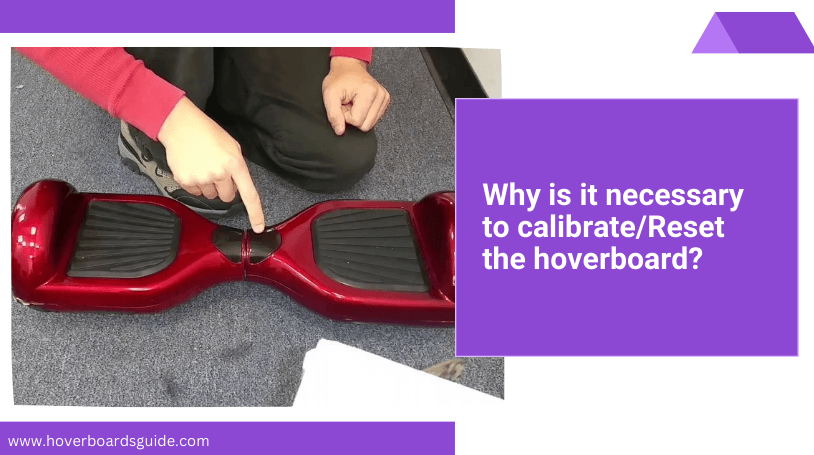 Your expensive self-balancing hoverboard has now become nothing more than a costly skeleton that has no work rather than lying under your bed all the time, as it produces extremely annoying vibrations whenever you start it. Moreover, if you try to get on it, he does not obey your commands and throws you off.
It seems your hoverboard is no longer in use, but wait. It could be a minor problem with the gyroscope. And it would be best if you recalibrate it because the data it stores is wrong and needs to be updated for better use.
The gyroscope gets data from the tilt sensors and passes that information to the logic board. This gyroscope needs to be reset after a few days; otherwise, the wrong data will perform the wrong commands.
However, in some cases, the gyroscope malfunctions or breaks. So, in such cases, the only decent method is to replace your faulty gyroscope with a new one.
What are some easy steps to recalibrate your hoverboard?
Here are some easy steps to follow if you want to calibrate your misbehaving hoverboard;
Step 1: Power off the hoverboard:
To begin the calibration process, make sure your hoverboard is powered off. So we can move on to our next step.
Step 2: Place it on a level surface:
To start the process, your hoverboard must be in a leveled position. The wheels of your hoverboard must be balanced and pointed straight in this regard. It might be the balanced essential of your home or a smooth road. This is quite important, and if you ignore this basic step, your hoverboard might get incorrectly calibrated.
Step 3: Start your hoverboard:  
Now, start the hoverboard by pressing the power button for 3 to 5 seconds, depending on the model of your hoverboard. You will hear a beep sound along with flashing lights that indicate your hoverboard recalibration process has begun.
Step 4: Turn off the hoverboard:  
Now, again, turn off your hoverboard by pressing the power button.
Step 5: Restart your hoverboard:
Now, restart your hoverboard, and it's time to check whether your effort has borne fruit. Test your hoverboard thoroughly by taking a test ride on it. Take turns left and right; moreover, move it back and forth as you know how a good hoverboard rides smoothly. I hope the whole process will work efficiently. Yet, if there is still something wrong, then recalibrate your hoverboard by repeating the entire process.
Many hoverboards demand three times recalibration. However, if the issue still needs to be fixed, there is something wrong with the internal components of your hoverboard. In such cases, you must ask an expert to examine it thoroughly.
The Triple Eight Certified Sweatsaver Helmet is a premium quality helmet designed for skateboarding, BMX, and roller skating. It features a durable ABS outer shell, dual-density EPS foam liner, and a moisture-wicking Sweatsaver liner for maximum protection and comfort. With its fully certified safety standards, this helmet is a top choice for extreme sports enthusiasts who want both style and protection.
How do I calibrate my hoverboard using the mobile app?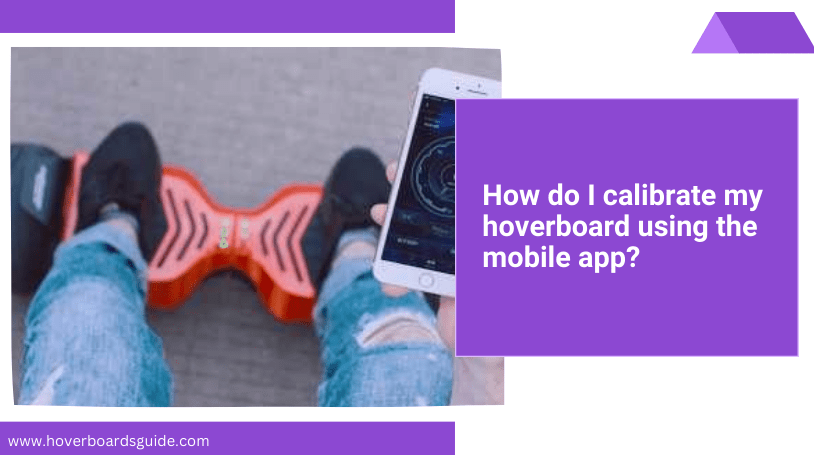 Some advanced hoverboards have Bluetooth to calibrate them. So, in this regard, you have to connect your hoverboard to your phone via Bluetooth. And recalibrate it using the mobile app.
The procedure is quite similar to manual recalibration, yet, the difference is that you are now using your cell phone instead of equipping the power button.
Here are some easy steps to follow;
Install the app for recalibration.
Make sure your hoverboard is connected to the app.
Now, seek the "calibrate the unit" option.
Follow the guidelines written on the app.
Turn off your hoverboard.
Now press the power button for 10 seconds to turn it on.
Your hoverboard is recalibrated now using a mobile application.
Note: make sure the wheels are on a balanced surface for proper calibration. Otherwise, calibration would need to be corrected.
Frequently asked questions.
What happens when a hoverboard is recalibrated?
Well, it is always a good idea to recalibrate the hoverboard after using it for several weeks. This can prevent you from unwanted beeps, vibrations, and jerks.
All hoverboards are self-balancing, right?
While a few hoverboards still exist without a self-balancing mode, the feature is installed in all the latest versions of hoverboards. To know whether a hoverboard is self-balancing or not, you have to read the script and the characteristics of that hoverboard available with it.
Conclusion
When hiring someone to do so, calibration of the hoverboard is relatively easy. Above mentioned steps is the complete guide to follow in this regard.
There is no difference between manual and Bluetooth calibration, except that you have to follow the app's instructions if you give Bluetooth calibration to your phone. Non-Bluetooth devices, on the other hand, require the manufacturer's instructions.
Always give a test drive to check whether your hoverboard is reset or not. And if not, then go further with things like changing the gyroscope, examining the motherboard, and many more.
"The only way to do great work is to love what you do."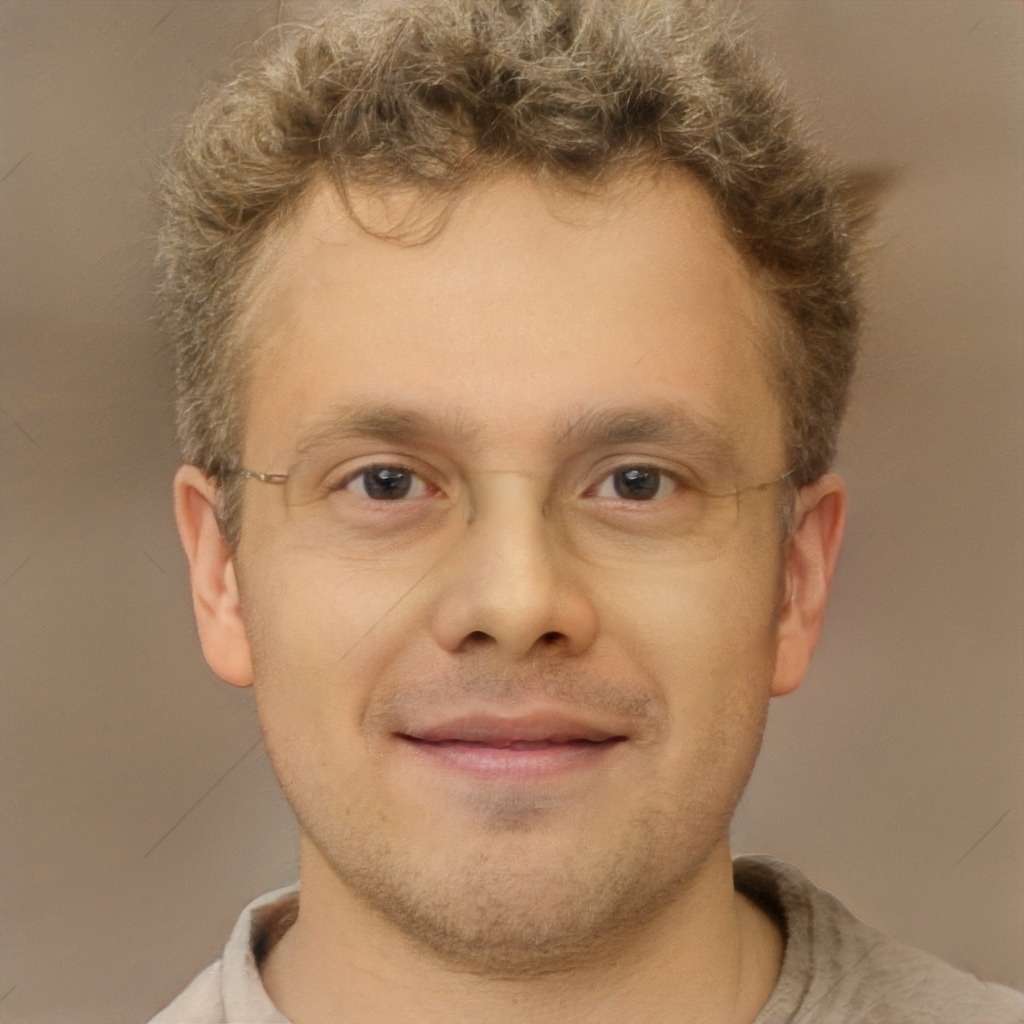 I'm the founder of HoverboardsGuide.com, a comprehensive website dedicated to electric scooters and hoverboards. With a deep-rooted passion for electric gadgets, I've accumulated extensive experience in this field. I aim to assist users in selecting the best gadgets and providing reliable guidance.
I've tested and reviewed numerous models, gaining in-depth knowledge about their features, performance, and overall quality. Feel free to reach out to me with any queries, as I'm dedicated to addressing your concerns promptly. Join me on this exciting journey of exploring the world of electric rides and making informed decisions